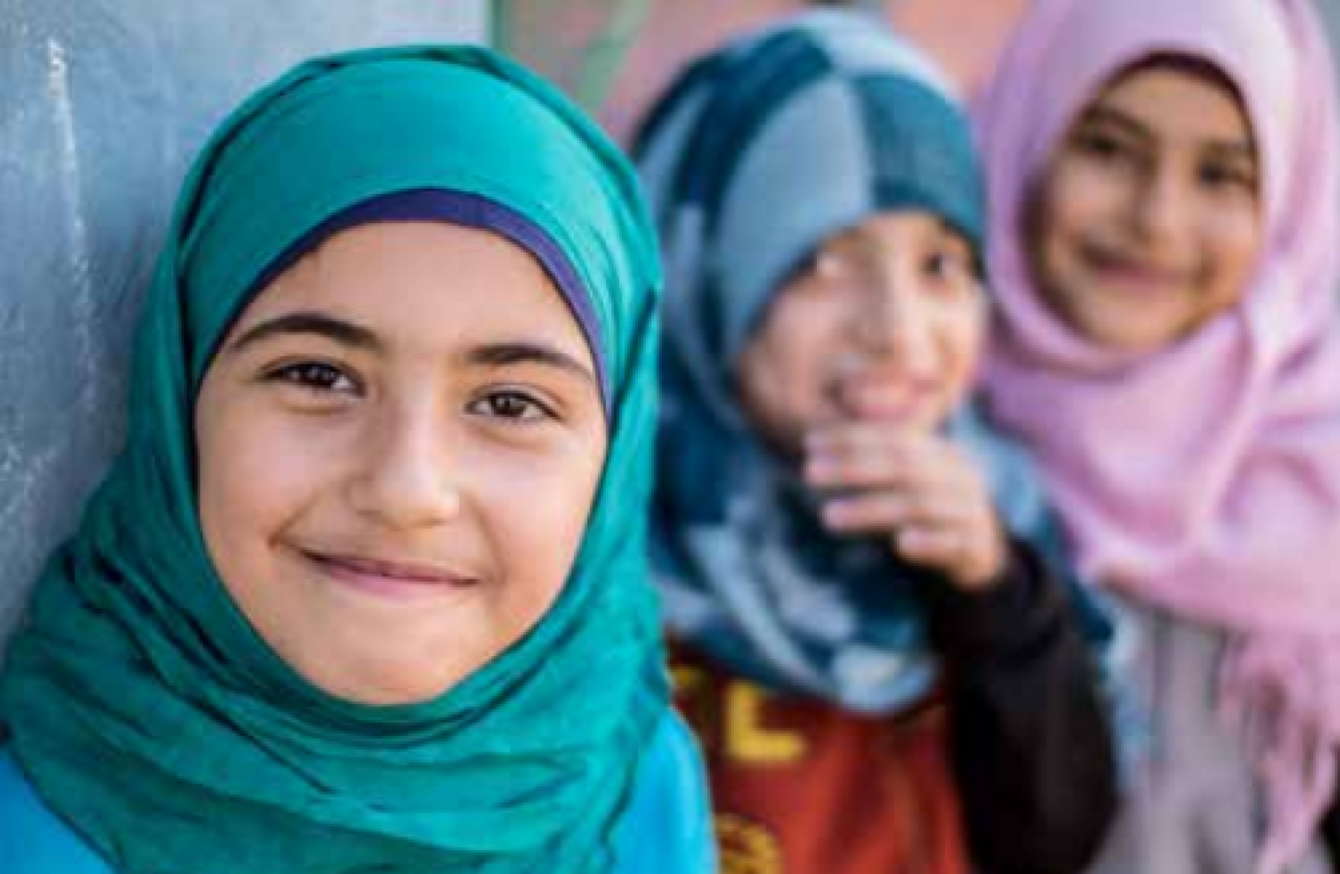 Syrian children living in an informal settlement in Lebanon.
Image: Concern Worldwide
Syrian children living in an informal settlement in Lebanon.
Image: Concern Worldwide
IRISH PEOPLE CONTRIBUTED to over a quarter of Concern Worldwide's overall income last year – donating around €51 million.
Last year, Concern say they've helped 22.6 million people in 27 of the world's poorest countries, and responded to 45 global emergencies in 25 countries, helping over 4.6 million people.
Concern Worldwide's annual income reached its highest ever level in 2016, raising €183.5 million last year, according to financial statements in its 2016 annual report.
Concern say it's a reflection of "the growing level of global humanitarian need and the organisation's increasing focus on supporting people living in extreme poverty".
Speaking at the aid agency's head offices in Dublin over the weekend, CEO Dominic MacSorley praised the Irish government and public for their generosity.
"Critical to the success of Concern last year was the consistent and generous support of the public and the Irish government.
The €51 million generated by the Irish public and the Irish government, is testament to the trust and confidence they have in Concern.
Mr MacSorley, who has worked with Concern for 35 years, and was paid a salary of €99,740 in 2016, also commented on the tumultuous time the charity sector has been through:
"As an organisation, we understand the crucial importance of maintaining the highest standards of accountability and transparency as we deliver our programmes across some of the world's poorest countries.
The €183.5 million raised last year is a record in Concern's 49-year history and we will continue to work even harder to ensure we retain this valuable support.
Major emergencies that Concern responded to include the Syrian crisis, where Concern supported over 1 million people across Turkey, Lebanon and within Syria; Hurricane Matthew in Haiti, where it supported 10,000 people with essential household and hygiene items; and widespread drought in Ethiopia, where it treated 200,000 children and adults for malnutrition.
The Irish government donated €24.2 million last year through Irish Aid.
You can read Concern's 2016 Annual Report here.