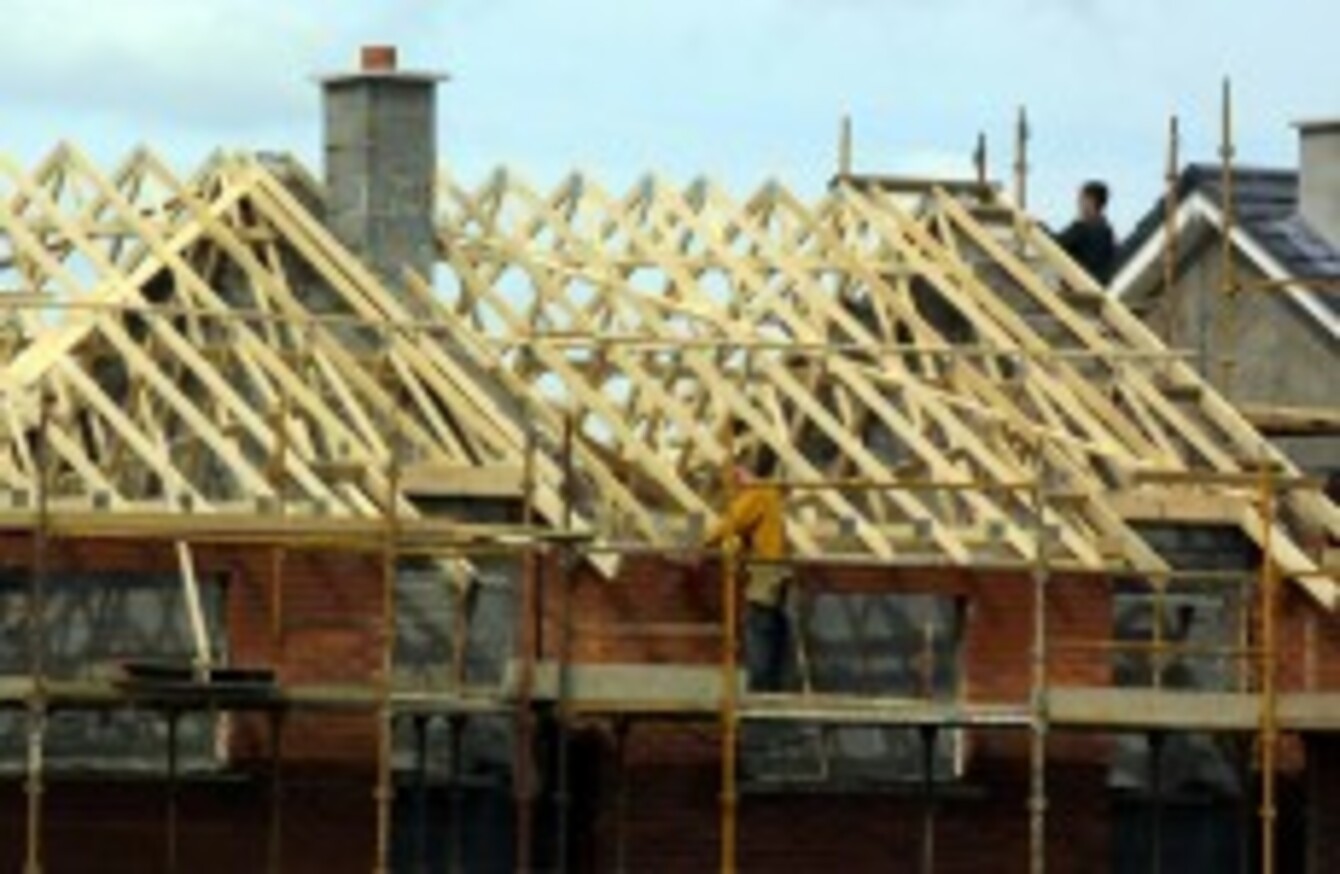 File photo
Image: Gareth Chaney/Photocall Ireland
File photo
Image: Gareth Chaney/Photocall Ireland
PLANNING APPLICATIONS ARE down by 17 per cent as the decline in the construction industry shows no sign of abating, according to a new index.
Figures released today show only one county – Donegal – saw an increase in housing planning applications in 2012, while Kildare saw the largest decline with a drop of 34 per cent.
The National Housing Construction Index found that overall construction industry has decreased significantly on 2011, particularly in western and border counties counties. Roscommon saw a drop in building of 30 per cent, followed by Laois and Donegal (both 27 per cent).
Westmeath topped the list of just six counties which saw an increase in the number of building projects which were started in 2012 compared to 2011.
The National Housing Construction Index is compiled by Link2Plans which counts every housing construction planning applications and planning commencement in each county.
Danny O'Shea of Link2Plans said the index showed there had been a slow down in the rate of decline in building and that there was reason for optimism for this year.
"If these trends [the increase in planning commencements in six counties] continue into 2013, we could expect to see numbers potentially rising in the first half of this year which is potentially very positive news for the sector as a whole," he said.
Figures released earlier this month by the Construction Industry Federation found that fewer than 8,500 houses were built in Ireland last year – a drop of almost 2,000 on the previous year.
A Deutsche Bank report last year suggested there were almost 300,000 houses lying empty in Ireland as a result of the huge surplus of homes which were built during the property boom years.