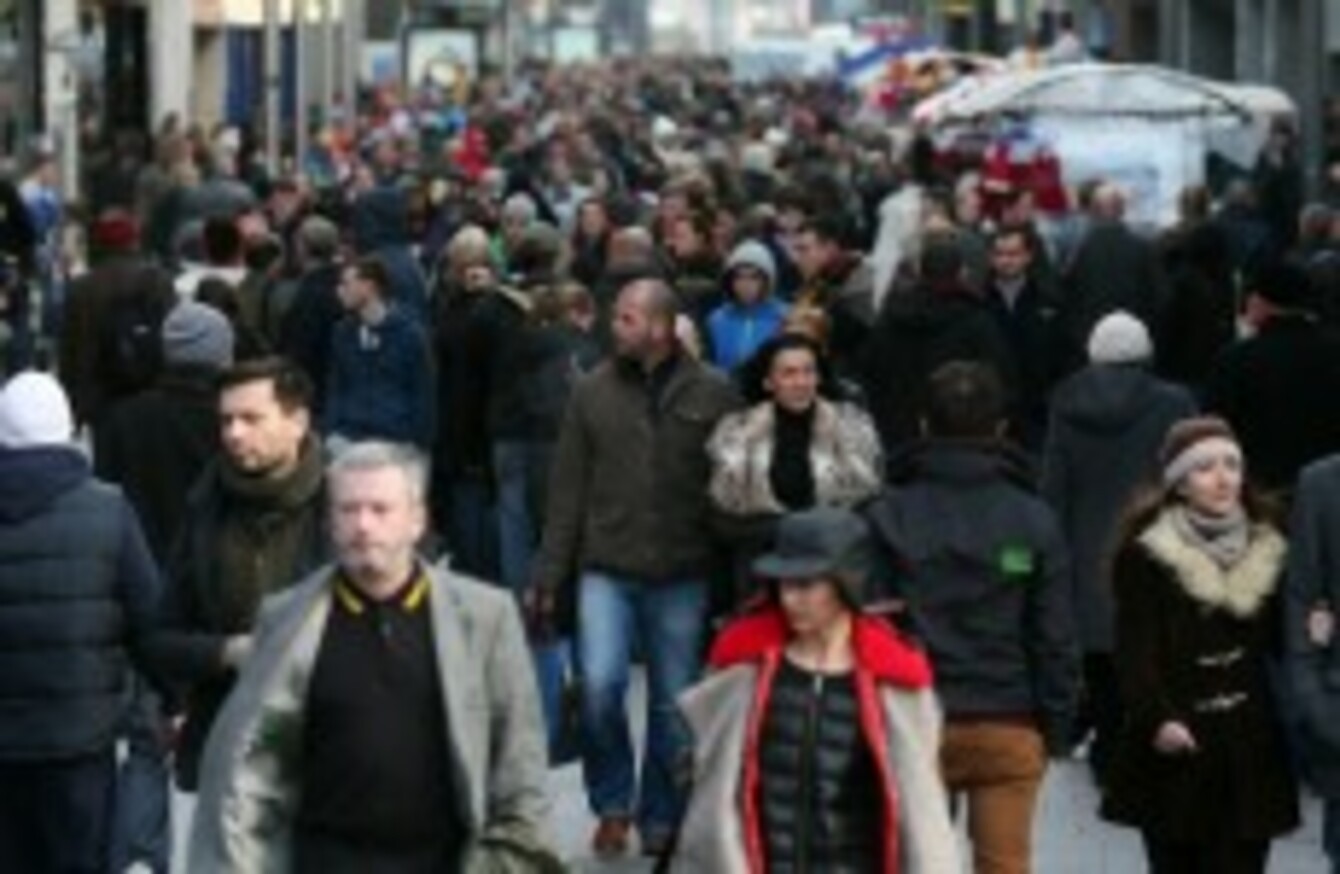 Shoppers on Henry Street in Dublin
Image: Laura Hutton/Photocall Ireland
Shoppers on Henry Street in Dublin
Image: Laura Hutton/Photocall Ireland
IRISH CONSUMER CONFIDENCE is higher than at any time since January 2007, new statistics from the Economic and Social Research Institute show.
The KBC Bank Ireland/ESRI index rose to 87.3 in April from 83.1 in March.
Commenting on the results, the think-tank cautioned: "We need to strike a balance between recognising what is clearly an encouraging trend and not getting carried away by what is still a modest recovery from very poor circumstances."
The report found that the improvement in confidence remains "uneven", with three of the five components of the index posting gains while the remaining two declined.
A statement released along with the report continues:
Given the pronounced weaknesses of recent years, even modest increases in consumer confidence of late in Ireland and elsewhere have been enough to drive sentiment indices to multi-year highs.
"It is clearly good news that things are getting better but the highs now being acheived say more about how poor sentiment has been in recent years, rather than how confident consumers are at present."
Consumers were more positive about the Irish economy specifically than at any other time since December 2006, with around 51 per cent of respondents expressing the view that the economy will improve in the coming years.
A spate of jobs announcements also seems to have had little effect on how positive people feel about the employment market, with Irish consumers' views changed little during April.