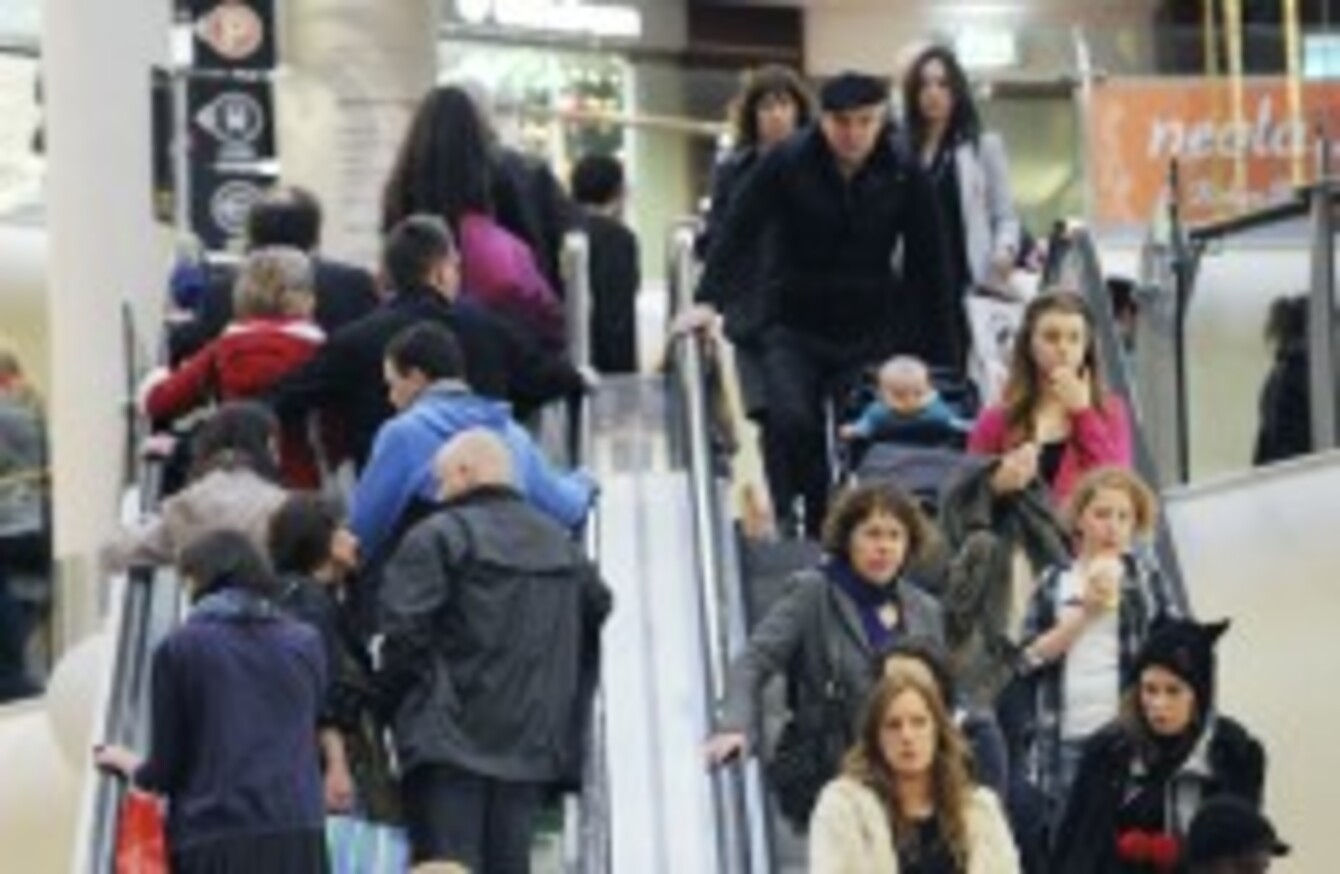 Dundrum Shopping Centre
Image: Sasko Lazarov/Photocall Ireland
Dundrum Shopping Centre
Image: Sasko Lazarov/Photocall Ireland
CONSUMER SENTIMENT CONTINUES to increase – albeit slightly – in Ireland, according to the latest figures from KBC Bank Ireland.
The KBC Bank Ireland/ESRI Consumer Sntiment Index increased slightly from 56.6 in January to 57.0 in February.
This was up from February 2011, when the index was 50.3.
Commenting on the results, Cormac O'Sullivan, ESRI, said that consumer sentiment had brightened further in February as consumers became less pessimistic about the outlook for the jobs market.
Consumers are clearly responding positively to news of job announcements, whereas news regarding the Greek saga failed to dent confidence.
He described the period from October to January as one of "exceptional volatility" in sentiment as consumers grappled with uncertainty.
Austin Hughes, an economist from KBC Bank Ireland, noted that the broadly stable sentiment reading in February is "encouraging".
He added:
Consumers rightly recognise a wide range of problems in their current circumstances and those of the broader Irish economy. So, their mood remains cautious. However, there is also a sense that things are not quite as bad as had been feared in December or as conditions now appear in Greece. Irish consumers may also be sensing some more encouraging signs on the jobs front.
He noted that spending in post-Christmas sales is long over, and with New Year bills and a range of additional household charges, consumers are reining in their spending.
The other comparatively weak elements of the February survey related to consumers' assessment of their household finances, with consumers taking a more negative view of their personal financial situation last month.
Austin said that the trend seen in the survey in late 2011 suggests that uncertainty and fear weigh heavily on Irish consumers.
So, it is doubly important that debate ahead of the referendum on the fiscal treaty is clear and reasoned if we are not to see renewed nervousness among consumers.