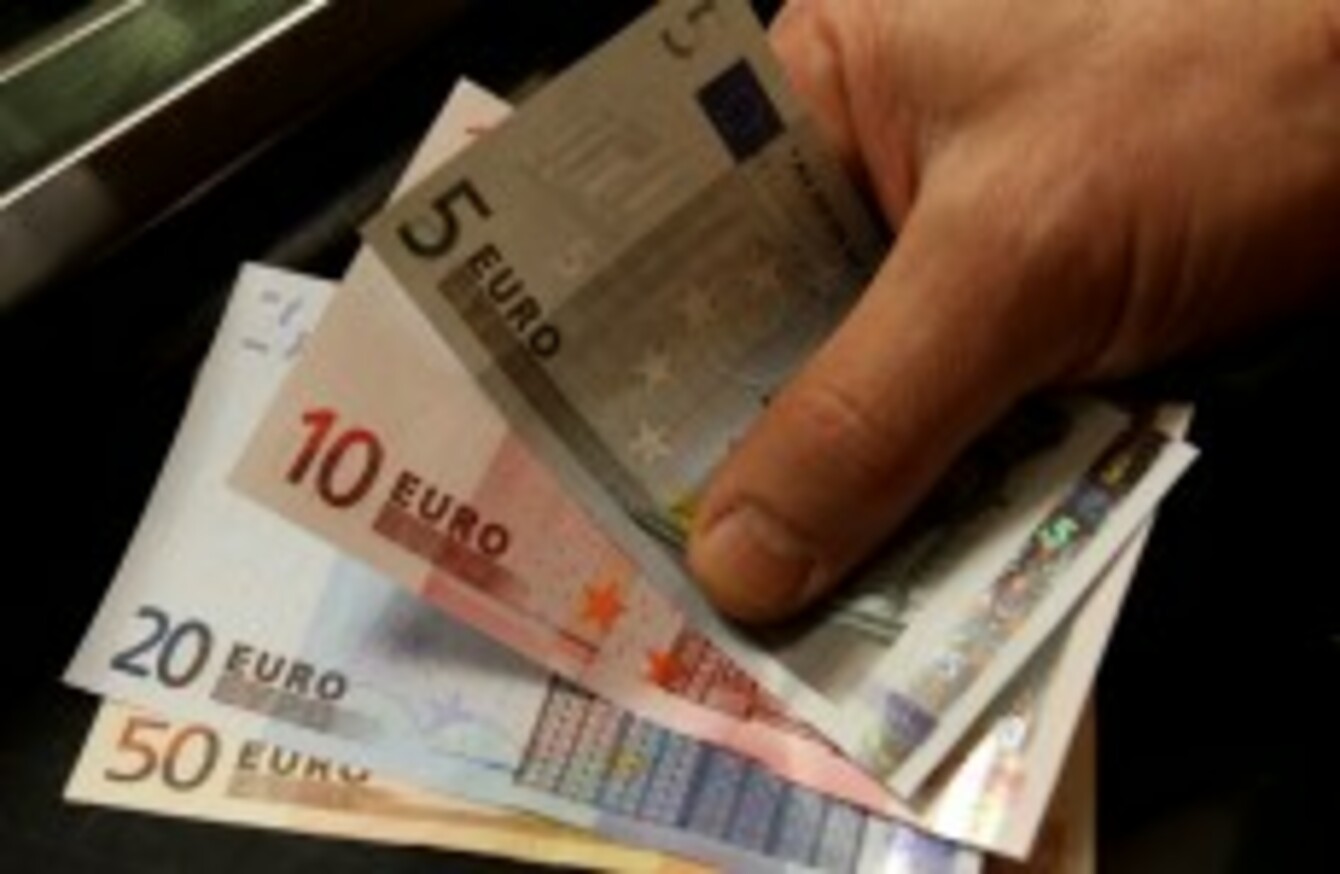 Image: Thanassis Stavrakis/AP/Press Association Images
Image: Thanassis Stavrakis/AP/Press Association Images
A SURVEY BY the Irish League of Credit Unions has revealed that 1,820,000 people are left with €100 or less each month after their household bills are paid.
The 'What's Left' tracker report, which examines the level of expenditure and disposable income in Irish households, has revealed that 69 per cent of people have less money at the end of the month now than when compared to last year.
Mortgage and rental payments continue to be the greatest expenses for the majority of respondents, followed by grocery costs. The bills customers were most likely to delay paying were the TV license (17 per cent), TV/ telecoms (8 per cent), bin charges (7 per cent), and electricity (7 per cent).
Some 47 per cent of consumers said they struggled to pay all of their bills on time – a figure that remains unchanged since the April 2012 tracker.
Some 40 per cent of people say they have borrowed money in order to pay household bills in the past 12 months, with 10 per cent of those using moneylenders to do so. A further 25 per cent of respondents admitted to relying on their credit cards in order to make ends meet each month, with the average amount owed on a credit card being €1,100.
Charges
A number of consumers admitted that they were unaware about bank charges which they are liable to incur: 54 per cent of current account holders said they had no idea how much they were charged if they became overdrawn on their account, 50 per cent said they did not know what their banks charged to operate their current account, and 46 per cent of credit card holders were unaware of the interest rate charged.
#Open journalism No news is bad news Support The Journal

Your contributions will help us continue to deliver the stories that are important to you

Support us now
The report showed that consumer sentiment has weakened among those with less that 5 per cent of their income left at the end of the month after the bills are paid, and 87 per cent now worry about how they will cope if unforeseen expenses arise (increase from April figures of 84 per cent).
An increase was also noted in the number of those worried about their ability to continue to cope financially if further changes are made to social welfare or income tax (increase to 81 per cent in June from December figures of 71 per cent and April figure of 73 per cent).
The report also highlighted a rise in the number of people agreeing that they are currently "living to work as opposed to working to live", which increased to 61 per cent, compared to 59 per cent in December 2011 and 57 per cent in April 2012.