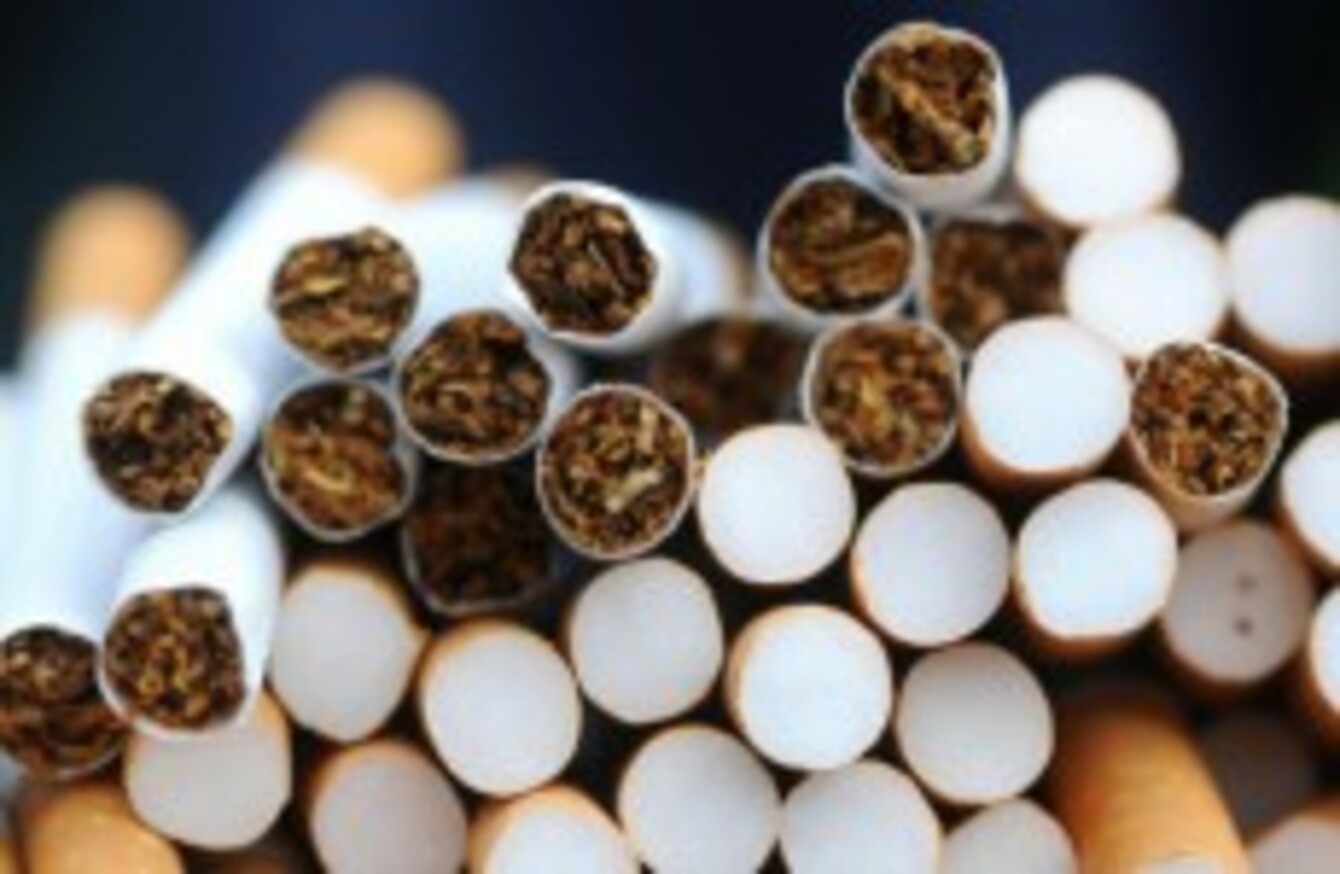 Cigarettes and alcohol both escaped price increases
Cigarettes and alcohol both escaped price increases
BETTING ONLINE AND driving (though not at the same time) will become more expensive to the consumer from midnight tonight.
Four cent is being added to a litre of petrol and 2c to every litre of diesel, effective at midnight tonight.
It's also a bad day for online betters as the Government announced its intention to make online bets subject to the same duty that high street betting shops already exist under.
However, there will be NO change to the rate of VAT on consumer goods (it stands at 21 per cent); nor to the rates on alcohol and cigarettes. Alcohol saw a reduction in the price of a pint, spirits and wine last year but cigarettes were increased to around €8.50 a packet, up 50c on the previous year.
Anti-smoking campaigners, the Irish Heart Foundation and the Irish Cancer Society had campaigned the Government last month to increase the price of a packet of 20 cigarettes again by 50c in the Budget 2011 but that has been ignored.
The car scrappage scheme is being extended by six months to the end of June 2011, with VRT relief of up to €1,250 being provided where a car of 10 years or older is scrapped and a new car with CO2 emissions of 140/kg or less is being bought.
The VRT relief for hybrid and flexible fuel vehicles – which was also due to expire at the end of December – is also being extended. It will go on until the end of December 2012.
The contentious air travel tax will be reduced from €10 on all flights over 300km to €3 – although Minister Brian Lenihan was quick to say that this was just a "temporary" measure until the end of 2011. And he warned that it will be increased again at that time unless there was "an appropriate response from the airlines". Th air travel tax will yield around €105m to the economy even despite the volcanic ash crisis which grounded thousands of flights earlier this year.
#Open journalism No news is bad news Support The Journal

Your contributions will help us continue to deliver the stories that are important to you

Support us now