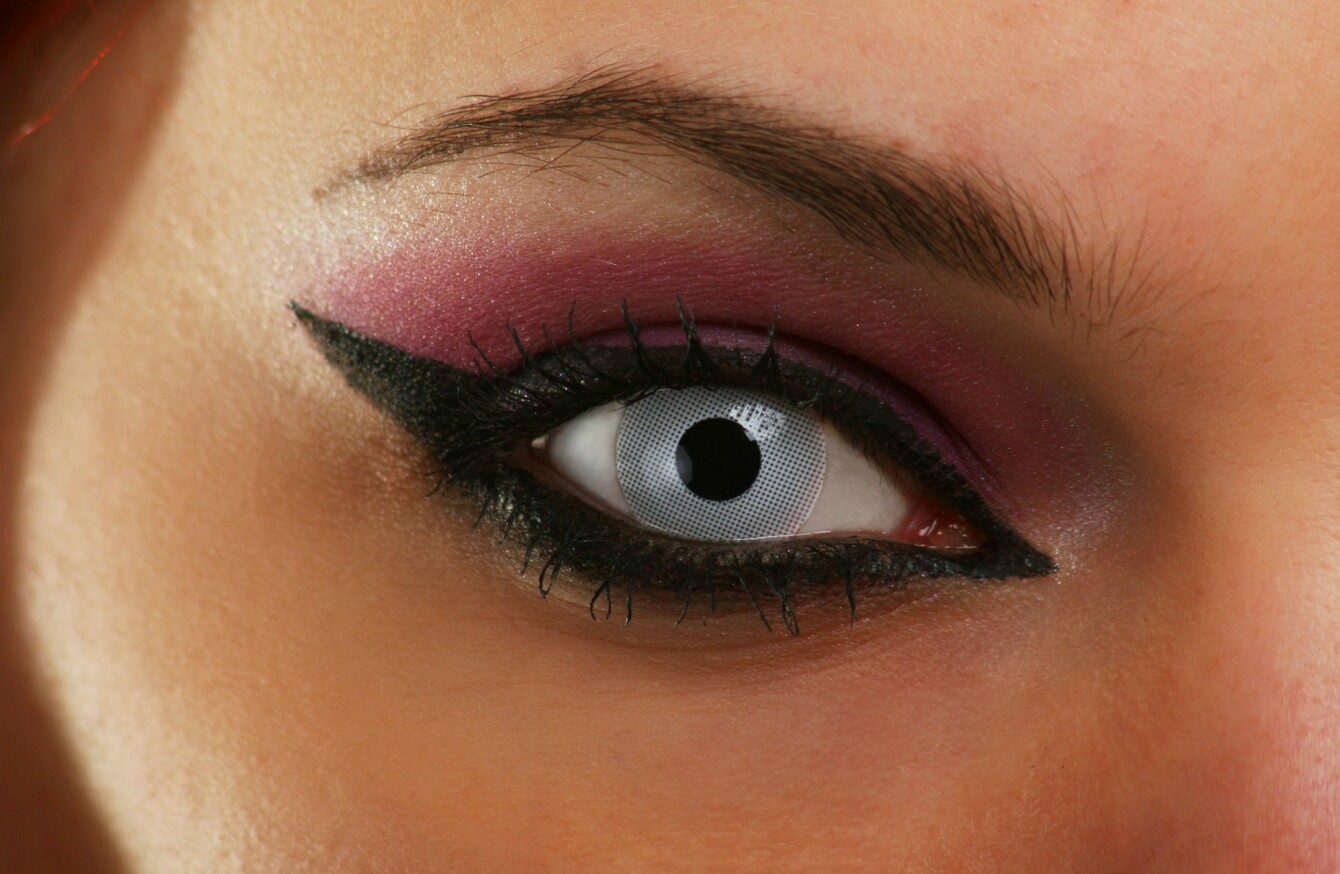 Image: Shutterstock/AAR Studio
Image: Shutterstock/AAR Studio
OPTOMETRISTS HAVE ISSUED a warning for people not to use novelty contact lenses ahead of Halloween.
The Association of Optometrists Ireland (AOI) said that there has been an increase in the purchase of cosmetic contact lenses in recent years, which are sold as costume props.
The AOI said that the sale of these lenses was illegal, as they are a regulated product and can only be supplied by a professionally trained optometrist.
AOI optometric advisor Lynda McGivney Nolan said the lenses were proven to increase the risk of damage to eyes and she advised the public not to buy or use them.
"Members of the Association of Optometrists have reported an increase in eye complications at Halloween in recent years, arising from wearing cosmetic or special effect contact lenses as part of costumes," she said.
"We are issuing a strong warning to the public not to buy or use these lenses."
McGivney Nolan said that the wrong type of material in a person's eye could cause serious damage.
"Contact lenses are not one size fits all and improperly fitting contact lenses, or the wrong type of material can cause damage to the cornea, ulceration, conjunctivitis, or blurred vision," she said.
 At its worst bacterial infection resulting from incorrect contact lens wear can cause vision loss within 24 hours. Harmful bacteria adhere tightly to the surface pigments on cosmetic contact lenses, particularly cheap brands.
She pointed to a 2016 study carried out in Boston which showed that the unauthorised sales of contact lenses contributed to a significant increase in reported complications.
"The purchase of any contact lens should only be made with a valid current prescription," McGivney Nolan said.
Supply of contact lenses without an eye examination and prescription is illegal because it is dangerous.