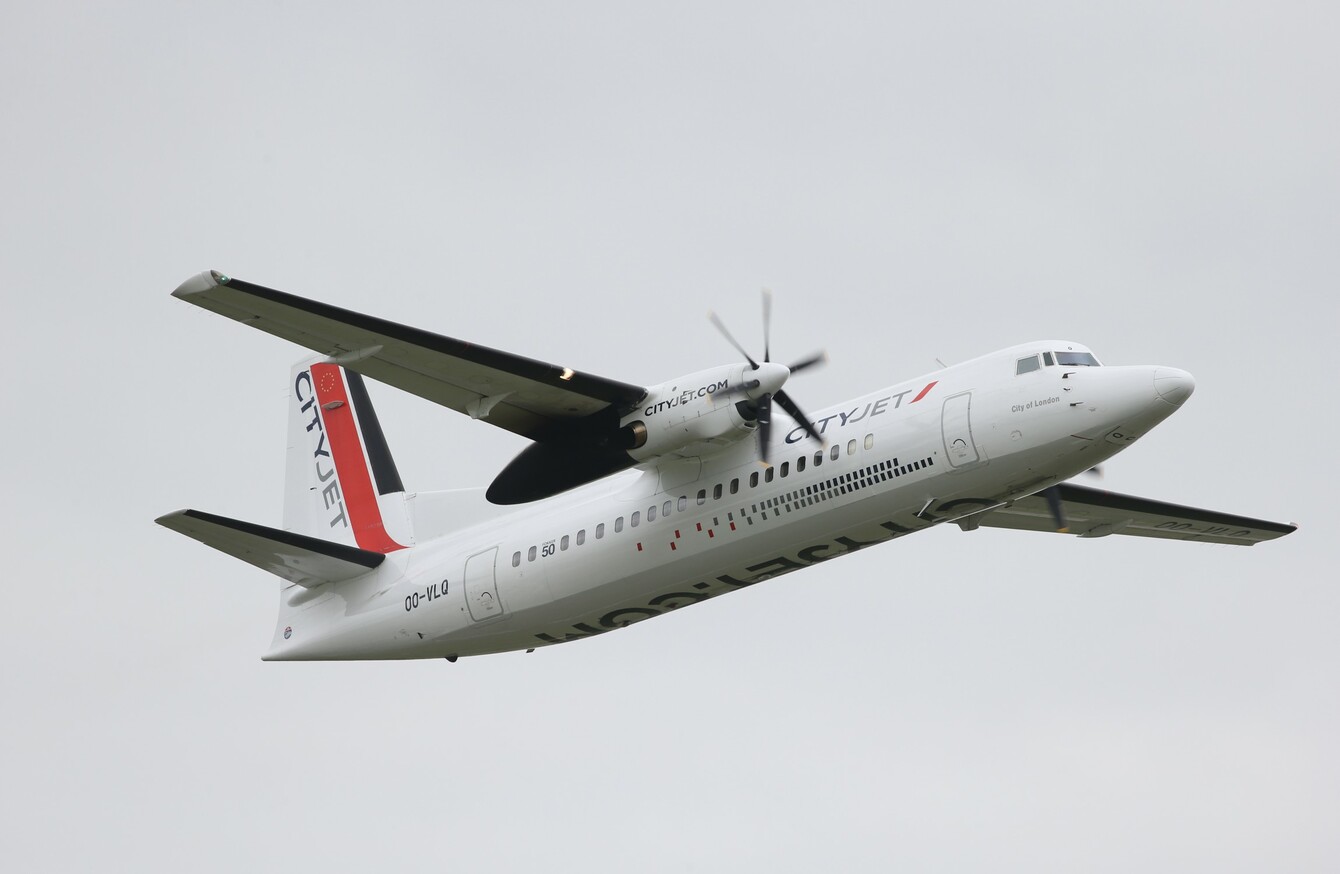 File photo of a CityJet plane.
Image: RollingNews.ie
File photo of a CityJet plane.
Image: RollingNews.ie
CORK AIRPORT IS to lose a route to London City Airport.
The news comes today as CityJet pulls out of the airport just a year after opening the route.
Pat Byrne, CityJet's executive chairman said that the move came because demand simply isn't there.
"In contrast to what we believed to be well-founded optimism when we launched this route last year, we are faced with the reality that demand for this service has simply not taken hold in terms of sustainable commercial viability.
All the indicators suggested there would be strong support from both business and leisure communities, especially in view of the very significant convenience of City Airport due to its close proximity to the City of London and indeed the West End.
"There is a cost of this convenience as London City is probably one of the more expensive airports in Europe for airlines from an operational standpoint.
"Unfortunately, with the route now in its eighth month of operation, we have been unable to achieve our passenger load factor and average fare targets."
The 18 weekly flights will end as of 26 June. CityJet has confirmed that its summer services to Nantes and La Rochelle from Cork Airport will operate as scheduled. It is also operating a charter to Menorca for Stein Travel and Lee Travel which is not affected by today's decision.
The move comes as a blow to Cork Airport, which is currently at the centre of a row over a route to Boston.
Niall MacCarthy, Managing Director at Cork Airport, said of the decision:
Airlines make decisions based on the commercial viability of routes and unfortunately the service to London City was not profitable for CityJet.
"Despite this disappointing news, the London market continues to be very well served from Cork Airport with 56 flights each week to Gatwick, Stansted and Heathrow and over 629,000 seats available to London over the summer with other airline partners."
Cork Chamber said the news is "disappointing". Their president Barrie O'Connell said the closure is a "timely reminder for business and leisure users in the region that where a new route is added from Cork Airport proactive support is necessary to use the route and ensure the route is sustainable over time".