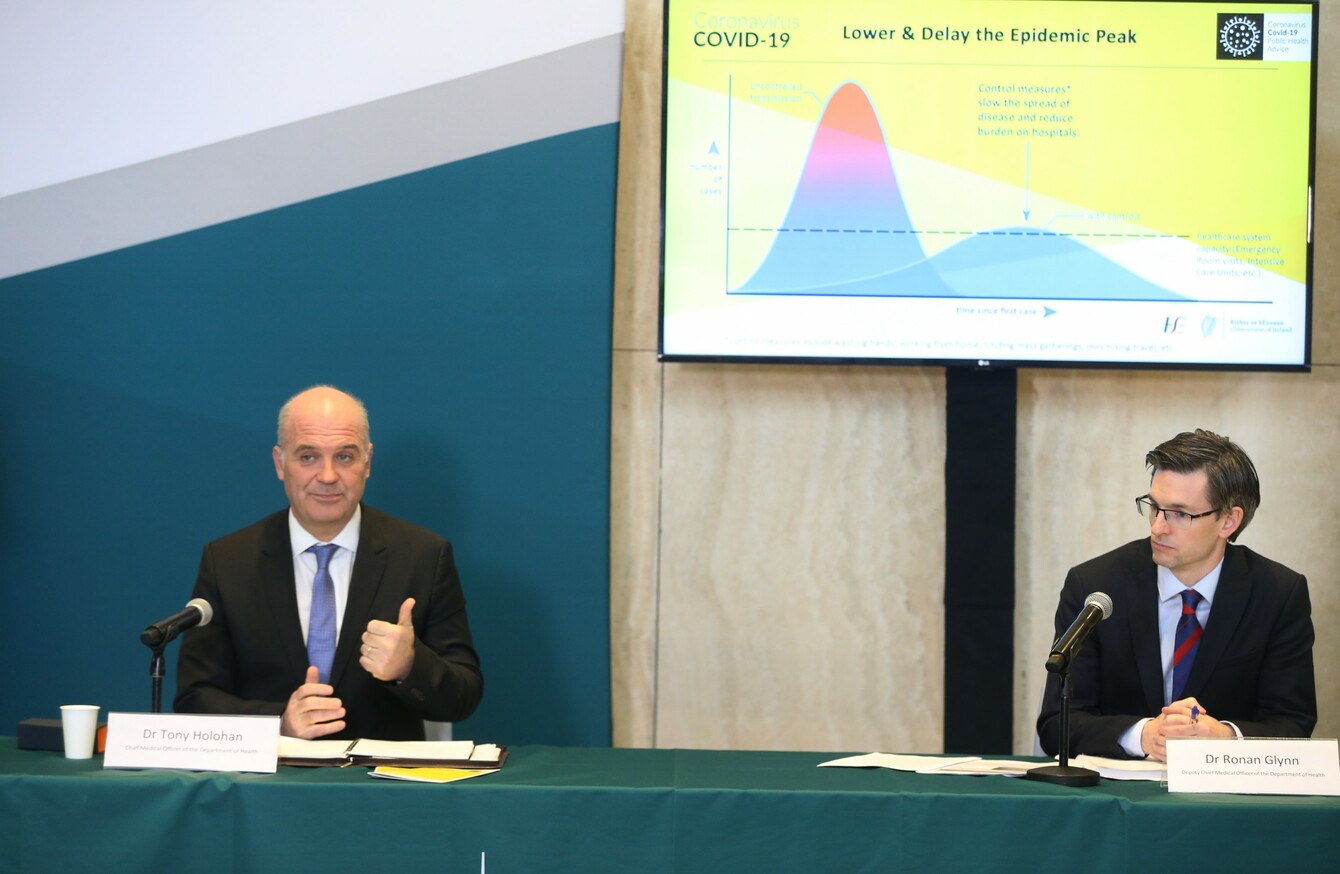 Image: Sam Boal
Image: Sam Boal
HEALTH OFFICIALS HAVE confirmed a further 22 deaths from the Covid-19 virus in Ireland along with a further 424 new cases.
It has pushed the death toll from the virus in the Republic of Ireland to 120 and represents a 22% increase on the overall number of deaths that had been recorded up until today.
18 of the 22 people who died were in the east of the country, three were located in the south, and one was in the west of the country. 
There was an even split in the sex of the fatalities, as 11 were men and 11 were women. 16 of the people who died had an underlying health condition.
The median age of the deaths reported today was 80 and the overall median age of the deaths in Ireland is 82.
The total number of confirmed cases in Ireland now sits at 4,273. 
Data released today, covering cases recorded up until midnight on Wednesday, shows that 51% of cases of Covid-19 in Ireland are female and 48% are male.
The median age of these confirmed cases is 48 and there are 171 clusters involving 626 cases. 
A total of 1,039 people have been hospitalised due to the illness, representing 28% of the number of confirmed cases. Of those hospitalised, 148 people were admitted to the Intensive Care Unit (ICU).
The figures were released by the Department of Health at a briefing this evening. 
Yesterday, Taoiseach Leo Varadkar said the current measures in place until 12 April have been having a positive effect in curtailing the spread of the virus. 
He said data based on the current restrictions would inform any decision to relax or extend these restrictions, and added that the Government would not be in a position to make that call until late next week. 
In Northern Ireland, 130 more cases were confirmed today along with 12 deaths. 
The Public Health Agency released the figures shortly after lunchtime this afternoon. 
Globally, the total number of confirmed cases has exceeded one million in recent days.
- with reporting from Cónal Thomas at the Department of Health