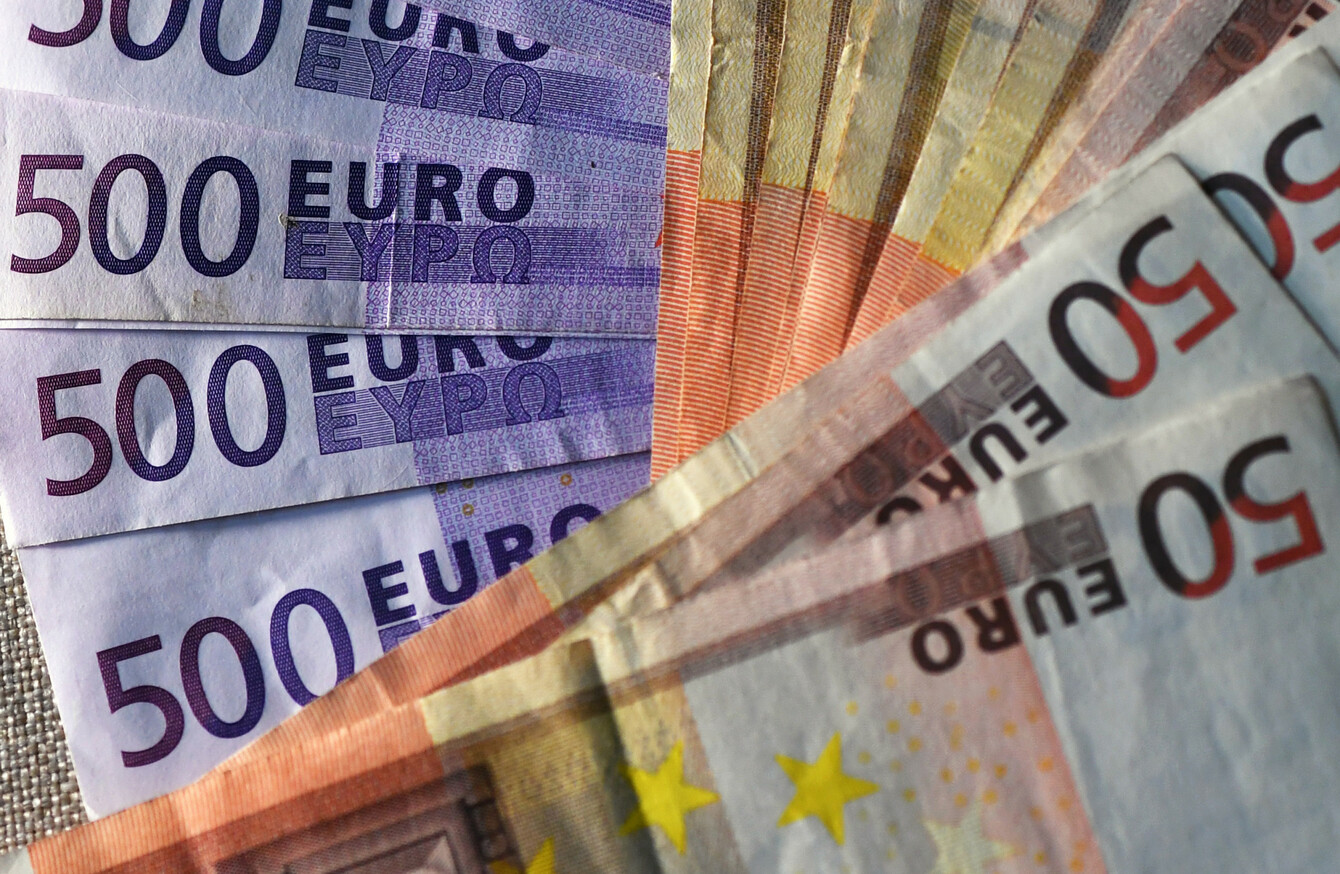 Image: DPA/PA Images
Image: DPA/PA Images
A WOMAN WHOSE nephew is allegedly in an organised crime gang has failed in her bid to recover almost €30,000 seized by gardaí as the proceeds of crime.
Judge Melanie Greally said that the claim by Lydia Whelan was "entirely opportunistic" and ruled that the cash could be confiscated by the State.
Dublin Circuit Criminal Court heard the woman, with an address at Marniers Port, Sheriff Street, Dublin 1, had "a clean unblemished record" but heard evidence that her nephew James Whelan was a member of an organised criminal gang.
The court heard that the cash was seized on 14 June 2011 during a search of a house on Barnamore Crescent, Finglas where James Whelan was living at the time.
Grainne O'Neill BL, for Revenue, told the court that during surveillance operations, gardaí had observed a number of suspicious transactions around the house and suspected that controlled drugs were being stored there.
A search warrant was issued and gardaí forced entry to the unoccupied house. During the raid, a cash bundle of €29,994 was found in a wash bag used by James Whelan.
The court heard the house belonged to James' Whelan's mother but she was away on holidays and he told gardaí he was the only one living there at the time .
In an affidavit to the court, Garda Michael Noone said James Whelan had criminal associations and was believed to be a member of an "OCG", or organised criminal grouping, in the Finglas area.
He has 57 previous convictions, mainly for road traffic offences, but including two for simple possession of drugs in 2015 and two for car theft.
Garda Noone said James Whelan, also of Canon Lillis, Dublin, has been seen associating with convicted criminals who he alleged were members of the criminal gang.
The court heard that on one of these occasions, 21 June 2016, he was seen at a Rihanna concert with a man suspected of being heavily involved in the sale or supply of drugs.
He said that there was no legitimate source for the cash found and he believed it was linked to criminal activity.
Judge Greally said that on the balance of probabilities, the cash seized was directly or indirectly the proceeds of crime or was intended for use in criminal conduct.
She granted costs to the DPP despite a submission from Keith Spencer BL, for Lydia Whelan, that this would be inappropriate because his client was in straitened financial circumstances.
Judge Greally told the lawyer: "She ran the gauntlet on it. It was an entirely opportunistic claim. I don't see any reason in the world why the State isn't entitled to costs."
Judge Greally ordered that the €29,994 be handed over to the exchequer.