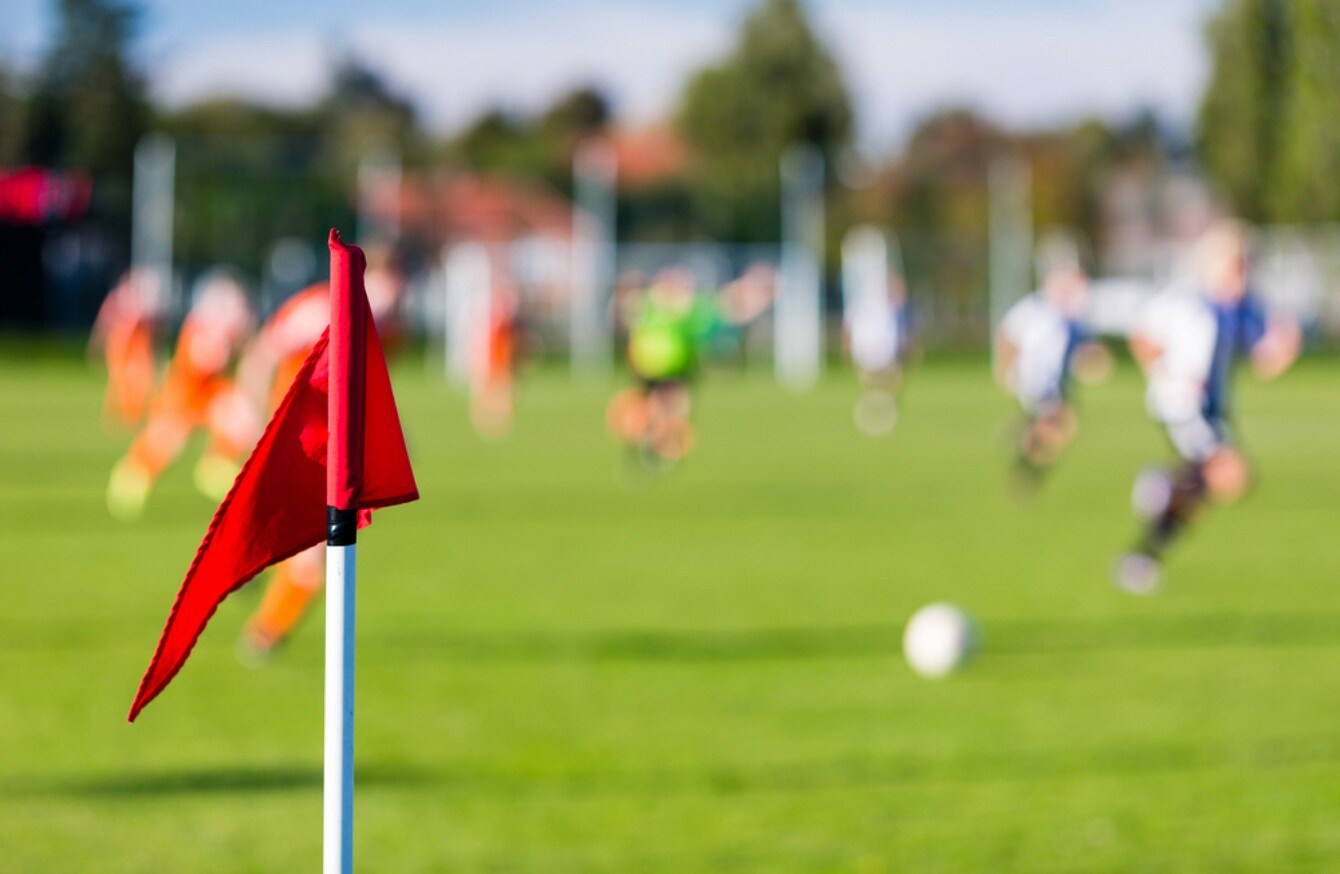 Image: Shutterstock/Mikkel Bigandt
Image: Shutterstock/Mikkel Bigandt
YESTERDAY, AN 18-year-old lost a case taken on his behalf by his parents, against his former football team.
The then-14-year-old Sean Cooke played for Carrigaline United in Cork, and it had been alleged that he suffered from post-traumatic stress and bullying after being dropped from the team.
Speaking to the Neil Prendeville Show on Cork's Red FM, his father Declan said that the family had no regrets about taking the case.
Addressing the issue of being dropped from the team, Declan Cooke said that "it couldn't be further from the truth" that they brought the court case for that reason alone.
He described how Sean had represented Carrigaline at the Kennedy cup level, and had been approached by scouts from English clubs who'd shown an interest in his abilities.
Declan referenced a disagreement he had with the coach of his son's team, and said he raised his concerns at the club that Sean wouldn't be treated fairly following this disagreement.
He said that he tried to get clearance to change teams but this wasn't permitted by the league.
He couldn't play from November 2012 for another nine months.
Declan said that being dropped from the team following the dispute with the coach had a very negative effect on Sean.
"He didn't feel comfortable in those surroundings," he said, after Sean was offered a chance to switch to the older age-group team.
When he eventually made the switch to a new team a year later, Declan said he impressed there but did not receive contact from overseas scouts.
The boy's father alleged that bullying persisted from members of the club after Sean left Carrigaline, but this was dismissed in court.
This was not about a child not getting a game. This was never about Sean losing any opportunities.
When asked if Sean was simply not good enough to play for the team, his father rejected that, saying that he had started almost all of the other games the previous year.
He said that if the case was all about him being dropped from the team, they would have taken it years ago. It was due to the abuse he allegedly received after leaving the team that caused Sean to suffer from the post-traumatic stress which prompted the case.
Declan Cooke also denied that the case was "about money".
Reading out a statement issued by Sean Cooke, the host Prendeville said: "My parents took this case on my behalf due to a two and half-year spell of consistent bullying.
I'm very proud of my parents for taking the stand for me. It was the right thing to do. It wasn't about "not getting a game".