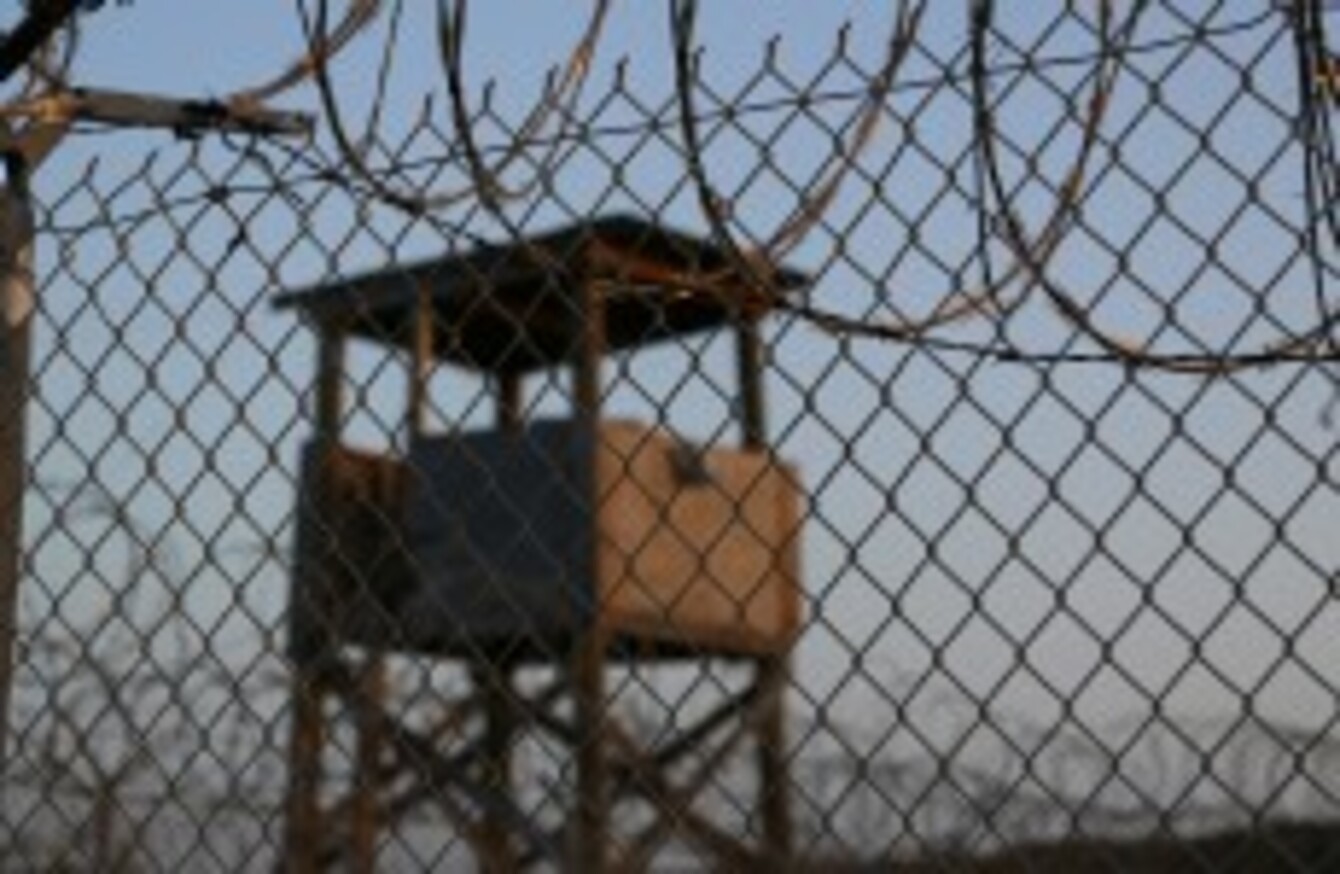 The abandoned guard tower at Camp X-Ray, Naval Station Guantanamo Bay, Cuba
Image: AP Photo/Bill Gorman
The abandoned guard tower at Camp X-Ray, Naval Station Guantanamo Bay, Cuba
Image: AP Photo/Bill Gorman
A US APPEALS court heard arguments today in the case of three Guantanamo detainees who want to ban force-feeding for hunger strikers, a practice they say is "inhumane."
Their lawyer Jon Eisenberg argued that authorities at the controversial "war on terror" prison in Cuba were force-feeding the detainees "before their life is at risk."
Life and death
The US government, represented by Daniel Lenerz, argued that "enteral feeding is used only when medically necessary to protect life and health."
The legal challenge was brought on behalf of detainees Ahmed Belbasha, Shaker Aamer, and Abu Wa'el Dhiab. A fourth plaintiff, Algerian Nabil Hadjarab, has since been sent home.
Currently, 15 detainees at Guantanamo Bay are on a hunger strike that began on February 6 and at its peak involved 106 out of 164 detainees.
Eisenberg argued that the practice of force-feeding hunger strikers is "inhumane, a violation of international law and a violation of medical ethics."
In July, a federal judge declared that feeding inmates by nasal tubes, or "enteral feeding," constituted "torture" but said she did not have the jurisdiction to put an end to the practice.
"Your complaint is that force feeding is premature?" one of the three appeals judges, David Tatel, asked Eisenberg.
He then asked what should happen when the hunger strike reached a life-threatening level, saying he was trying to understand whether the practice is inherently unconstitutional.
Constitutional right
Eisenberg argued that "there's a constitutional right to refuse medical treatment," even when that decision "can conduct to death." He also maintained that federal courts have jurisdiction over "conditions of confinement so extreme."
But Lenerz said the lower court's ruling that federal courts did not have jurisdiction should stand, contending that the constitutional right to contest detention conditions didn't apply to this practice.
He also emphasised that the prison at Guantanamo Bay is:
a military facility, it's not a regular facility, it's law of war detainees, these are not regular detainees.
The strike began as a spontaneous reaction to a cell sweep in which guards allegedly mishandled copies of the Koran.
It soon grew into a mass protest against the legal limbo in which detainees are held at the prison.