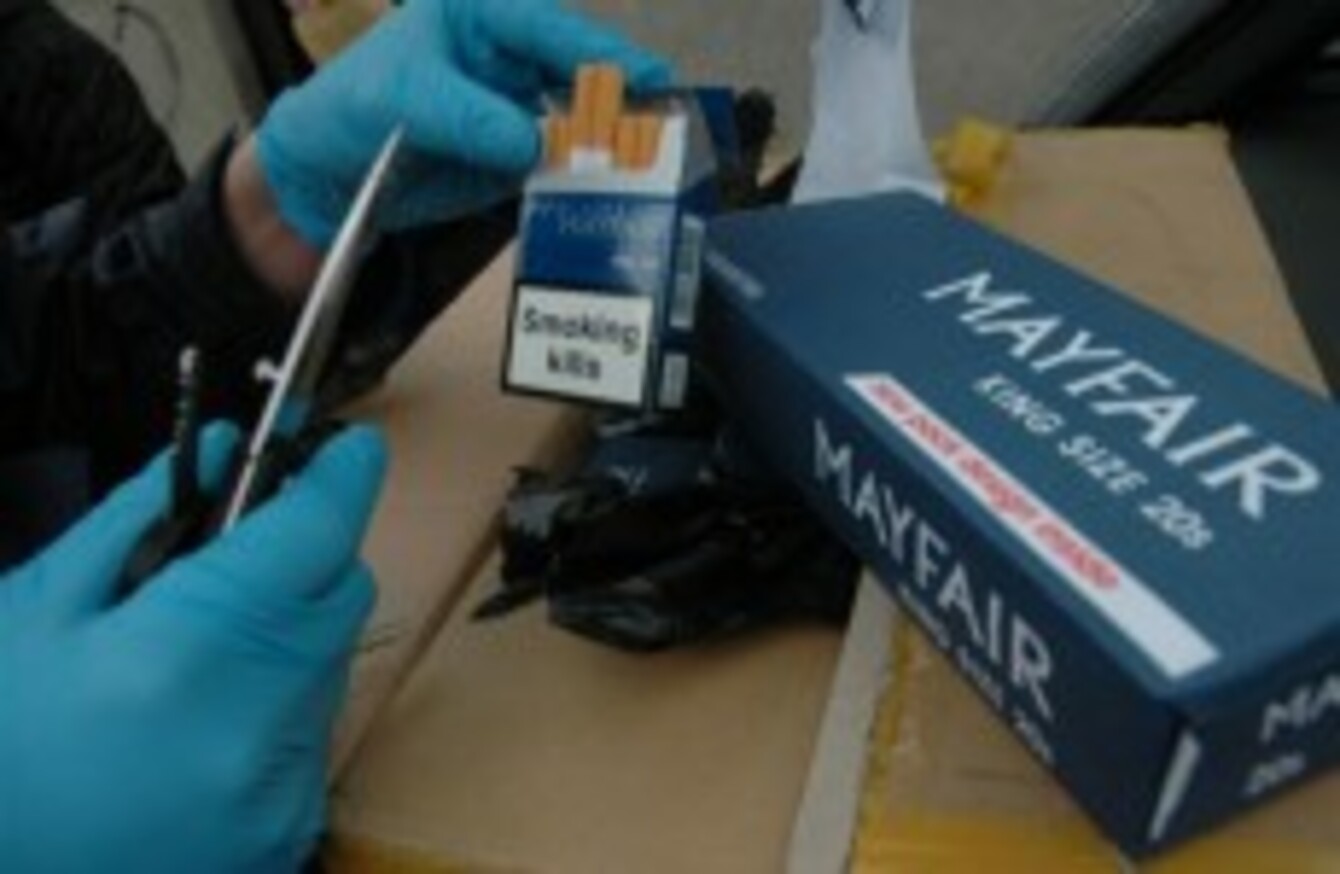 File: Revenue staff with seized cigarettes
Image: Photocall Ireland
File: Revenue staff with seized cigarettes
Image: Photocall Ireland
TWO WOMEN IN their twenties appeared in court today charged with evading duty on cigarettes.
Two female Lithuanian nationals appeared before Judge Denis McLouglin today following the seizure of 35,400 cigarettes by officers from Revenue's Customs Services at Dublin Airport last week.
They each received a five month custodial sentence.
The two women were aged 25 and 26 and were both sentenced to five months in prison for evasion and attempted evasion of duty in respect of the "NZ Gold" and "Kent" cigarettes. The women's sentence was backdated to 8 October 2013.
The cigarettes had a retail value of €16,890 and a potential loss to the Exchequer of €14,524.
Revenue said that if any businesses or members of the public have any information regarding the smuggling or sale of illegal cigarettes, they can contact them in confidence on (free phone) 1800 295 295.