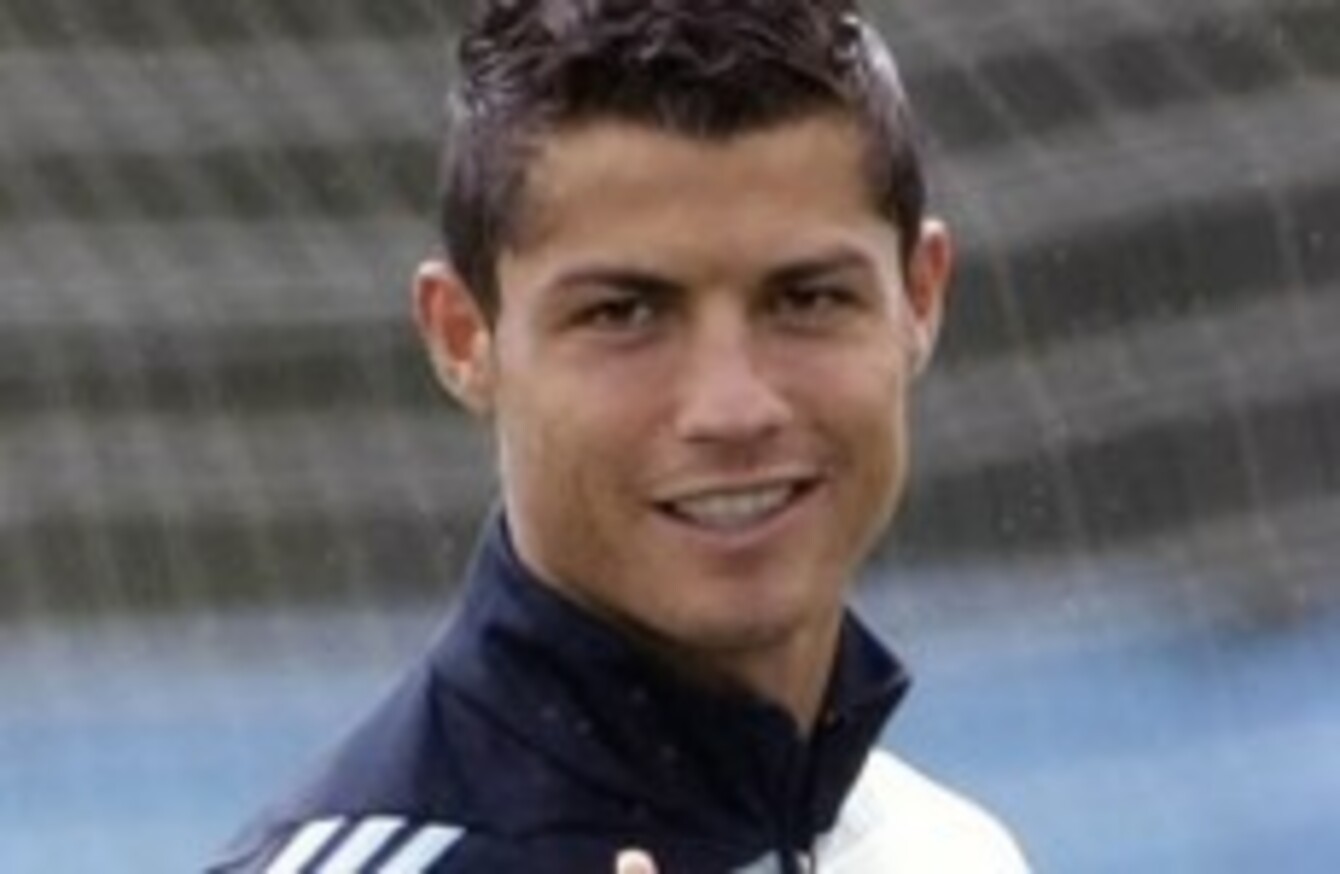 Image: Niall Carson/PA Wire
Image: Niall Carson/PA Wire
REAL MADRID superstar Cristiano Ronaldo has settled a libel case with the Daily Telegraph at London's High Court for 'substantial' damages.
The paper had published a piece in July 2008 which showed the footballer – then signed to Manchester United – visiting a nightclub in Los Angeles while on crutches with an ankle injury.
The piece – 'Ronaldo back in the limelight' – said that Ronaldo had been "living it up" at the nightclub, where he was reportedly in the company of socialite model Paris Hilton, and had risked damaging his ankle through his actions.
In the court today, where the Portuguese international was not present, Ronaldo's solicitor Allan Dunlavy told Justice Victoria Sharp that the player was embarrassed and distressed by the coverage which had adversely affected his own reputation and that of Manchester United.
The newspaper had reported that on arrival in Los Angeles after his national side was eliminated from the Euro 2008 championship, Ronaldo "headed straight for" a trendy nightclub where he had abandoned his crutches to dance with four models before being served "£10,000 worth of Cristal champagne".
Dunlavy said Ronaldo "does not, as a rule, drink alcohol because he takes his health, fitness and recovery from injury very seriously. Nor did he put his crutches down to take to the dance floor despite the risk to his injured ankle," he added.
Instead, Reuters reports that the court heard he sat in a private corner with close friends, resting his foot while drinking non-alcoholic energy drinks.
The newspaper's solicitor, Helen Morris, accepted that the allegations were false and said the paper was "therefore happy to set the record straight and to apologise to the claimant."
In a statement, Ronaldo said he felt he had had "no choice but to begin and pursue these legal proceedings. I would like to take this opportunity to thank Sir Alex Ferguson, Roy Keane and the others who were ready to appear as witnesses at the trial which had been due to start today."
"I take enormous pride in my professionalism. I treat my training and recovery from injury very seriously and would never have drunk and danced in a nightclub without my crutches."
The Telegraph article was printed just a month after Ronaldo had settled a case with The Sun over an article that claimed he had used his mobile phone during a Manchester United training session, incurring an £8,000 club fine.