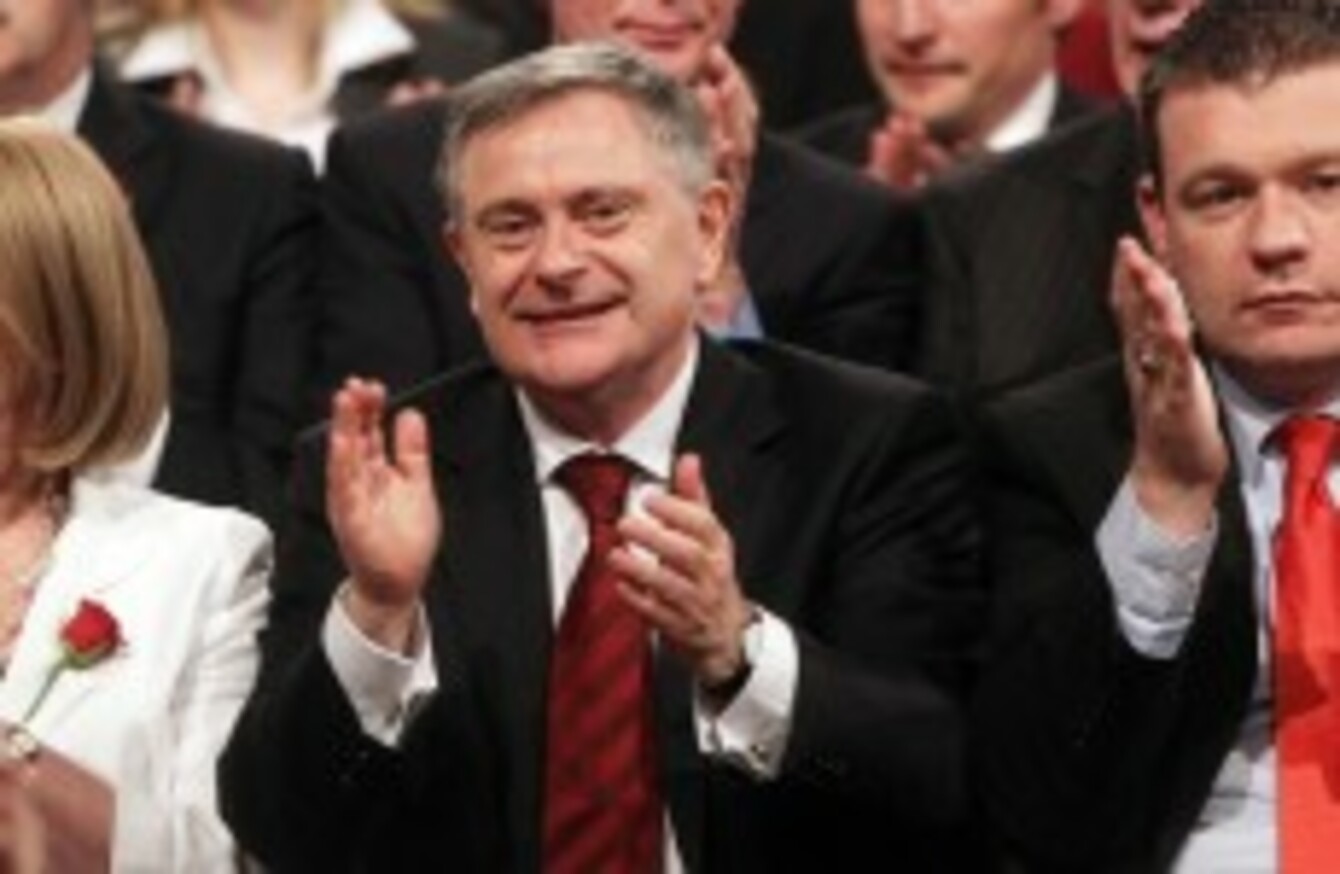 Brendan Howlin has welcomed the report, saying it shows staff are "doing more with less".
Image: Niall Carson/PA Wire
Brendan Howlin has welcomed the report, saying it shows staff are "doing more with less".
Image: Niall Carson/PA Wire
THE CROKE PARK DEAL has resulted in total savings to the taxpayer of around €920 million in its second year of operation, according to a new report from the implementation body overseeing the deal.
The second annual report, published today, reports that public sector staffing levels have been reduced by 17,300 in the first two years of the deal, and by 11,530 in the review's second year, covering the months of April 2011 to March 2012.
The public pay bill fell by €650 million in those 12 months, with the report saying that the savings would still stand at €521 million for 2012 even if recruitment following February's spate of retirements filled all the possible vacancies.
'Non-pay' savings in public administration saved another €370 million, on top of a similar €308 million saving last year.
In all, the report finds that the deal has saved over €1.5 billion since it came into effect – a figure independently verified by Grant Thornton.
Public Expenditure minister Brendan Howlin welcomed the findings, saying it was proof that the public service was "doing more with less", pointing to the redeployment of teachers between schools, and FÁS staff at the Department of Social Protection, as proof of the service's flexibility.
"This Report confirms that the Croke Park Agreement is making an important contribution to our economic recovery," he said.
That said, we cannot lose sight of the fact that we continue to face very significant challenges. We still have a way to travel in terms of restoring order to the public finances.
SIPTU vice-president Patricia King said it was important to point out that "a large proportion of the flexibility and roster changes have been made by our members at the lower pay scales".
"These include the general operatives and support grades in the local authorities and health service that we represent. There have also been significant savings delivered by professional grades which are also represented by SIPTU," she said.
King said the biggest challenge ahead of the agreement would be to ensure that the burden of the changes enforced by the deal were shared across all levels within the public service.