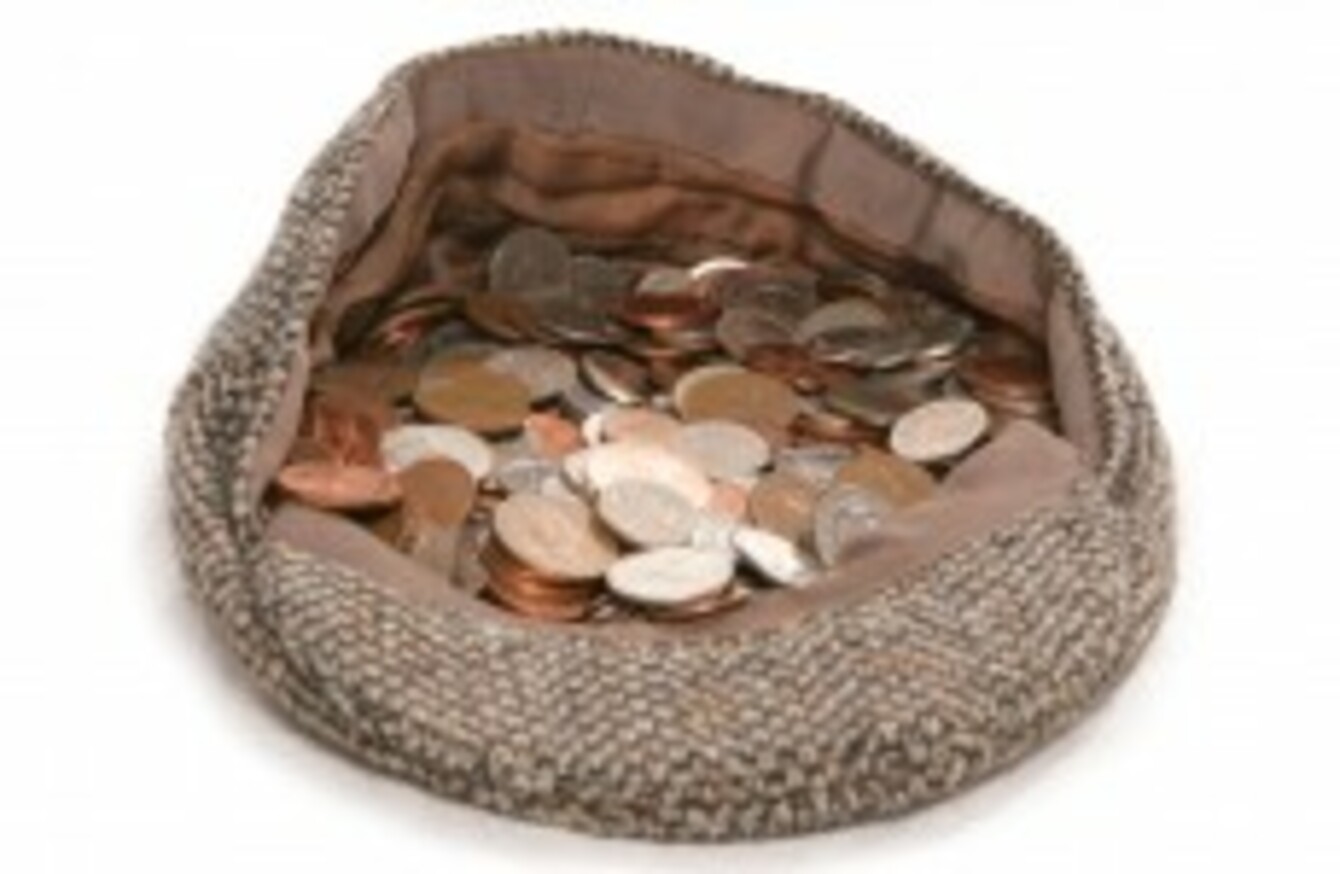 Image: Busker's cap/via Shutterstock
Image: Busker's cap/via Shutterstock
WHEN PAUL O'CALLAGHAN was looking for funds to open his third gym in Swords, County Dublin, he was turned down by no less than three banks.
Less than a week later, he had the money for his gym.
In between, he used a new way of sourcing funds that some say has the potential to fundamentally change the way small businesses raise capital.
Using an Irish-based online platform, O'Callaghan raised just under €30,000 for his gym from around 200 small investors, some putting in as little as €50 each.
Without this investment and the company behind it, O'Callaghan is convinced that his business never would have gotten off the ground.
From my perspective, as a small businessman looking to expand, they should be wearing capes and their underwear on the outside of their trousers.
How does it work?
Crowdfunding or crowdlending involves a group of ordinary people investing small amounts of money in a business, usually using a third party intermediary like LinkedFinance.
It has been a revelation for some small business people, according to personal finance expert Bob Quinn of Moneyadvisor.ie.
"It is the real alternative to going to the mainstream bank, whether it's small traders or limited companies."
Quinn says the idea that crowdfunding is the preserve of high-tech start-ups is a misconception. In fact, investment in a local business by members of the community can drive sales as well as raising capital.
"If people invest in a local shoe shop, everybody wants to see that shoe shop be a success…so the next time I'm going to buy shoes, I'm going to buy them there."
He says that the technique is acting as a counterweight to a banking sector that has had its human capital diminished and has a reduced appetite for anything but the safest of lending.
Sean McNulty is chief executive of consultancy firm Dolmen, and has seen many of his clients use crowdfunding.
"To be honest, from the company's point of view I see only benefits."
"We have €120 billion sitting in deposits between credit unions and banks. These are ordinary people who are getting 1.5 per cent return on their money from the banks."
By investing on platforms such as Irish player LinkedFinance, returns of ten per cent or higher are possible.
Risks
Investors should be aware that their money can disappear, Linked Finance chief operating officer McAleese says. The main pitfall is that the company can fail, with businesses not repaying their loans.
Bob Quinn agrees:
The underwriting criteria may need to be a little tighter. Because it's a series of small investors, if a company goes bust, no one person gets too badly stung. This should not be a reason to ignore solid underwriting criteria nonetheless.
However, once investors are aware of the risks, McNulty reckons that the rewards are worth taking the chance.
"It's a small bet and it's a small risk as against your money not keeping pace with inflation in the banks…this is the kind of disruptive innovation Minister Bruton should be enabling more of."
Diamonds in the rough
McAleese says that many of his customers are not getting support from their banks needed to help them grow.
"Very often the conditions put in place as part of the loan are totally unreasonable and impractical for the business."
However, a closer examination of a company's accounts might reveal it to be in a better position than at first glance. Linked Finance also does due diligence on all the companies that use it as a fundraising platform.
"A lot of the businesses we deal with, the directors would have put in a lot of money in the form of a directors loan. So we look at a balance sheet that looks insolvent and see that the majority of the liability is in directors loans, and it can actually be quite solvent."
Since launching in March of last year, Linked Finance has run eighty transactions, raising an average of about €22,000 each time.
#Open journalism No news is bad news Support The Journal

Your contributions will help us continue to deliver the stories that are important to you

Support us now
McAleese said that the Irish government could look to the example set by the UK, where the government freed up £20 million for investment through the Funding Circle crowdlending platform when its clients managed to raise 80 per cent of their targets by themselves.
"Not only has it been a really efficient way of stimulating SME lending, but it has also given the exchequer a healthy return thus far."
Results
O'Callaghan says that the model has proved successful for his first few gyms, but is unsure as to whether it would be suitable for long term financing for a bigger outfit.
The short term length of the loan, in particular, could be a hindrance.
"It's over 36 months so it's short term. From my point of view, I don't know if it's the best model going forward. If I have fifty gyms and you're paying it all back over three years, it's a lot of money up front, and you're paying it back very quickly."
To bridge the funding gap that many companies small companies are struggling with, however, O'Callaghan says crowdfunding is very attractive.
"To get to critical mass, where I have five or six gyms and can open more up from cashflow…to get the ball rolling, that's what it's done for me."
O'Callaghan has run two funding rounds on Linked Finance, which were oversubscribed by 200 and 276 per cent respectively.
With lenders choosing the interest rate they offer in each auction, the higher priced money is forced out of an oversubscribed round, bringing down the cost for the borrower.
"Our rate on this (funding round) is 9.3 per cent, so it's probably a little bit more expensive than you're getting in a bank.
"But you're getting the money, that's the difference."