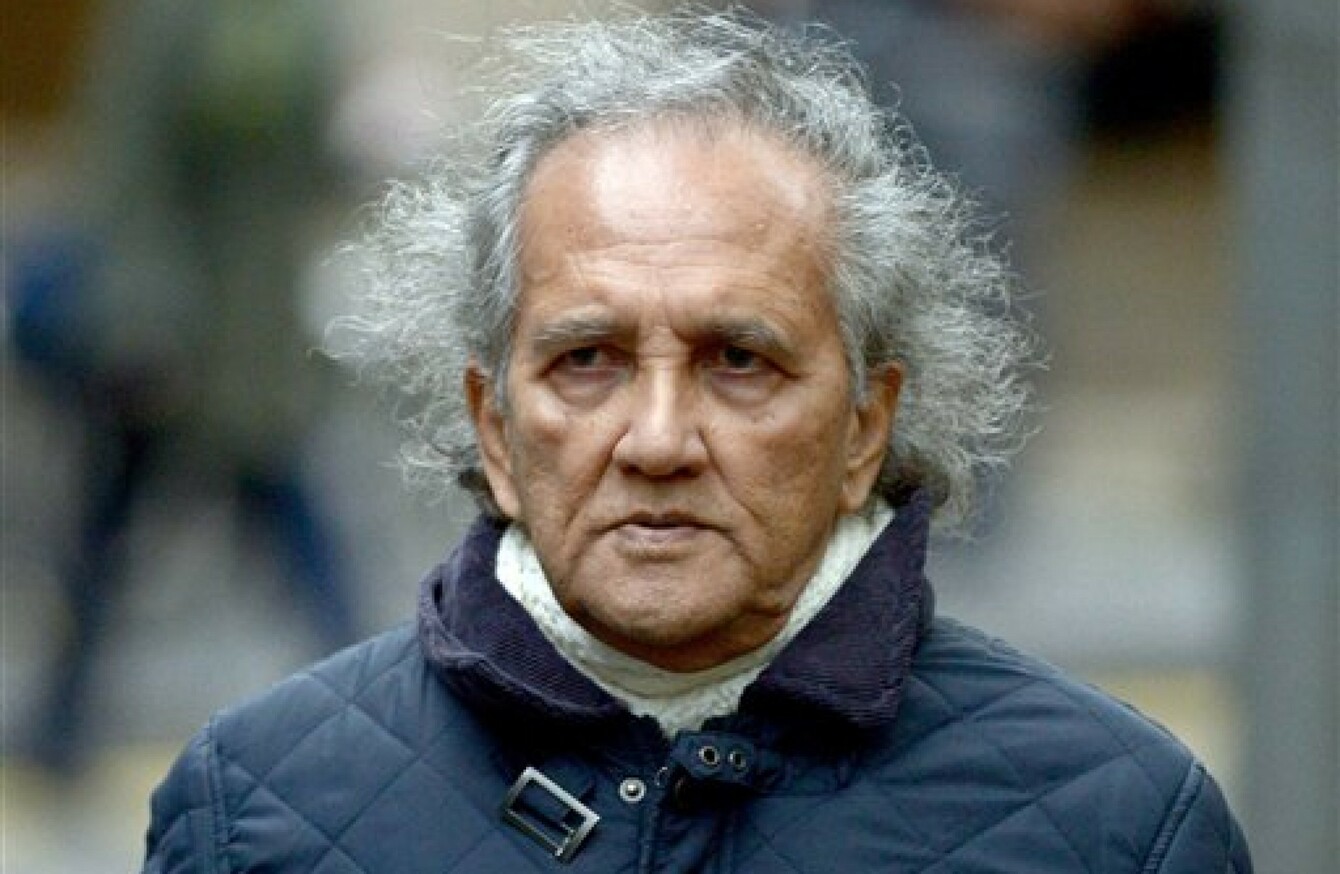 File photo Maoist cult leader Aravindan Balakrishnan
Image: AP
File photo Maoist cult leader Aravindan Balakrishnan
Image: AP
A CULT LEADER in Britain has been sentenced to 23 years in prison for raping and sexually assaulting his female followers and keeping his daughter imprisoned in a secretive Maoist commune for three decades.
Aravindan Balakrishnan known as "Comrade Bala," was convicted in December of rape, indecent assault, false imprisonment and cruelty to a child.
The 75-year-old had been accused of sexually abusing and brainwashing his followers into believing he had God-like powers, ensuring they were too scared to leave the tiny radical communist group he ran in south London.
His victims included his daughter, who was born into the commune and was almost never allowed to go out in 30 years.
Speaking out
His daughter waived her right to anonymity today in order to speak out against her 'narcissistic father'.
In an interview on the Guardian's website, 33-year-old Katy Morgan-Davies said that her father was "narcissist and a psychopath" whose actions were horrible and and degrading.
"My earliest memories were that he's God, he's immortal, he knows everything and anybody who goes against him will die, they'll come to harm," she said.
All of us were slaves mentally to his control for years and some still are.
It was lonely and miserable and very scary.. so dehumanising and degrading.
Morgan-Davies said that since she had escaped the cult in 2013 she had been learning how to live like a proper person.
"I've been a non-person all my life so now it's my time to be myself," she said.
She said that she appreciated things like piercing her ears, having her own key to her home or even having an alcoholic drink when she wanted to.
It might not mean that much to most people, but for me having that choice, being free to make that choice it's amazing.
Maoist cult
Morgan-Davies escaped from the cult in 2013 with two women. One of the women, Josephine Herivel, says that she still supports Aravindan Balakrishnan.
Herivel spent over 30 years inside the cult, before she, Morgan-Davies and another woman made contact with a charity and were rescued in October, 2013.
Belfast-born Herivel, the daughter of a eminent World War II code-breaker and a former student at the Royal College of Music, now says that she regrets ever leaving.
In an interview published in the Guardian at the start of this month she said that she would try to help clear his name.
"I have to help clear AB's name," she said.
"It is such an injustice. It is all wrong. It is hard to think that life has gone."
With reporting from AP