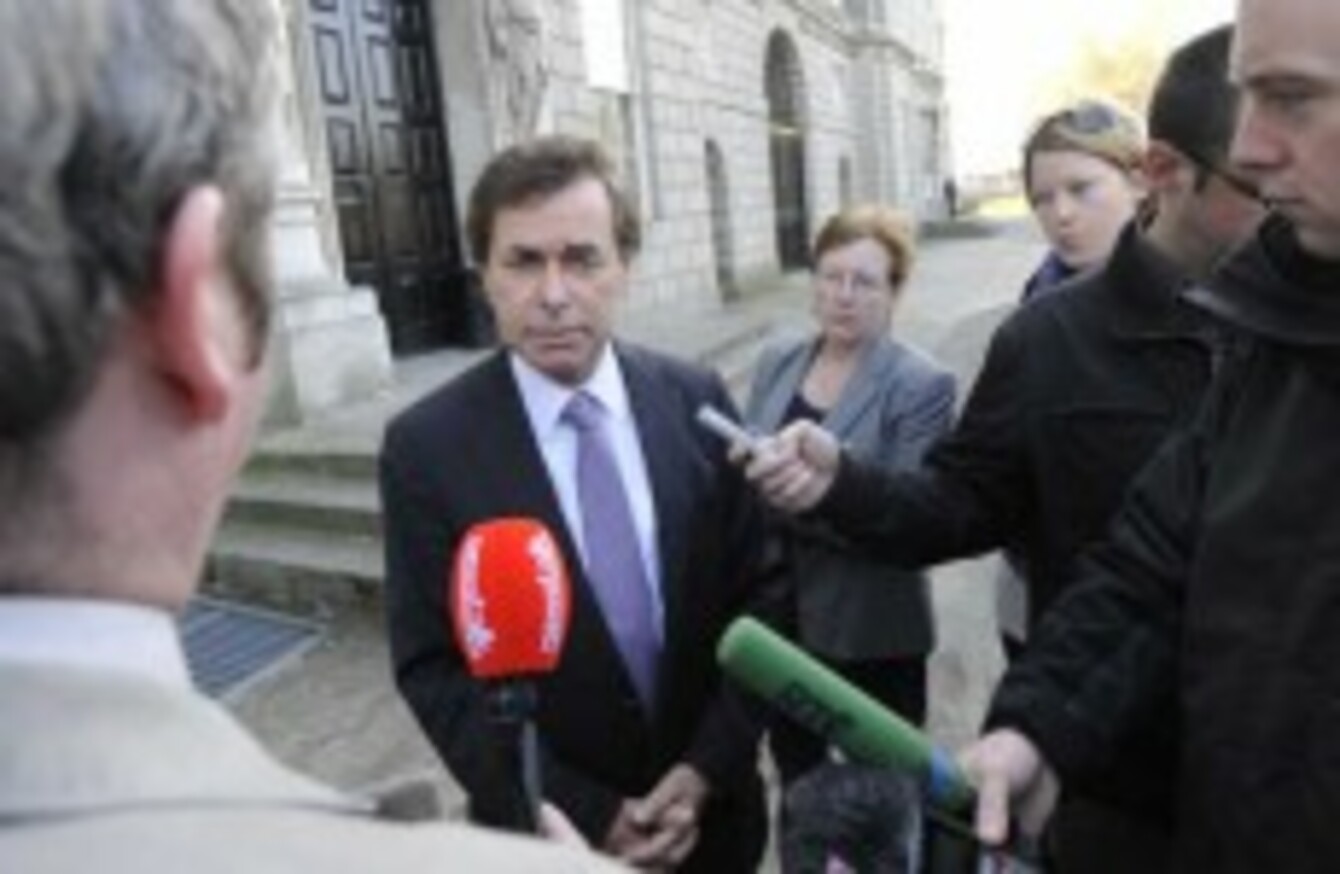 Image: Sasko Lazarov/Photocall Ireland
Image: Sasko Lazarov/Photocall Ireland
MINISTER FOR JUSTICE Alan Shatter has confirmed that the Dáil will defer its summer break this year, staying at work until it passes laws trying to reduce the population of Ireland's jails.
Speaking to the Prison Officers Association's (POA) annual conference at the Newpark Hotel in Co Kilkenny yesterday, Shatter said the Dáil would not break for its summer recess until late July, in a bid to tackle the growing number of people in Ireland's jails.
The Irish Times reports how the association had said there were currently 4,495 people in custody, and another 800 or so on temporary release – a number it said led to an intimidating environment for its staff.
In such overcrowded prisons, the association said, rehabilitating prisoners was "virtually impossible".
Shatter acknowledged that the numbers were "simply too high", but noted that 13 per cent of prisoners were currently serving terms of less than a year, with 222 prisoners serving six months or less.
Shatter said he had been informed by the Taoiseach Enda Kenny, though, that the Dáil would not rise for the summer break until Shatter's Criminal Justice (Community Service) Bill had been passed.
That Bill would encourage community service to be preferred to jail sentences where the stint behind bars was shorter than a year.
Shatter rejected calls from the association to consider a system that would reward prisoners who behave well in prisons, and punishing those who behave violently while in custody.
The POA said that the level of violence in prisons was increasing, with prison officers now facing more danger at work than ever before.
RTÉ News also carries a report on how of the 46 allegations of violent conduct against prison officers, only half were examined by the DPP and no prison officers were ever charged.