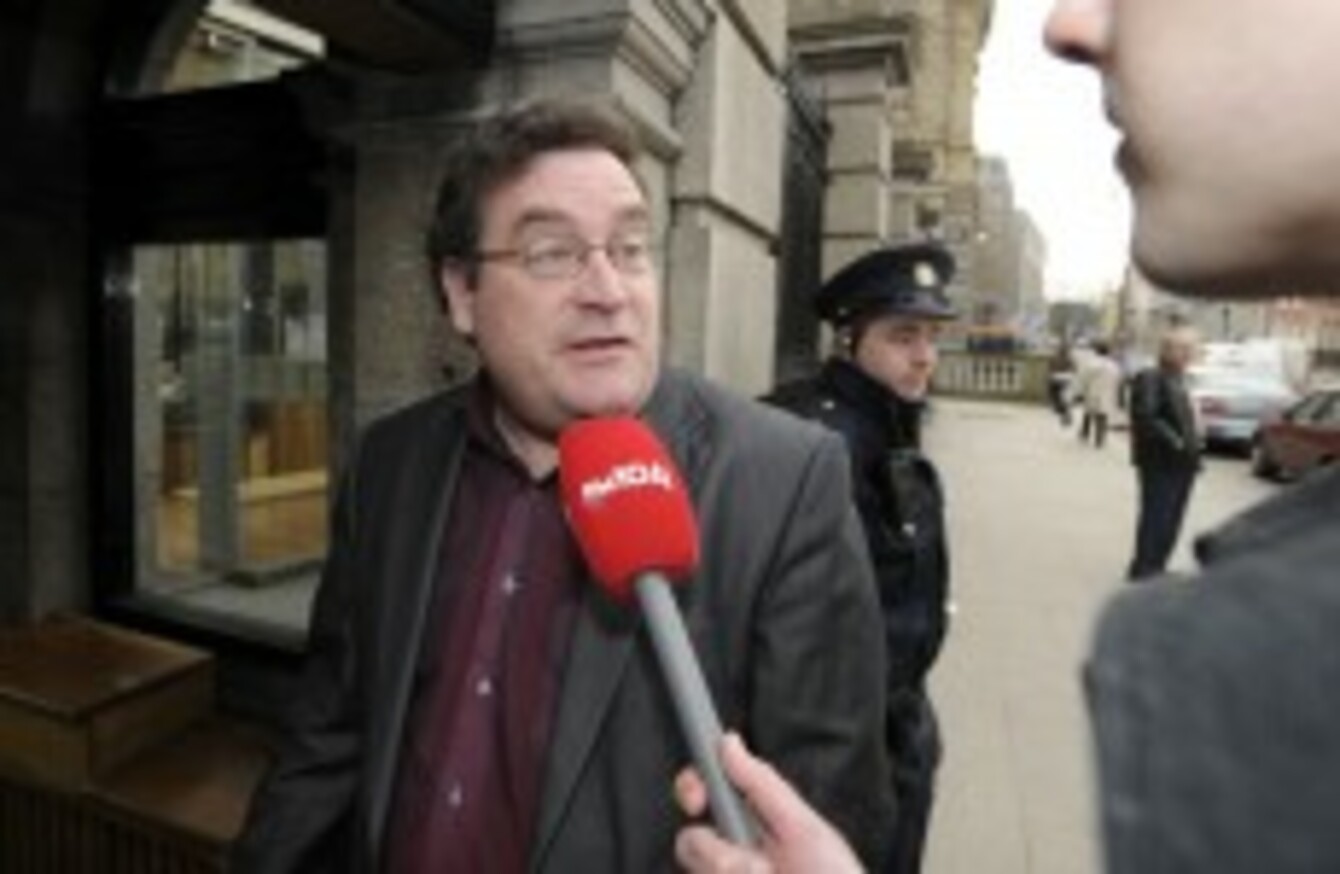 Dan Boyle
Image: Sasko Lazarov/Photocall Ireland
Dan Boyle
Image: Sasko Lazarov/Photocall Ireland
THE FORMER CHAIRMAN of the Green Party, Dan Boyle, is set to re-enter politics and run for Cork City Council next year.
Boyle told TheJournal.ie today that he is "considering it and leaning towards" running for the council in next year's local elections but a formal announcement will not be made until the party selection process is concluded next month.
"I would have to go through that first but certainly on a personal level I am not ruling it out. I feel an obligation to have the Green Party flag flown and have greens in local government."
Boyle is a veteran of the Green Party who was a TD in Cork South Central from 2002 until 2007 when he lost his seat.
Having helped negotiate the ill-fated coalition with Fianna Fáil, he was nominated to the Seanad by Bertie Ahern where he served until the last general election two years ago.
"I've spent 20 years of my life in elected office, we suffered a severe setback in 2011 and I feel a personal obligation to keep communicating the green message," Boyle said, adding that he would be an "outsider" in the seven-seat south east ward where he is likely to run.
"I would only have half a chance of being elected at local government level," Boyle said when asked if this was the first step on the road to running for the Dáil at the next election which is likely to be in 2016.
Asked if he had consulted with party leader Eamon Ryan, Boyle said: "I had better now… I'd best ring him straight away!"
Boyle expressed surprise that his comeback intentions had made the front of the Cork Evening Echo which proclaims him to be the "Comeback  kid!"
"I'm far from a kid," he joked.