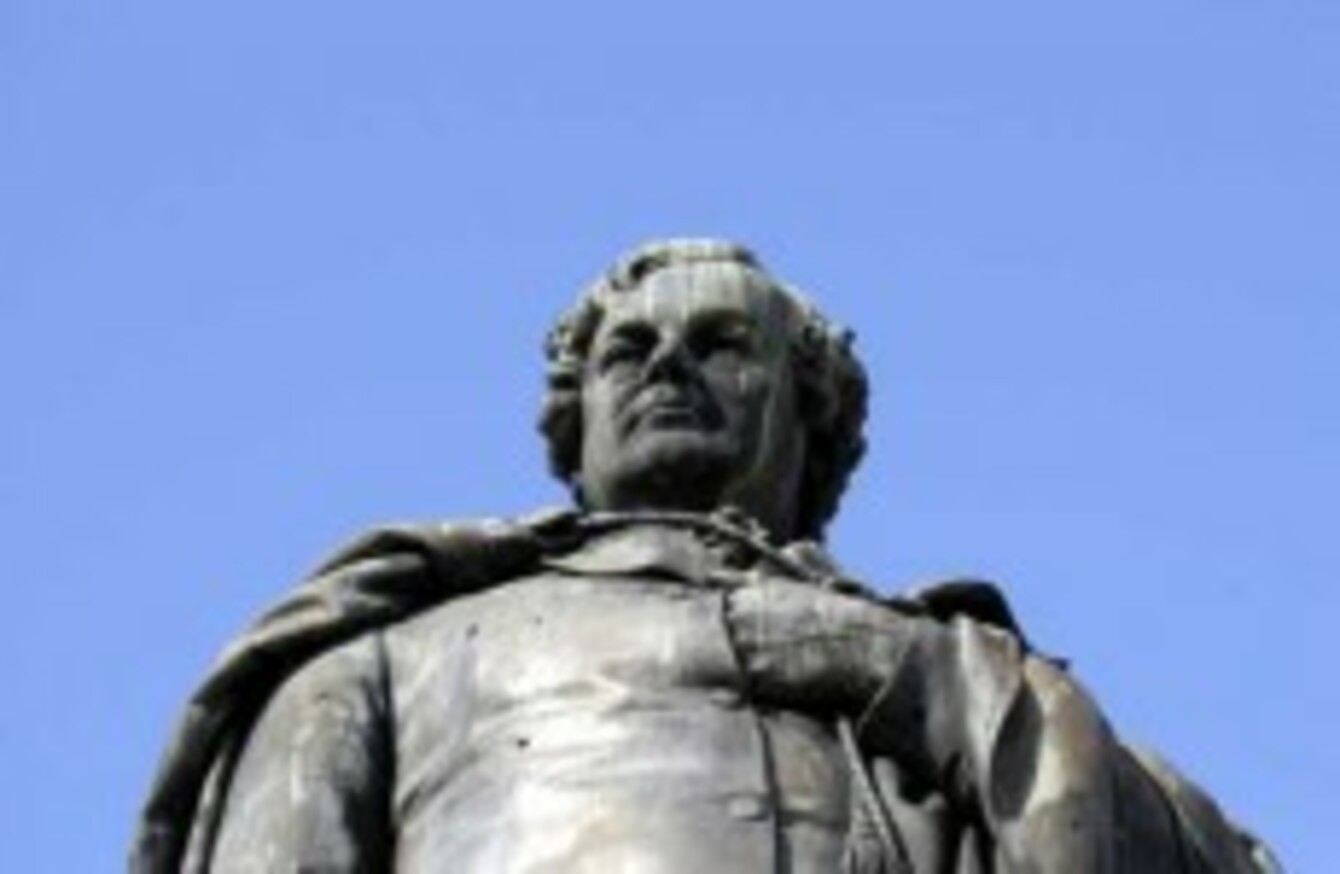 Daniel O'Connell statue, Dublin.
Image: Graham Hughes/Photocall Ireland
Daniel O'Connell statue, Dublin.
Image: Graham Hughes/Photocall Ireland
UNIVERSITY COLLEGE CORK want to honour the Kerry man, Daniel O'Connell, with a memorial day in his name.
Ahead of the Daniel O'Connell Heritage Summer School this weekend in Cahersiveen, Co Kerry, the birthplace of the Irish politician, Professor John A. Murphy is calling on the state to "relinquish its indifference and declare a Daniel O'Connell National Memorial Day".
Irish democracy
According to Professor Murphy, Ireland has never adequately recognised its debt to Daniel O'Connell, stating that he is actually "the father of Irish democracy".
"He was a political innovator," said Professor Murphy, who added "it is high time for the state to make amends to the greatest political leader in Irish history, by declaring a Daniel O'Connell Memorial Day".
He said that while many of the Irish leaders who died tragically in violent circumstances in the fight for independence are honoured, O'Connell, who disagreed with violent methods, has been forgotten.
It is believed that while studying in France, O'Connell witnessed the French Revolution, which left him with a life-long hatred of violence. After returning to Dublin he was called to the bar in 1798, the same years as the rebellion.
While he approved of the beliefs of the United Irishmen, he disagreed with their methods.
Daniel O'Connell statue seen in a picture of the state celebrations of the 90th anniversary of the 1916 Easter Rising.
So why should this man be honoured? Here are a few of the things he achieved, some you might not have known about:
According to Professor Murphy, just like Barack Obama did in his 2008 election, getting indiviuals to donate small amounts to his campaign, O'Connell did the same and got ordinary people to identify with a cause through small regular contributions – "nearly two centuries before Barack Obama used this tactic," he said.
Like Martin Luther King, he was a keen advocate of civil rights and even organised a non-violent march for universal franchise, which required no bloodshed.
He opposed slavery, particularly in the United States and he inspired the celebrated black abolitionist Frederick Douglass.
He helped secure Catholic emancipation through legal means.
When the potato crop was failing in Ireland, O'Connell tried to help the Irish people and highlighted the issue in the London Parliament. He appealed for aid for his  starving countrymen.
#Open journalism No news is bad news Support The Journal

Your contributions will help us continue to deliver the stories that are important to you

Support us now
Professor Murphy said that while many of the other Irish heroes are given pride of place in Leinster House, O'Connell is relegated to the back room adding that the Irish people have been conditioned to think badly of him.
"I think his ideals on civil rights, individuality and equality, strikes a contemporary note with the likes of King and Obama. I don't think it is fanciful to call for a national day," said Professor Murphy.
Do you think there should be a National Daniel O'Connell Day?