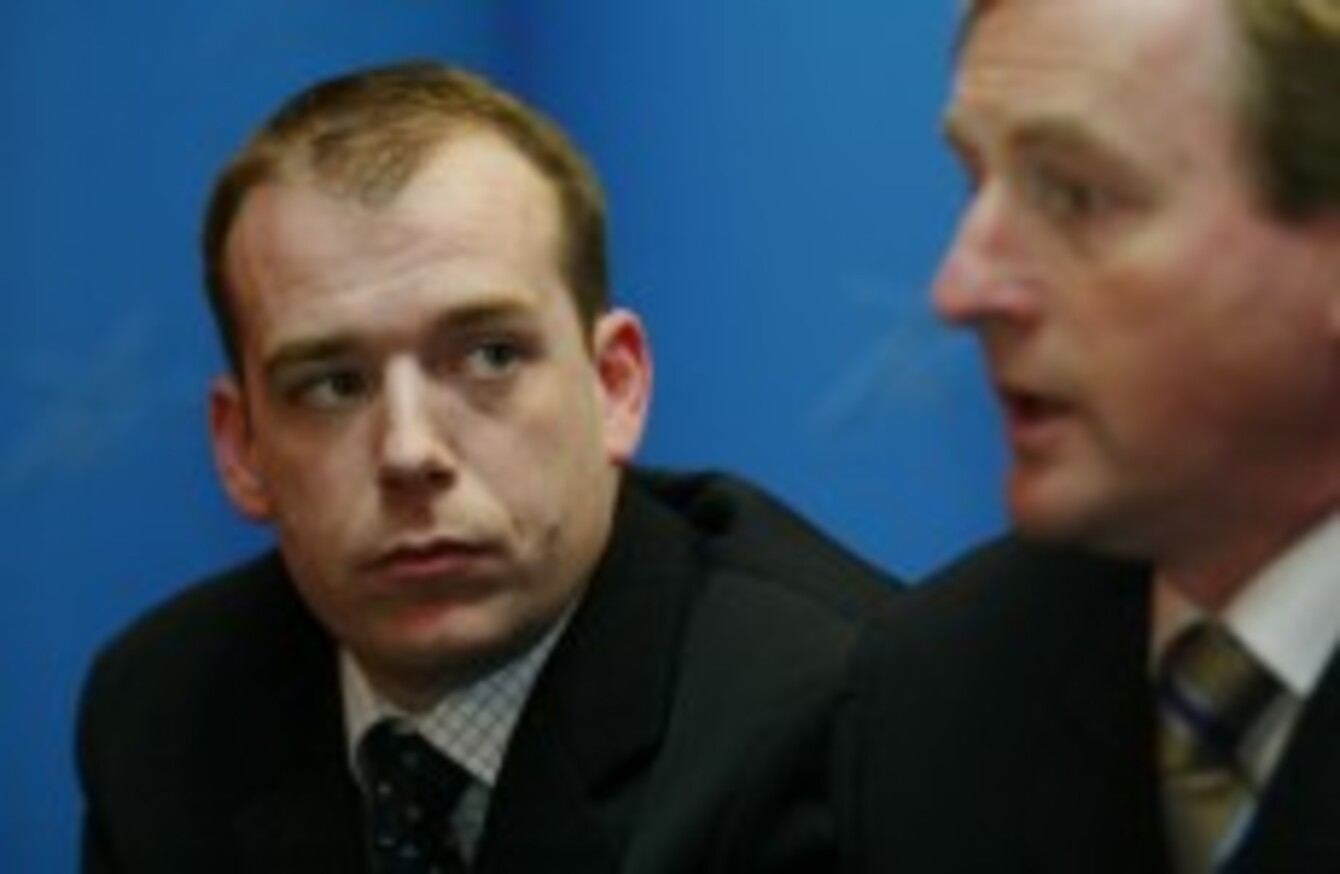 Darren Scully with Enda Kenny in 2005.
Image: Fran Veale/Photocall Ireland
Darren Scully with Enda Kenny in 2005.
Image: Fran Veale/Photocall Ireland
THE FORMER MAYOR of Naas, who caused controversy with his remarks about African immigrants last November, has lost the Fine Gael party whip.
Darren Scully made headlines at the end of November when he said in a number of radio interviews that he would no longer represent immigrants from African countries because he found them "aggressive" and "quick to play the race card".
The remarks were widely condemned with Fine Gael distancing itself from the comments at the time.
Scully, 38, later resigned as Mayor of Naas and issued an apology in which he said he had realised his remarks caused "deep hurt and offence".
Fine Gael today confirmed to TheJournal.ie that following an investigation by the party's disciplinary committee, the whip has been removed from Scully in his role as a Kildare County Councillor and Naas Town Councillor.
It means that while Scully is not expelled from the party he is not able to represent it on either of the councils or any of their committees.
Speaking to TheJournal.ie this afternoon, Scully said that he would continue as an independent councillor and added that he was disappointed with the party's decision to remove the whip from him.
Last November in an interview on RTÉ Radio he insisted that he was not a racist and said that had received "some very, very bad things" which had been "threatening to me and my family". He later broke down during the course of the interview.