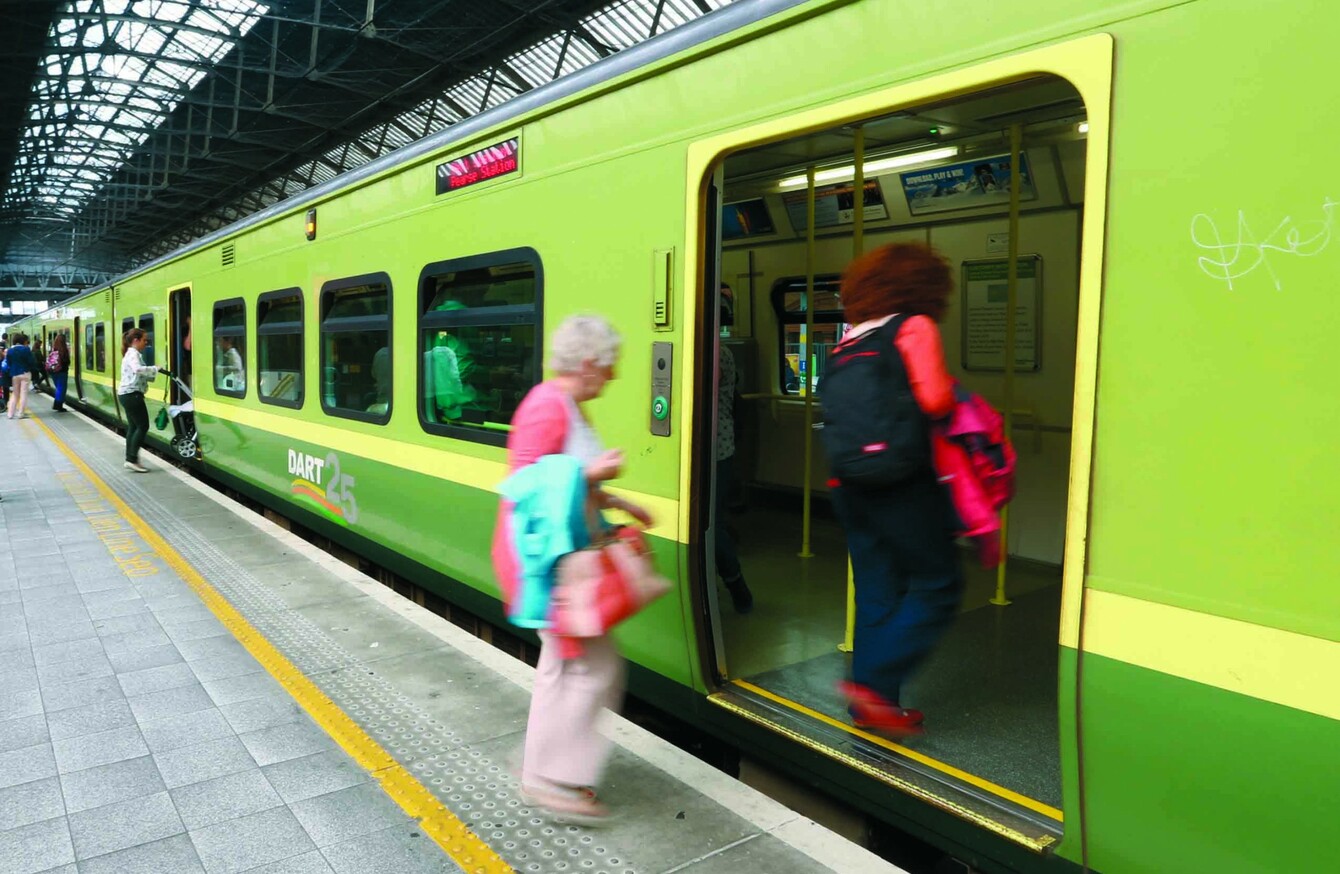 Stock photo of Dart carriage.
Image: Sam Boal/RollingNews.ie
Stock photo of Dart carriage.
Image: Sam Boal/RollingNews.ie
IRISH RAIL HAS cracked down on illegal and aggressive begging which has been happening on train routes in the greater Dublin area.
At least two people, who are involved in what is known as 'the tissue packet scam', are understood to have have been arrested by gardaí in recent weeks.
The scam revolves around a group of people getting on Dart or commuter trains and placing packets of tissues on every seat.
If you touch one of the packets, the 'sellers' will say you will have to buy the packet. In many instances, the beggars become aggressive and people feel they have to part with their money.
Spokesman for Irish Rail, Barry Kenny, said that the company is aware of the scam and has been in contact with gardaí and rail security over it.
"So far, I believe some people have been arrested by the gardaí over this but I'm unsure of the exact number. We were having some trouble around the Maynooth line for a while. But now, we would have seen a shift onto the Dart line.
"Essentially, it's a criminal gang posing as beggars. It would be sporadic enough but there have been arrests arising out of this behaviour."
Irish Rail has also been using its own security to deal with the problem. But there are issues that security have to contend with.
"These people can become quite hostile. When passengers decline to buy the tissues, there can be a lot of intimidation."
The latest incidence of the scam happened on the Dart line on Monday afternoon. A group entered a carriage at the Blackrock station and attempted to sell the packets of tissues. Staff notified security who were then able to remove the group from the carriage.
The scam has also been conducted by travelling begging gangs operating on the London Underground as well as other European rail lines.