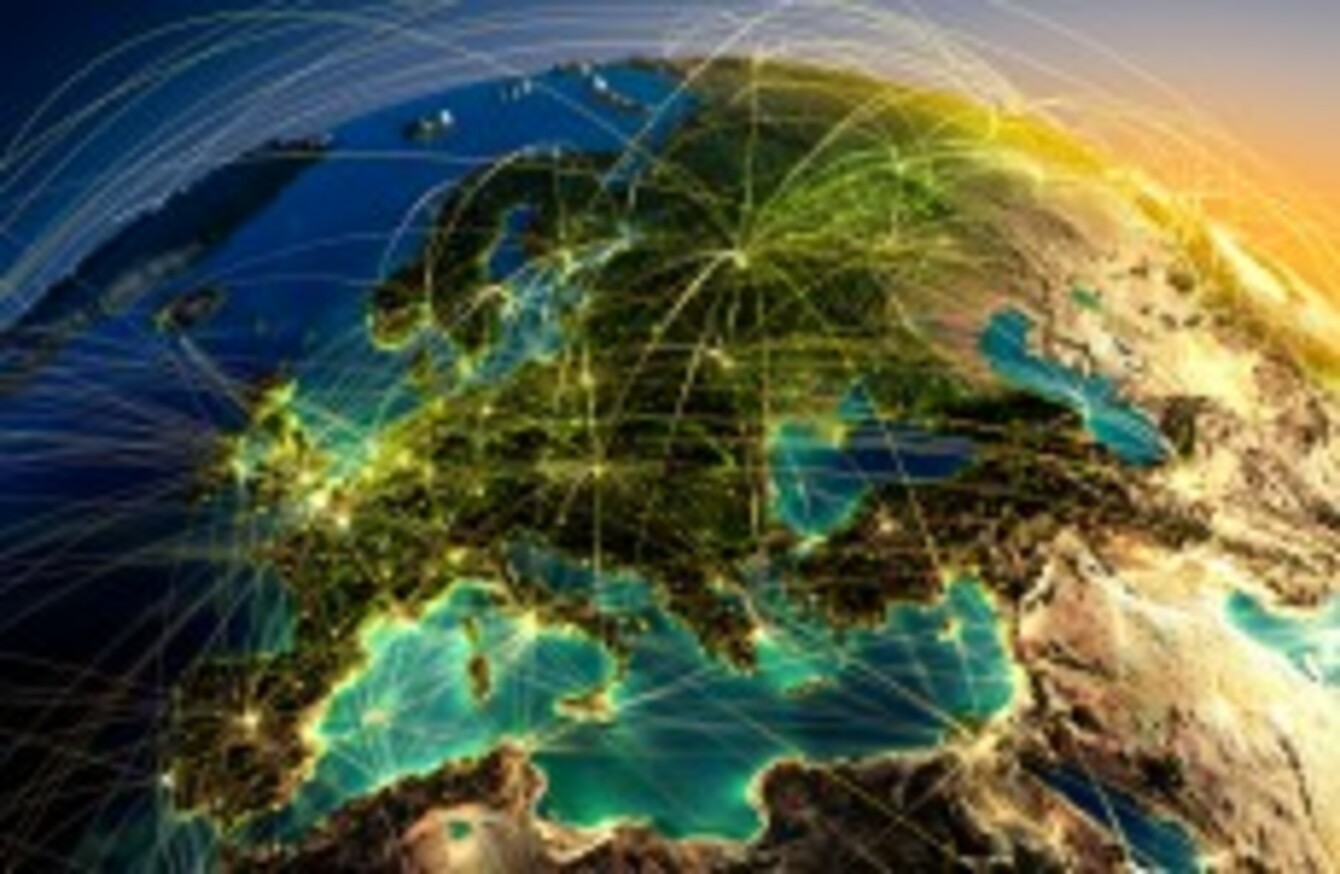 Image: Shutterstock/Anton Balazh
Image: Shutterstock/Anton Balazh
WE'VE ALL DONE it. Googled ourselves, that is.
We all have a digital footprint but other than what appears in a Google search, there is a whole range of information about ourselves that we have handed over – knowingly or not.
To mark Data Protection Day, Trinity College Dublin and the Science Gallery are holding a panel discussion on online privacy and what exactly the Internet says about us.
Speaking ahead of tonight's discussion, Trinity College law lecturer Dr Eoin O'Dell told TheJournal.ie that the Internet is transforming how we live and how we think about ourselves, our identities and our privacy.
Legislation limps behind 
"Data law gives protection – but inevitably, legislation limps behind," he said.
Giovanni Buttarelli, the newly appointed European Data Protection Supervisor, said the current fragmented framework for data protection at EU level is "not sustainable any more".
He said the future challenge for him is to make existing data protection rights more effective in practice, and "to allow citizens to more easily exercise their rights at a time when we all run our entire lives with our smartphones".
Dr O'Dell said that privacy in the age of social media and technology poses profound challenges for our legal, philosophical and ethical conceptions.
We are told that sharing is caring. But, in the age of social media, where we share every last detail of our lives, are we really caring for our right to privacy? Is the Internet an elephant that never forgets? Or does the right to be forgotten – recently recognised by the Court of Justice of the European Union mean that you have the right to make it forget, at least some of, what it knows about you.
He said that we are living in a time of transition, where we have to become more aware, as technology moves at a fast pace.
Privacy versus convenience
"We have increasingly traded privacy for conveniences," said Dr O'Dell, who said that phones we carry around with us on a daily basis, of course provide us convenient services, but they also have sensors and tracking and location services, that retain and trade information about us as a commodity for companies to use.
"The idea of what privacy is might be is changing. My father had a different perception of what privacy is to me, and my perception of privacy will be different from my son's idea of what it is. We have to recognise the challenges of what the notion of privacy is, and then we need to decide the mechanisms – whether it be legal or social," said Dr O'Dell.
He added that either we will become more vigilant about what information we put online, or become more accepting about our privacy being eroded.
Getting Stronger
Speaking at an event in Dublin today, Data Protection Commissioner Helen Dixon said that her office was "improving its reach", having been given an extra €3.4 million in funding.
The funding will see 18 posts created and a new office in Dublin opened. But Dixon said that it is about maintaining Ireland's reputation for data protection.
She said that Irish Water was a "prime example of a where Irish people were not informed" in relation to how their data would be used.
She added that Irish Water had failed to fulfil its "social licence" in gaining the public's trust.
Tonight's discussion takes place at 6.00pm, in the JM Synge Theatre, Arts Building, Trinity College