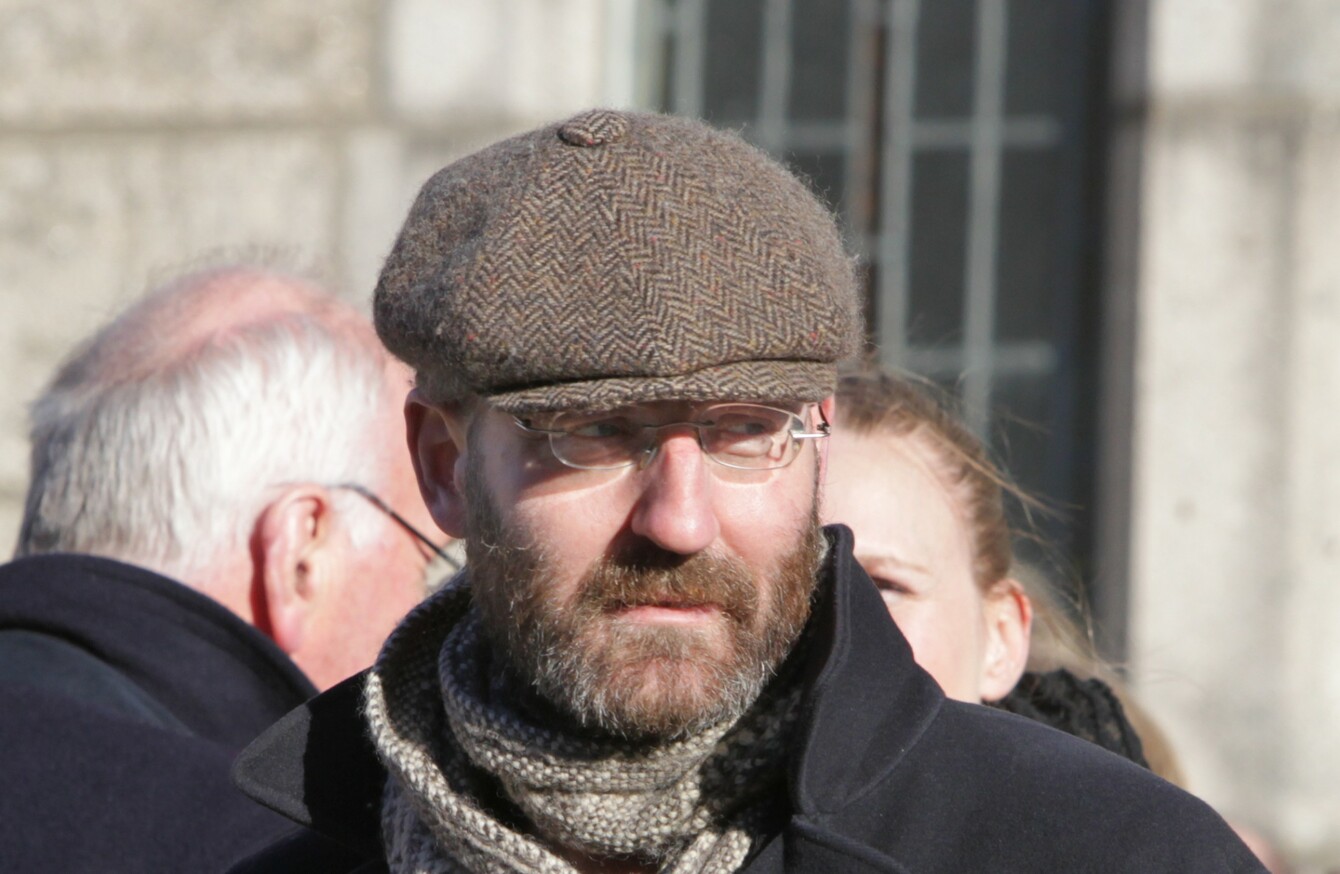 Image: Mark Stedman/Photocall Ireland
Image: Mark Stedman/Photocall Ireland
COMEDIAN DAVID MCSAVAGE has been convicted and fined €125 for not paying TV licence arrears after he protested over the way RTÉ spends taxpayers' money.
The Savage Eye star was summonsed by An Post to court for not having a TV licence at his address at Kingsland Parade in Dublin 8 on 7 May last year.
His prosecution at Dublin District Court was finalised today but he did not show up for the proceedings.
At the previous hearing, on 22 April, he told Judge John O'Neill he was against paying because of his grievance with the way RTÉ spends taxpayers' money.
However, it transpired that a licence in his name was purchased at the end of March and his case was adjourned until today for €115 in arrears to be cleared.
Failure to show
When the case resumed today he did not turn up. A TV licence inspector agreed with prosecuting counsel, Rita Walsh, that while a licence had been taken out on March 31 there was no record of the arrears being paid.
Judge O'Neill noted McSavage (50) was not present for the proceedings.
"Very well, no appearance, convict and fine €125," he ordered. He also ruled that the comedian must pay the fine within three months along with an additional €50 in legal costs.
In recent media interviews, the comedy writer and performer claimed he would not pay the €160 TV licence and was prepared to take a stance and go to jail in protest at the poor quality of programmes on the national broadcaster.
When the comedian appeared at Dublin District Court for his hearing in April, a TV licence inspector told Judge O'Neill he called to the entertainer's home on 7 May last year, where McSavage was in possession of a television set but had no licence.
At that hearing, the court heard a licence was taken out on 31 March this year leaving arrears of €115.
McSavage then told the judge:
The reason I didn't pay it is I have genuine concerns as to the use RTÉ makes of taxpayers' money.I have expressed these concerns in other forums and I've been advised to pay the fine.
Under the Broadcasting Act 2009, it is a prosecutable offence to be have an unlicensed television set. Fines can be up to €1,000 for a first offence and €2,000 for subsequent offences.
Judge O'Neill had told him his reason was not a justification to which McSavage replied: "Yes".
Prior warning
The judge then adjourned the case until today and told McSavage that if the arrears were paid by then, he would not have to attend the hearing and the case would be struck out.
However, the judge also warned him that if they were not paid and he did not attend court to look for more time, "You run the risk of having a conviction recorded and a fine".
In 2009, McSavage wrote and starred in the six-part TV series called The Savage Eye for RTÉ, which was nominated for an IFTA award for Best Entertainment Series and Best Director.
In a statement last April, McSavage said: "I have refused to pay the TV licence fee because of my genuine concerns regarding RTÉ's use of taxpayers' money.
If a plumber provided as poor a service as RTÉ, they would go out of business… RTE needs to stop embarrassing us with their awful output, it needs to reform, modernise and work hard before it can justify the high cost of the TV licence.