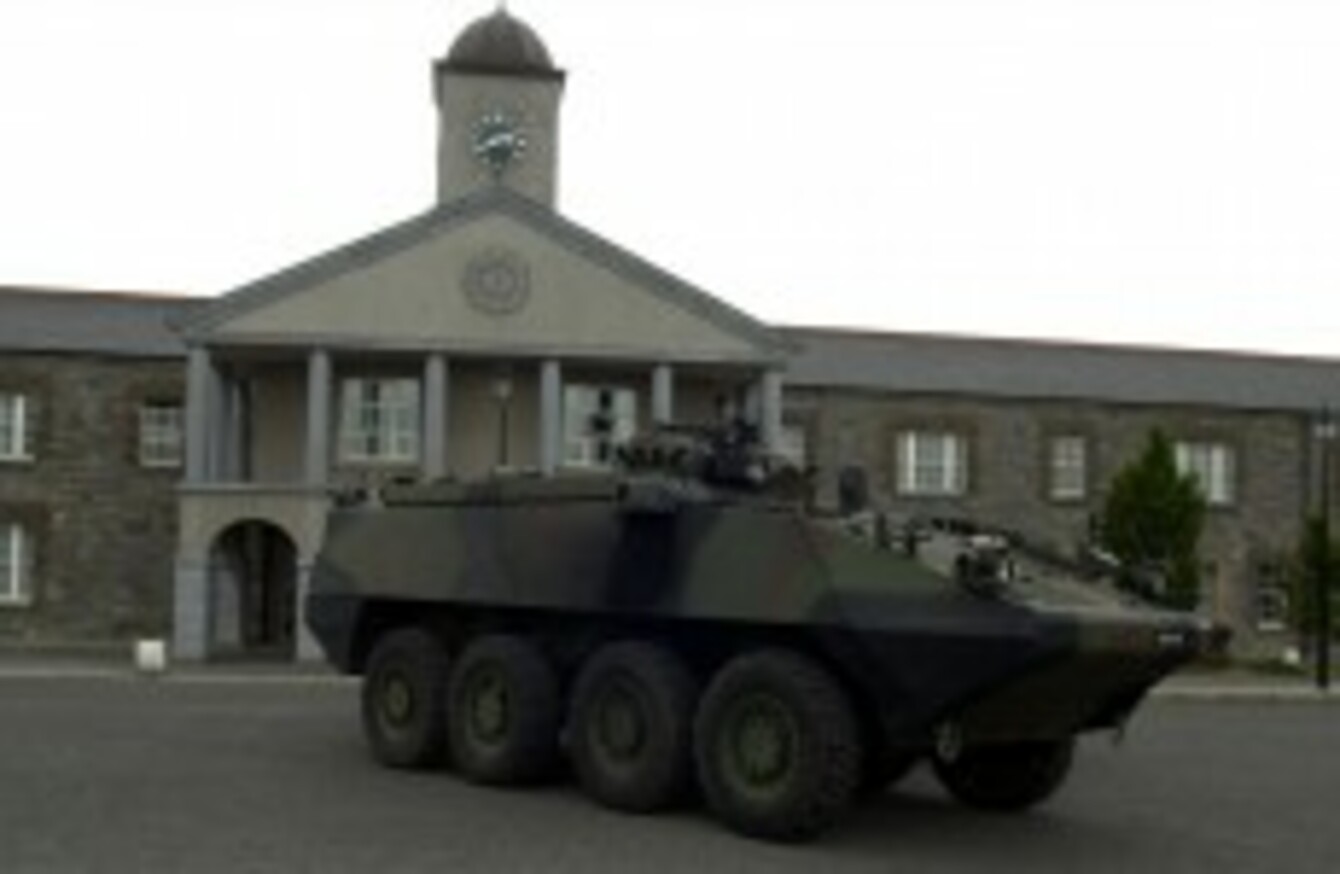 Cathal Brugha Barracks in Dublin
Image: Eamonn Farrell/Photocall Ireland
Cathal Brugha Barracks in Dublin
Image: Eamonn Farrell/Photocall Ireland
THERE ARE MORE THAN 40 'overholders' living on barracks in Ireland, some of whom will be moved on, the Justice Minister has said.
Justice Minister Alan Shatter was responding to a question from Deputy Maureen O'Sullivan about the amount of overholders present on barracks and how they would pay the household charge.
Overholders are former members, widowed spouses or other family members of former personnel of the Defence Forces.
Minister Shatter said there are 48 married quarters currently being occupied by overholders: 34 in the Curragh Camp; 11 in Cathal Brugha Barracks in Rathmines;  two in Dublin 7; and one in Fort Templebreedy Co Cork.
Ten of the properties at Cathal Brugha Barracks are in the process of being sold to the current occupants.
The charge for married quarters ranges from €36.90 to €70.67 per week for enlisted personnel and €411.22 to €616.85 per month for officers.
If overholders receive a pension or gratuity they pay an additional 10 per cent on these charges.
Minister Shatter noted:
In February 1997 the then Minister for Defence set out policy on married quarters on the basis that they were largely an anachronism and that they should be discontinued in a managed and orderly way. At that time there were 500 married quarters of which 380 were occupied.
Since then, more than 150 quarters located outside of barracks have been sold to occupants while many more have been demolished or converted to other uses.
Minister Shatter outlined the future plans:
As part of the process of discontinuing the use of married quarters my Department will, in the near future, be addressing the remaining overholding issue. This will see a small number of people being granted continued occupancy of the properties for the remainder of their lives. In the other cases the Department will be beginning the process of seeking vacant possession of the properties.
Those living on barracks do not have to pay the household charge, said the Minister.
Under the Local Government (Household Charge) Act 2011, an owner of a residential property is liable to the household charge – under section 2 (2) (b) of the Act, a building vested in a Minister of the Government is not a residential property for the purposes of the Act and is not liable to the household charge.