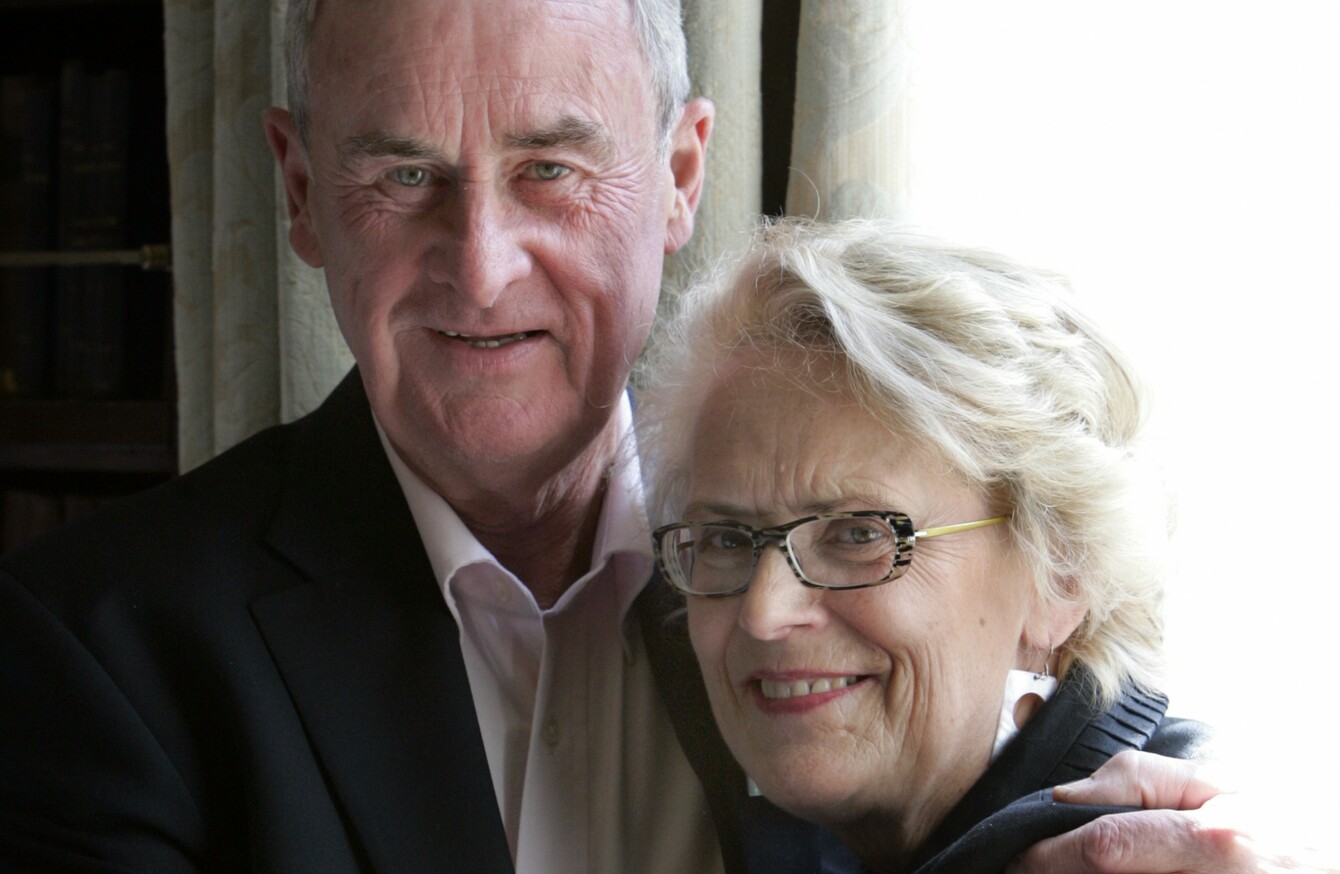 Helen with her husband Sean.
Image: Mark Stedman/Photocall Ireland
Helen with her husband Sean.
Image: Mark Stedman/Photocall Ireland
TODAY THE RESEARCH arm of Ireland's first National Dementia Strategy is being launched, with some €4.5 million in funding for seven new projects.
This research will explore topics such as the use of home computer tablets for care management, dementia-friendly hospital design and the links between stroke and dementia.
Eleven people a day will be diagnosed with dementia this year. There are currently 48,000 people living with it in Ireland.
One of those people is Helen Rochford Brennan, who was diagnosed with early on-set dementia when she was 62.
She described the last four years as "an uphill battle".
"You go into the deepest grief that one can go into for the life you will never have."
There's a huge pain for families and a huge pain for yourself in realising that life will never be as it was.
'Life goes on'
Helen had always been very active before her diagnosis and when she realised she would have to give up her job and her involvement in various organisations she had been working with she felt like she was left with little purpose in life.
She started to become involved in research and is now chair of the Alzheimer Society of Ireland's dementia working group.
"To be involved in that and to participate in that has been wonderful," she said. "I realised that life goes on and we can live well in our communities."
Helen pointed out that over the course of the next government, 20,000 people will be diagnosed with an illness there is no cure for. She called on the next government to recognise that people with dementia are there, they want to be active in their communities and, most importantly, they want to stay in their own homes as long as they possibly can.
"It's sad for me to know that yesterday is grey and I don't remember what happened yesterday. Sometimes I have to laugh about it, I have to be positive and to know now that something is happening that is good for the country, that helps."
A leader in the field
Strong investment from the Health Research Board and The Atlantic Philanthropies has made it possible to fund these projects which aim to improve the quality of life for people living with dementia and those caring for them.
Welcoming the launch, Tina Leonard, head of advocacy at the Alzheimer Society of Ireland, said Ireland has the potential to become a leader in this field, with the expected number of people with dementia set to reach 68,000 by the end of the next government's lifetime.
"Ongoing investment is needed to ensure this future research talent is supported and to address the long-term sustainability of the partnerships and centres announced today as we are starting from a low base in terms of investment into dementia research," she added.