THERE WAS A 'substantial increase' in complaints about dentists charging higher prices than those shown on the practice websites in 2016, according to the Dental Complaints Resolution Service (DCRE).
The service dealt with 102 complaints last year, down from 134 in 2015 and 158 in 2014. Now in its fifth year, the DCRS gave a breakdown of the complaints it received in 2016 at the launch of its annual report this week.
The highest number of complaints were about filings (11), while root canals and diagnoses were the subject of 10 complaints each. 'Failure of treatment' accounted for nine complaints as did 'failure to explain treatment costs'.
The Dental Complaints Resolution Service annual report stated:
Complaints regarding non-display of prices in reception areas and dentists charging higher prices than those shown on the practice's website have increased substantially.
Launching the annual report this week, DCRS service facilitator Michael Kilkoyne said the service received a jump in complaints about DIY dentistry – but added that this is not something the DCRS can pursue as the companies involved are not regulated by the Dental Council.
He described one case where a UK customer got in touch after spending around €900 on a straightening kit that was provided by an Irish company. He said the customer was not happy with the results and the company gave "all sorts of excuses".
Around 10 complaints received in 2016 were about at-home teeth-straightening kits and teeth-whitening kits.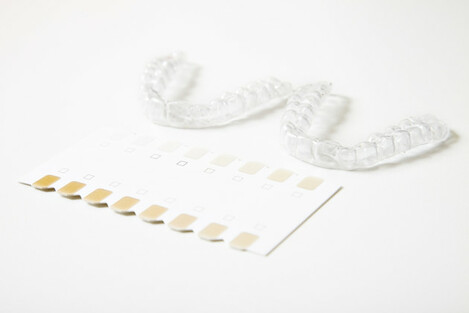 File Photo Source: Anastasiia Kazakova via Shutterstock
The report stated, "There are websites which will send people aligners in the post after they use an at-home 'evaluation kit' and people can fit these themselves. All without the guidance of a dentist."
Treasurer of the Irish Dental Association Dr Eamon Croke said, "You send them off and you don't know who sees it afterwards, you don't know where the assessment is done.
"They do offer dental intervention at some point but it only tends to be if things aren't going right". Kilcoyne added:
If you have a pain in your back you will generally go to the doctor, you won't go to a DIY shop.
In one case the complaint was about a dentist being rude. Kilkoyne said, "His attitude was abrupt, he was ignoring her [his patient] and not answering her back.
The dentist apologised and sent her "more than a few euro back". Kilkoyne added that the dentist "was probably having a bad day" and that the patient said to him afterwards, "I knew my dentist was a nice man."
Getting sorted 
The dental complaints service was contacted 1,235 times last year, with 447 phone calls and 758 emails.
The report states, "Many times there was no follow-up after this initial contact as people were told to try to sort things out directly with their dentist or that there was no basis to the complaint."
Of the 102 complaints accepted from patients, 58 were resolved by the service by the end of the year.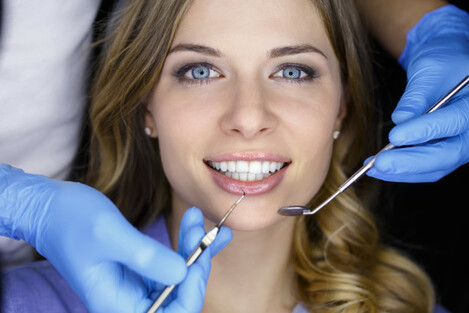 Source: Bezikus via Shutterstock
The most common resolution was fees being refunded (23 cases). Re-treatment worked in 15 cases, nine cases were resolved when dentists agreed to pay for remedial treatment and two were resolved with an apology.
Seven cases didn't proceed further than the complaint as an explanation found there was no substance.
The report for 2016 stated, "The remaining 44 cases have either been resolved since the end of the year or remain unresolved for different reasons."
When asked how long patients have to lodge a complaint after an incident, Kilkoyne said "generally 12 months" but added that it could be longer in some instances.