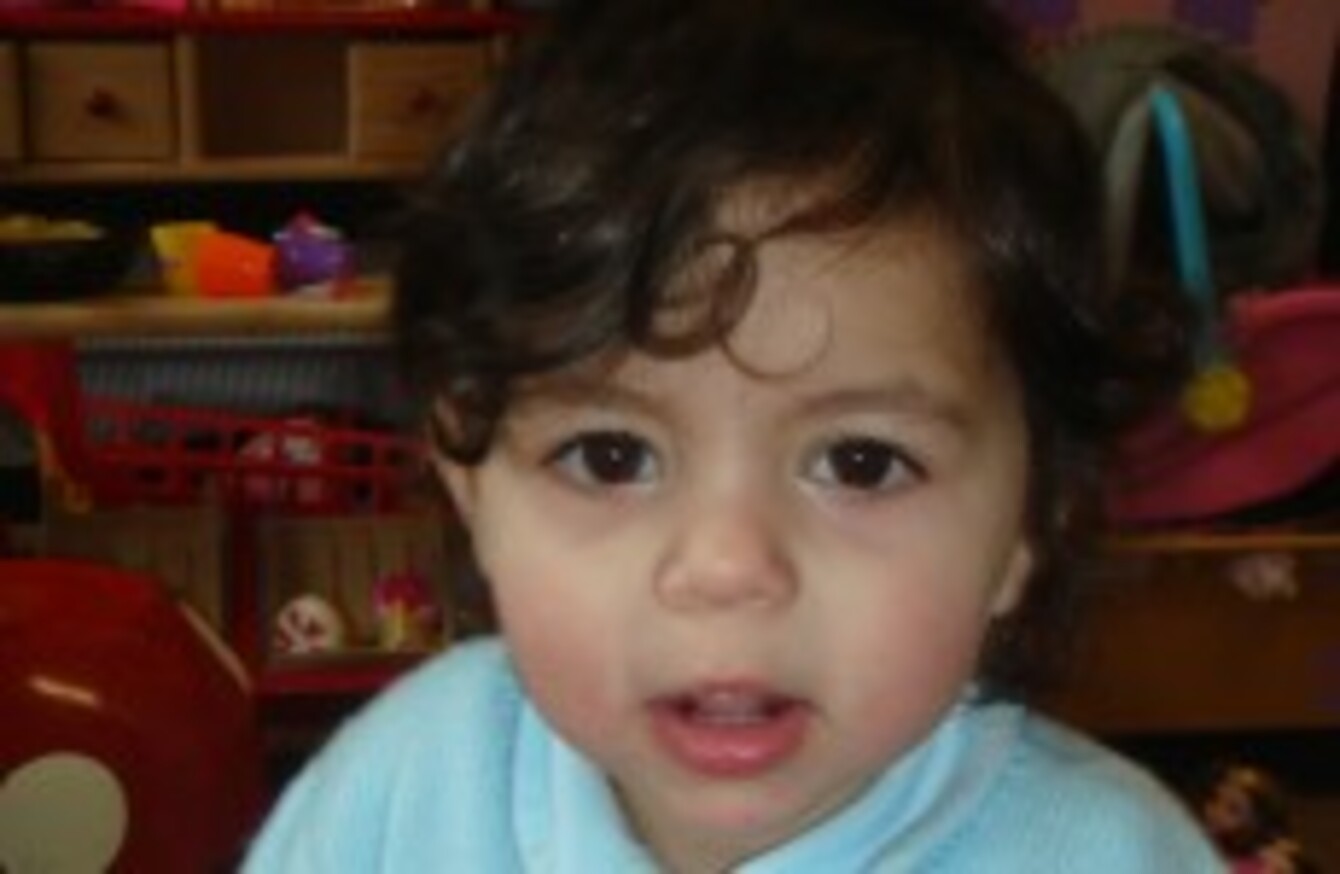 AVA JOYCE WAS born in August 2013 with permanent neonatal diabetes – a rare genetic condition which affects one in 200,000 babies.
She spent the first 11 months of her life in hospital and was on an insulin pump before doctors came up with medication that means she can now live at home with her family.
Ava is now 18 months old and has been living at home in Douglas, Cork for the past 7 month and is growing and developing as she should for her age.
Her mum Maeve told TheJournal.ie that the new medication has meant "getting family life back and giving Ava her life". She added,
Don't get me wrong – Ava has her moments but I don't mind it. She gets away with murder.
'My whole life was diabetes'
Maeve said, "I felt there was something wrong during the pregnancy as I wasn't growing as big as I thought I should be…four days after I gave birth Ava tested positive for diabetes."
Genetic tests confirmed that Ava had neonatal diabetes – however it was a particular type which had never been diagnosed before.
Ava was transferred to the high dependency unit in the children's ward at Cork University Hospital for one-on-one intensive nursing care to stabilise her condition.
Speaking about how she dealt with Ava's condition at the start Maeve said, "I suppose you just kind of go on autopilot.
I didn't realise there was so much to diabetes but soon my whole life was about diabetes. I was even dreaming about it.
Ava was put on an insulin pump in October 2013 which allowed her to go home for hours at a time and some nights.
Dr Susan O'Connell, Consultant Paediatric Endocrinologist, said that Ava was the smallest and youngest child by far to go on a pump which brought numerous practical challenges.
She was so small her blood sugar had to be checked every two hours in case it went dangerously high or low.
Maeve said that she was nervous the first time she used the pump in the hospital infront of everyone but that she quickly got used to it:
"Ava came home firstly for afternoons so that I got used to checking the pump and then gradually for a few nights a week.
"The HSE's Community Services team provided some home nursing care at night that provided a reprieve from the two-hourly wake up call to check the pump which was invaluable."
Breakthrough 
Dr O'Connell and her colleagues – with the assistance of colleagues in Exeter and Oxford University Hospital – eventually came up with the winning formulation for Ava in May 2014.
#Open journalism No news is bad news Support The Journal

Your contributions will help us continue to deliver the stories that are important to you

Support us now
She was admitted for the last time that month and she was taken off the pump for the final time and discharged from hospital permanently two months later.
She now just takes an oral medication three times a day and her diabetes is completely under control.
According to Dr O'Connell, "This was an example of personalised medicine, where knowing the underlying genetic problem can guide the specific treatment.
Ava is thriving and reaching all her development milestones like any other child of the same age, which shows that rare disease are challenging but can be managed.
Maeve said, "The entire team treating Ava made huge efforts with her care and other staff including portering and housekeeping would ask about her on a daily basis.
"She now loves an audience. I guess she was so used to people telling her how gorgeous she was – she got used to it.
Cork University Hospital saved her life, she is thriving thanks to the staff for finding the right combination and to Susan's continuous research on it.
"Looking back I can't believe all we had to do, her food even had to be weighed – but you do it because it's your child."
"She's perfect apart from having diabetes- before this it was all about the diabetes."