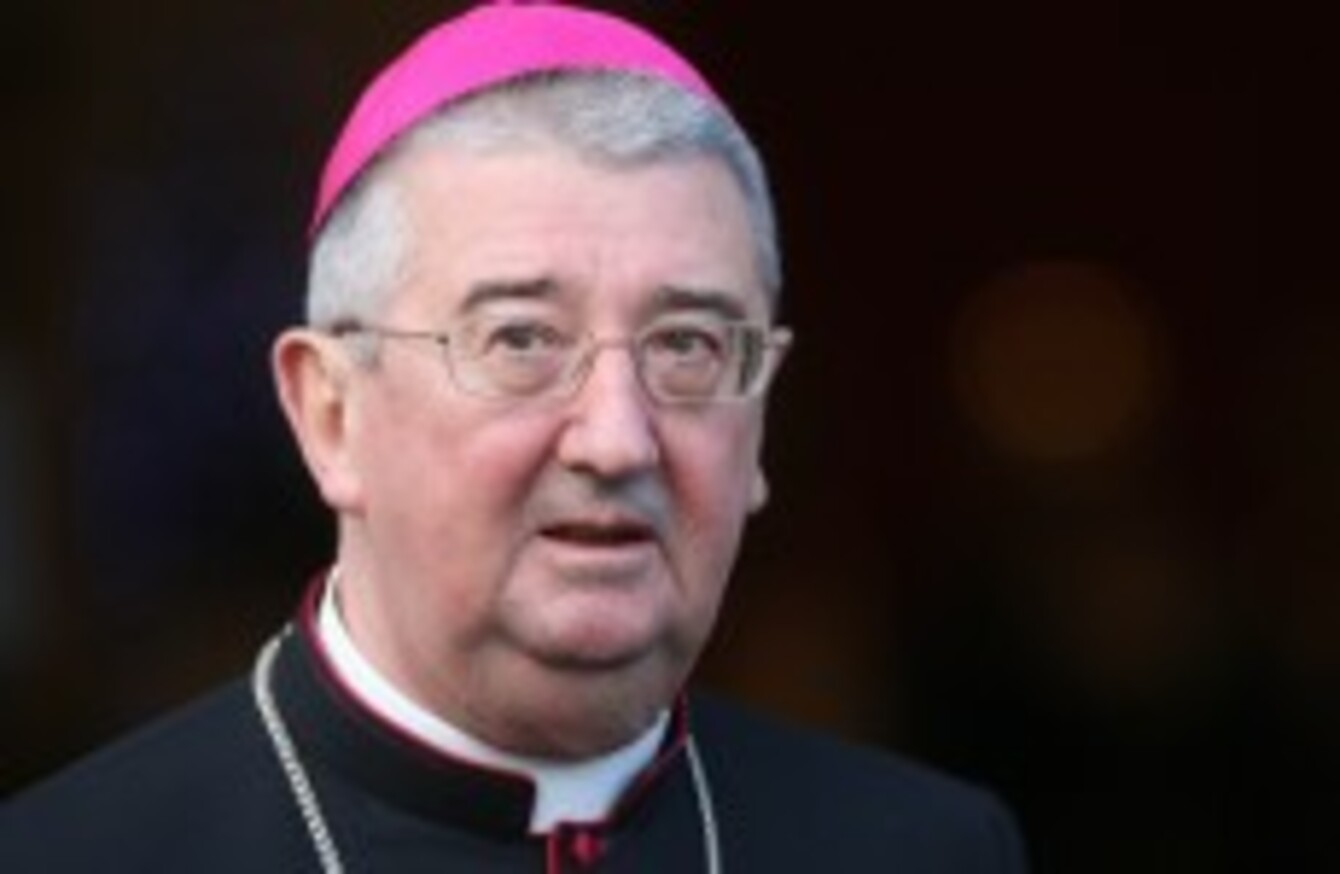 Archbishop Diarmuid Martin.
Image: Niall Carson/PA
Archbishop Diarmuid Martin.
Image: Niall Carson/PA
ARCHBISHOP OF DUBLIN, Diarmuid Martin, has said there is a danger that if gay and lesbian couples are allowed to marry, the originality of the institution will be lost.
In an interview for RTÉ's This Week programme, Martin said he believed debates on issues like this should be carried out "in a mature way in which people can freely express their views", while at the same time, not offending others.
Martin said the Church's teaching as always been that "there is something special about the relationship between a man and a woman".
"There is something about the complimentarity of the sexes which is God-given," he continued.
There is a danger that marriage then loses its originality and the thing that's special to marriage.
He claimed "there are ways in which gay people can celebrate their togetherness" without getting married.
Homophobia
Commenting on the recent debate around the meaning of the term 'homophobic', Martin said that it is for the person who is offended to "define what offended is".
"Anyone who grew up in Ireland would have told jokes that were pointed at the gay community, at Travellers – it is part of the culture we grew up in, but we have to grow out of it."
The Archbishop acknowledged that the teaching of the Catholic Church "could be used by some people in a homophobic way". However he said people must be careful to avoid this while also ensuring that the Church is not "demonised".