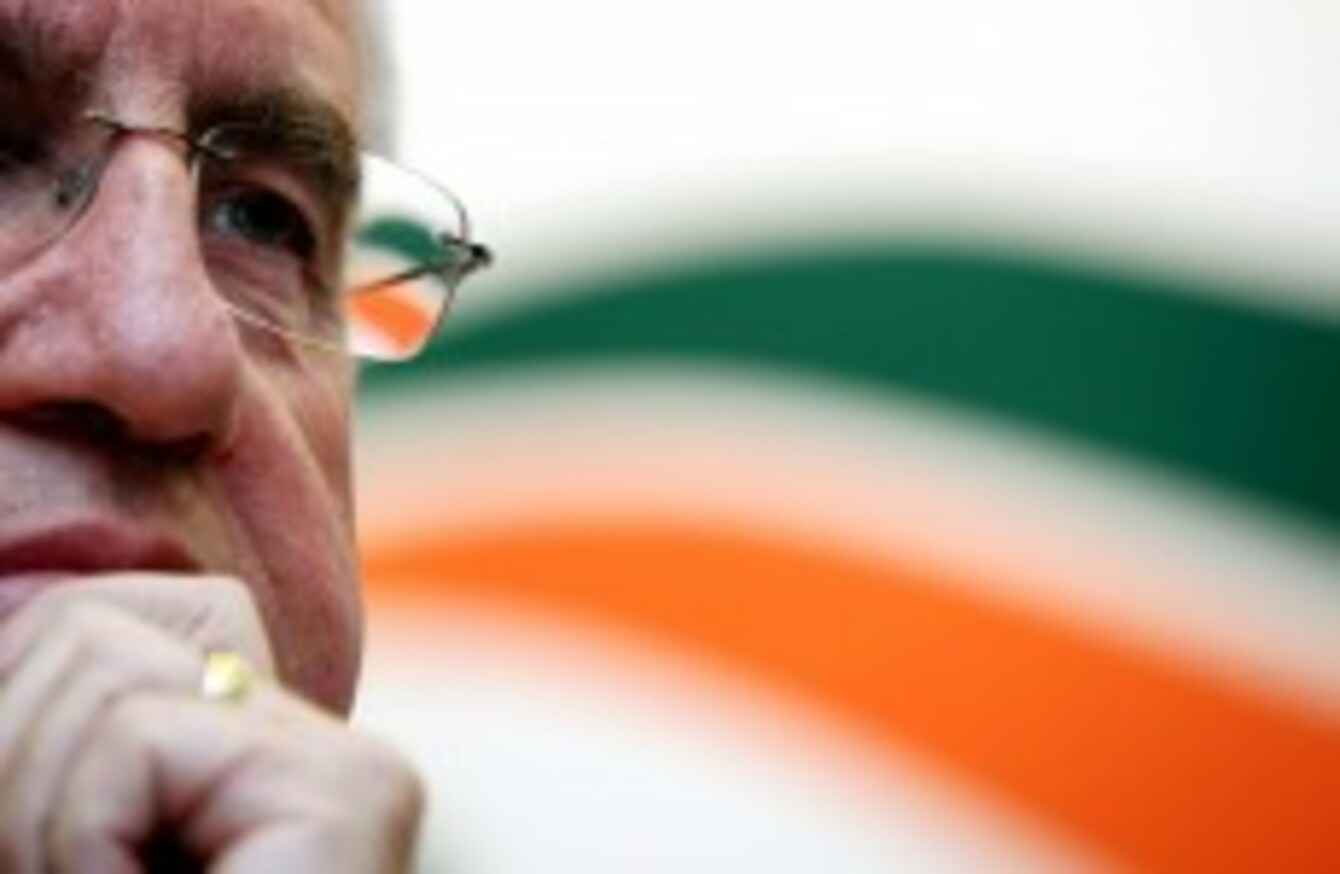 Image: Julien Behal/PA Archive
Image: Julien Behal/PA Archive
Updated, 14.20 with image of Wicklow ballot paper
OUTGOING JUNIOR MINISTER Dick Roche has insisted he is correct to seek a full recount of the votes cast in Wicklow – saying there are "hundreds" of ballot papers that should now be subject to scrutiny.
Roche, the outgoing junior minister for European affairs, told RTÉ's News at One that the size of the ballot paper in Wicklow – where there were 24 candidates running for five seats – meant the ballot paper was unusually laid out in two parallel columns, thus causing some voters to mistake the two as independent lists.
With other individual errors on ballot papers, there was a significant pile of ballot papers which required scrutiny, with legal teams for the remaining candidates on their way to the count centre.
A full recount – as requested by Roche, who has been eliminated on the 13th count by three votes – has not yet been granted, although a recheck of that 13th count is still ongoing as the questionable ballot papers are checked.
"First and foremost I believe not only does every vote count, but every vote has been counted properly," Roche said.
"There are a lot of errors here… it's no fault of the staff here, they've done a good job very carefully," he added, adding: "With this massive ballot paper, there are an awful lot of marked votes here."
Roche said it was vitally important to clarify which of the two surviving Fianna Fáil candidates – either himself or Pat Fitzgerald – was to proceed, because tally analysis indicated that Roche would benefit from more of Fitzgerald's transfers than the other way around.
#Open journalism No news is bad news Support The Journal

Your contributions will help us continue to deliver the stories that are important to you

Support us now
With the possible Fianna Fáil preferences of Joe Behan, who would be next eliminated, and locally-oriented transfers from Labour's Tom Fortune thereafter, Roche contended he could still maintain the Dáil seat he has held since 1997, and from 1987 to 1992.
A full recount seems on the cards in Wicklow now, however, with a number of candidates apparently seeking legal guidance on the legitimacy or otherwise of a significant number of potentially spoiled ballots.
Update: Reader Eamon Harbison has sent us a photograph of a Wicklow ballot – which helps to explain why so many papers could have been spoilt. Note the two parallel lists, the thick black barrier between the two lists, and the number of empty boxes where party logos would appear – which could have been used to indicate voting preference.