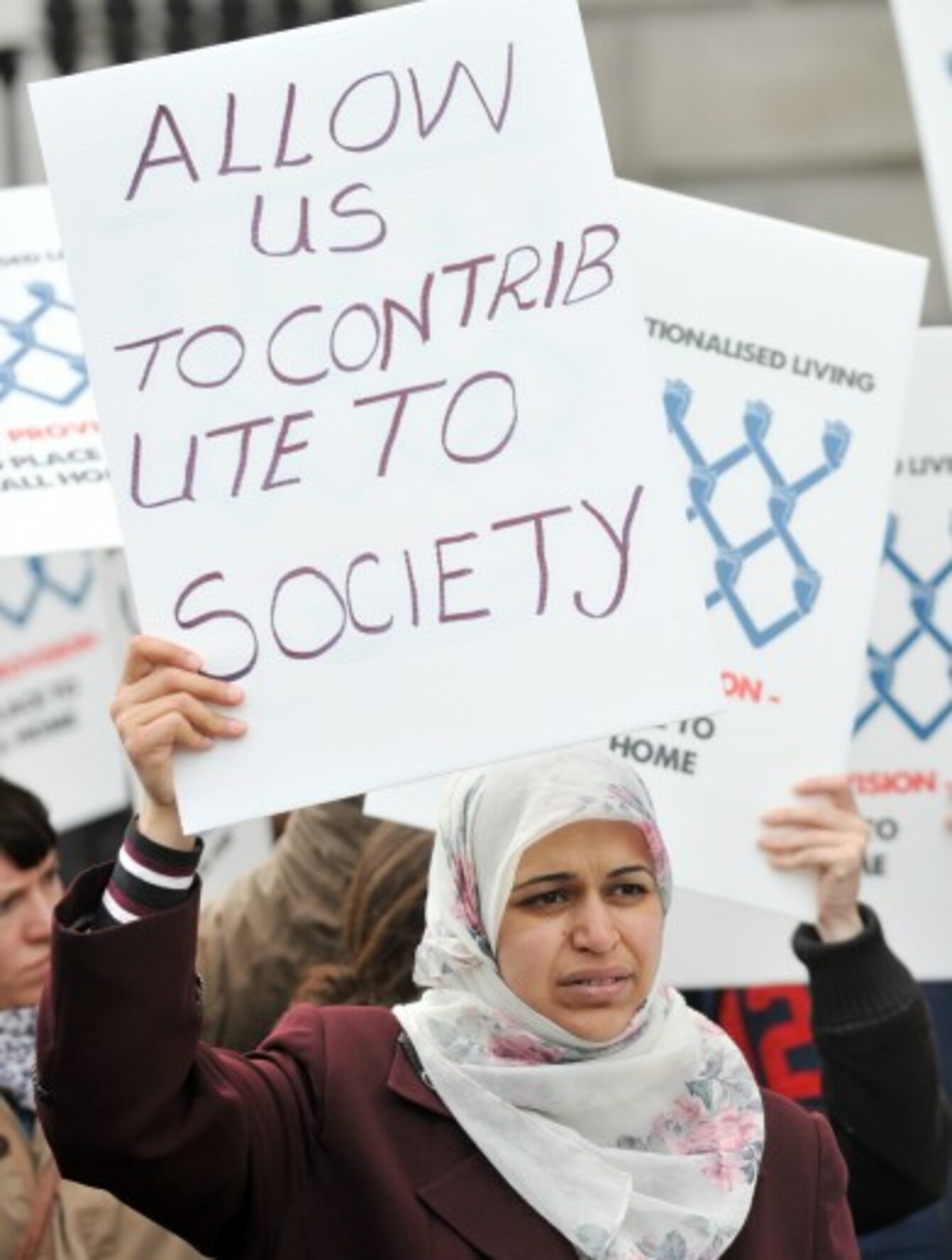 Image: Laura Hutton/Photocall Ireland
Image: Laura Hutton/Photocall Ireland
LEGISLATION IS IMMINENT to shorten the amount of time asylum seekers will have to spend in Direct Provision.
The proposed laws were revealed by the Minister of Justice to the Irish Times today.
Frances Fitzgerald told the newspaper that if applicants co-operate, they could have decisions within weeks – but definitely within six months.
A spokesperson for the Department of Justice told TheJournal.ie that the heads of the bill will be set before Cabinet within a matter of weeks.
He said that a huge amount of work has been done in the past few weeks on the issue of Direct Provision, including the establishment of a working group to review the situation and a round table discussion with NGOs and other stakeholders which took place on Thursday.
It is hoped the legislation to allow for the single application procedure will be enacted by next spring.
There are currently more than 4,000 people residing in direct provision reception centres across the country. Many have been living in what is supposed to be temporary accommodation for a number of years.
In recent weeks, protests have been held in five different centres because of sub-standard living conditions.
Nasc – the Irish Immigrants Rights Centre says there is a "growing tide of support for people living in these conditions, which gives those people more confidence to speak out".
Yesterday, residents at the Ashbourne House Hotel in Cork began their first protest, following movements in Foynes, Portlaoise, Athlone and the Kinsale Road, also in Cork.
"There are so many more people aware than there ever was before. Now people are speaking out more, because they have, honestly, just reached the brink having been so long in the system," said, Jennifer DeWan from NASC, adding that in the past, residents of the centres were afraid to speak out because they feared it would impact on their application if they were seen to be complaining.