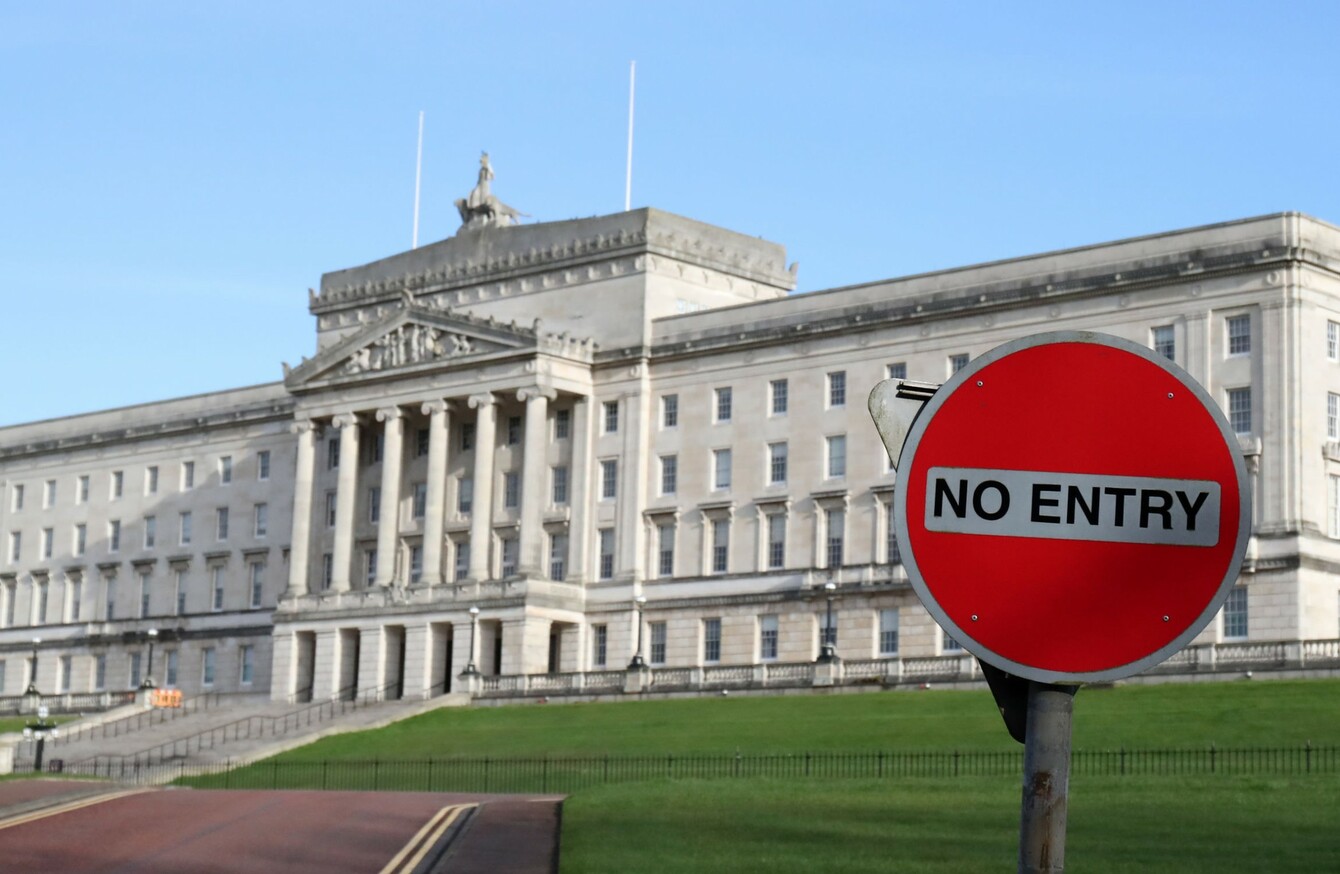 Image: Niall Carson/PA
Image: Niall Carson/PA
THE 4PM DEADLINE for the DUP and Sinn Féin to come to an agreement and form a Government has passed and the North will now go back to direct rule from Westminster unless a deal is done in the coming days.
Secretary of State for Northern Ireland James Brokenshire said this afternoon that he was "extremely disappointed" that the two parties could not come to an agreement.
He said that progress had been made by the DUP and Sinn Féin in relation to finances and certain policy issues. However, he cited divides over culture and identity as the main stumbling blocks holding up a return to devolved power-sharing.
Foreign Affairs Minister Charlie Flanagan shared his UK counterpart's frustrations and said he "deeply regrets that it has not proven possible for the political parties in Northern Ireland to reach agreement on the establishment of a power-sharing executive".
He said: "The Irish Government is fully committed to ensuring that its principles and provisions are fully respected. In this regard, we will be consulting very closely with the British government in the days and weeks ahead and I will remain in close touch with the Secretary of State."
Brokenshire confirmed to reporters this afternoon that Section 59 of the Northern Ireland Act will apply if there is no formal agreement in place by Wednesday. This would see senior civil servants in Westminster take charge of the North's chequebook for the first time since 2007.
"There will be widespread dismay amongst people in Northern Ireland. Over the past three weeks, we have been engaged in extensive talks and progress has been made. These included work to set a budget and a programme for government. We've also made further moves forward on agreeing a way to provide better support to victims and survivors of the Troubles," Brokenshire said.
In addition, there was progress made about Northern Ireland and the decision to leave the EU as Article 50 is triggered on Wednesday. Yet, it is also clear that there remains significant gaps between the parties.
There was speculation that the DUp declined to show up to crunch talks on Sunday due to strict religious views within the party about working on a Sunday (the party has its roots in Ian Paisley's Free Presbyterian Church). In her statement, Foster indicated her party's mind had been made up after Saturday's proceedings went badly.
Sinn Féin finished with 27 seats in the wake of this month's election, which arose after the party called time on the last power-sharing arrangement due to Foster's stance on the 'cash for ash' controversy.
The DUP remain the largest party – but only just –  with 28 seats. The SDLP have 12 seats, the UUP 10 and the Alliance eight. The remaining five seats are divided between the Greens (2), smaller parties and independents.