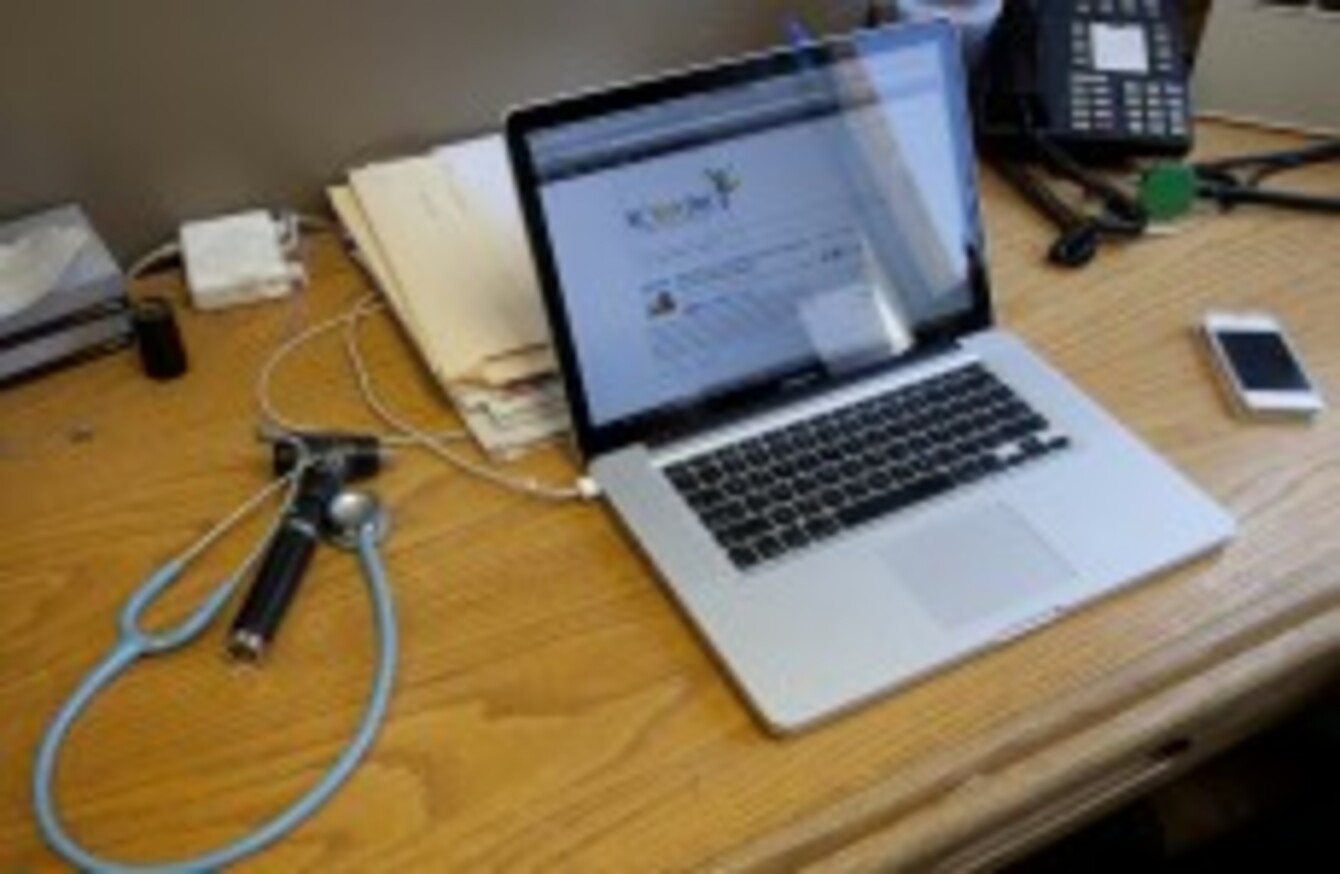 Image: Orlin Wagner/AP/Press Association Images
Image: Orlin Wagner/AP/Press Association Images
DOCTORS IN IRELAND have been issued with a new set of guidelines for using social media, advising on the "digital legacy" left on the internet.
In its recently-published position paper on Social Media, the Irish Medical Organisation reminds its members that an online environment is still a "public arena" and warned about the "unintended consequences" when the private "suddenly becomes public".
It told doctors and students to "always be mindful" about the content they generate as it can reach a public domain "regardless of intention".
The representative body said the guidance asked doctors to remain fully aware of both the positive and negative implications of their online actions.
"Doctors and medical students can certainly enjoy using social media and other interactive applications in both their professional and personal lives; however this guidance aims to promote consciousness about possible conflicting situations and considerations to professionalism in their interaction with such platforms."
A sensible approach is encouraged across the document, with the "obvious benefits" of social media and interactive online applications such as medical education, professional networking, patient resources and personal development, noted.
The publication asks doctors to check security settings and "always take a conservative approach".
The group recognised the heightened difficulties for doctors in more rural areas, where there is a crossover between the social and the professional.
In this case: " You should treat your interactions online no differently than what you do in the physical world, with the same considerations to professionalism."
Confidentiality
Doctor patient confidentiality extends to social media and the Internet so normal consent procedures apply.
The document states that while this is "a given" for many doctors, a number of situations have occurred across the world that have demonstrated a breach of the relationship through social media.
It advises doctors to avoid adding or accepting patients and/or their relatives into social networks. The paper also asks members to not post content regarding patients.
"Even if they, their case, symptoms etc have been anonymised, there is still the chance of identification. No content on social networking sites should ever reference patients or their specific case.
If you are posting content for the specific purpose of medical education or for purposes related to the care of a patient, careful consideration about the case, the patient and the accessibility of the information you are posting should be thoroughly contemplated before proceeding with action. While there may be legitimate instances to present a particular case (e.g. a closed discussion forum on a particular disease grouping), if any content you post that leads to the identification of the patient without their consent it may be considered to be a breach of confidentiality.
The guidance reminds doctors and students of the footprint they are leaving across the web.
"Anything that has once been typed or posted and immortalized on the internet can always resurface," it explains. "While journal articles, medical blogs and medical education platforms may be positive contribution to the advancement of the profession, there may be images or personal views that could surface at any time and could have serious implications for your professional career, particularly for future employers."
Doctors were also asked to go directly to a colleague if they are concerned about their professional conduct, particularly if they believe the person in question is "unaware" of the public nature of a post.
Other key guidance included:
Defamation can extend to the internet; remember casual conversations or posts online involving a colleague or patient could be damaging to both yourself and the person involved;
You should always consider the potential professional implications of the content that you post. Remember that regardless of intention, social networks and interactive online applications are made for sharing information;
Give serious consideration to how you present content online, particularly if you are discussing professional matters online but in a public context (eg producing or commenting on online articles, blogs, or professional pieces). This is particularly pertinent when online written content cannot be attributed with inflection or vocal tone.