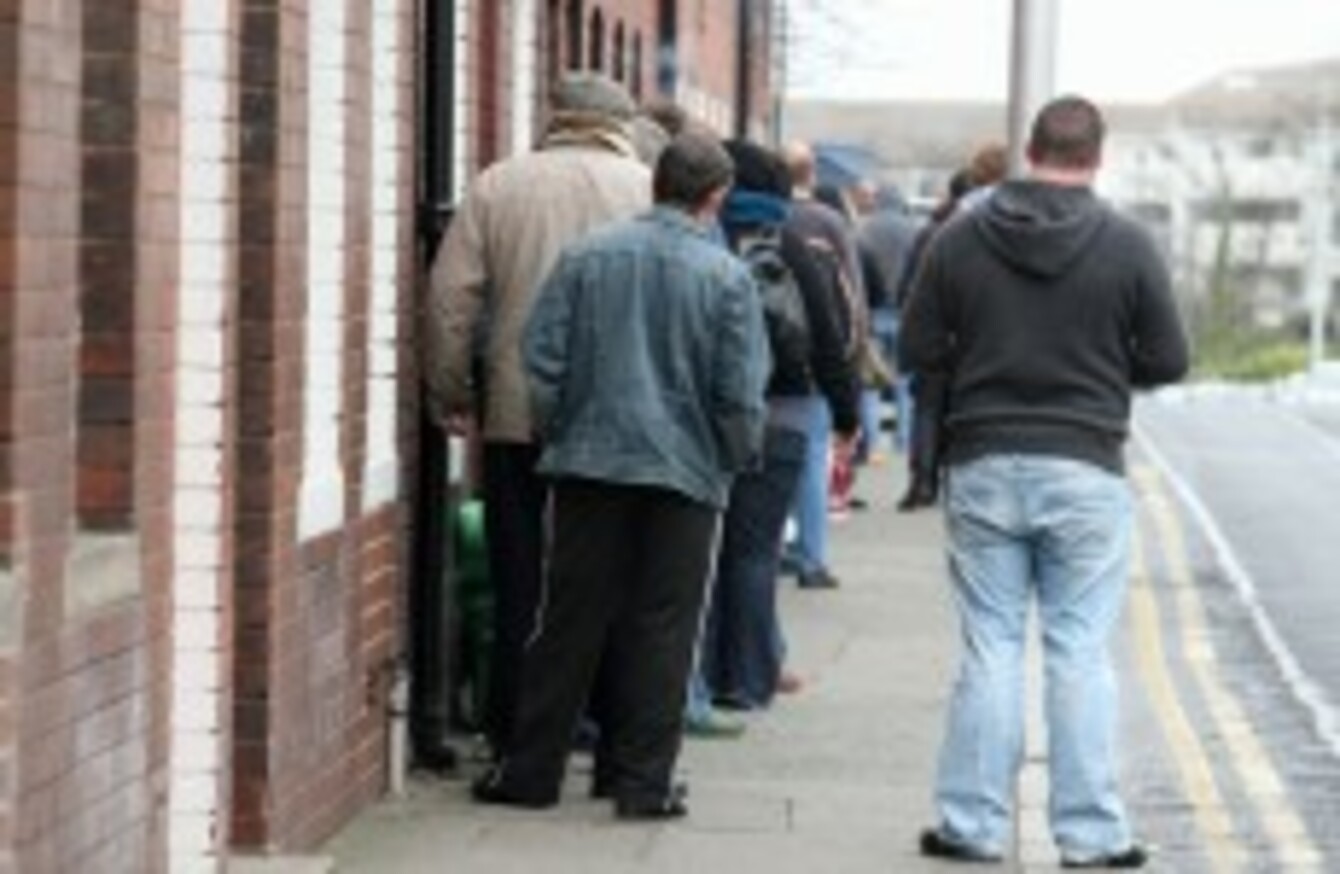 People queue at a social welfare office in Dun Laoghaire
Image: Photocall Ireland
People queue at a social welfare office in Dun Laoghaire
Image: Photocall Ireland
BETWEEN TEN AND 20 per cent of people would be better off financially on the dole than if they found work, according to new findings released by the ESRI.
The economic think-tank yesterday published a 'note' revising the findings of a controversial working paper prepared by Richard Tol and two other researchers.
Tol's paper had suggested that 44 per cent of adults with children would be better off on the dole, because of the high costs associated with working. It was withdrawn by the ESRI which said there were serious issues with its methods.
The methodology in Tol's original paper is heavily criticised in the ESRI's latest release, prepared by Seamus McGuinness and Peter O'Connell.
The researchers said they found "inconsistencies" in the paper's analysis, with some expenditure measured per household while income was measured per individual. McGuinness and O'Connell also said some of the original paper's methodology is "not appropriate" as it is based on "unrealistic assumptions".
The final conclusions were thus "unreliable", the new note says.
However, the revised findings still suggest that a significant proportion of adults would be better off on benefits than finding work. The note says that nine per cent of adults who did not need to pay for childcare would be better off on the dole, with the figure rising to 19 per cent for those with one child under five.
Responding to the new findings, Richard Tol yesterday appeared to endorse the new findings, saying they were made with "superior data":
He added that he had "repeatedly asked" for collaboration from other parts of the ESRI on the original paper.
Richard Tol left the ESRI in a public spat earlier this year, saying that the think tank was "muffled" in its criticisms of Government policy.