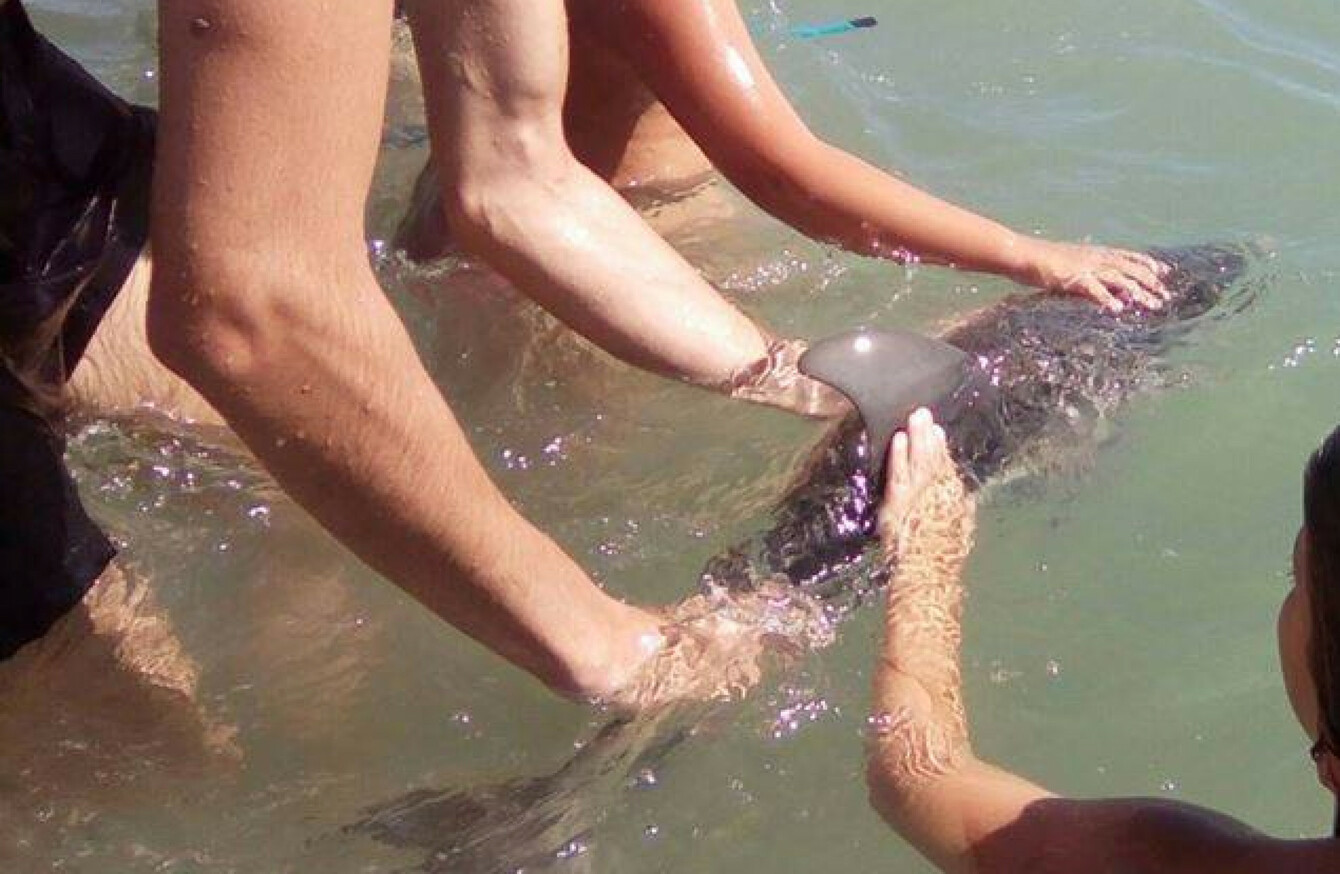 Image: Equinac via Facebook
Image: Equinac via Facebook
A BABY DOLPHIN died in southern Spain after it was surrounded by tourists who wanted to take photos with it and touch it, a local wildlife organisation said.
Equinac – a local wildlife rescue NGO based in the area – said that the animal had either become sick or separated from its mother when it swam close to bathers at Mojácar, Almeira in the south of Spain.
In a Facebook post, the group said that it was then surrounded by people "who wanted to photograph and touch it".
When first responders from Equinac arrived on the scene, they said that the animal was already dead.
They said that dolphins are very susceptible to stress and that touching and taking pictures of them "causes them a very strong shock that accelerates, to a large extent, a failure, which is what finally happened".
Equinac said that cetaceans are "highly protected" animals.
"To disturb them, to harm them and to manipulate them is prohibited by law, and we always ask for respect and consideration," the organisation said.