HE'S BEEN CALLED many things, but a feminist isn't a word that's usually used to describe Donald Trump.
But his daughter Ivanka Trump has described her dad as just that, saying:
My father is a feminist. He's a big reason I am the woman I am today.
She made the comments in an interview with Chrissy Iley in today's Sunday Times Magazine.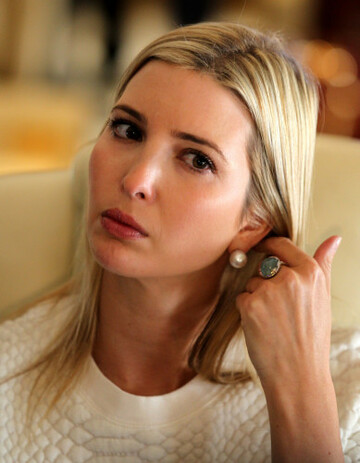 Source: PA Wire/Press Association Images
Ivanka, Donald's daughter with his ex-wife Ivana, is 34 and works on her father's presidential campaign. She is also executive vice president of development and acquisition at the Trump Organisation (alongside her two brothers).
Ivanka said she is a feminist who "100% [believes] in gender equality", and that her father:
…always told me and showed me that I could do anything I set my mind to if I married vision and passion with work ethic.
She said her father has "lived" gender equality.
Recent polls showed that Donald Trump's Democrat opponent, Hillary Clinton, had taken the lead in the US presidential race.
The surveys came after a difficult month for Trump, who recently fired his campaign manager and faced criticism for poor campaign organisation.