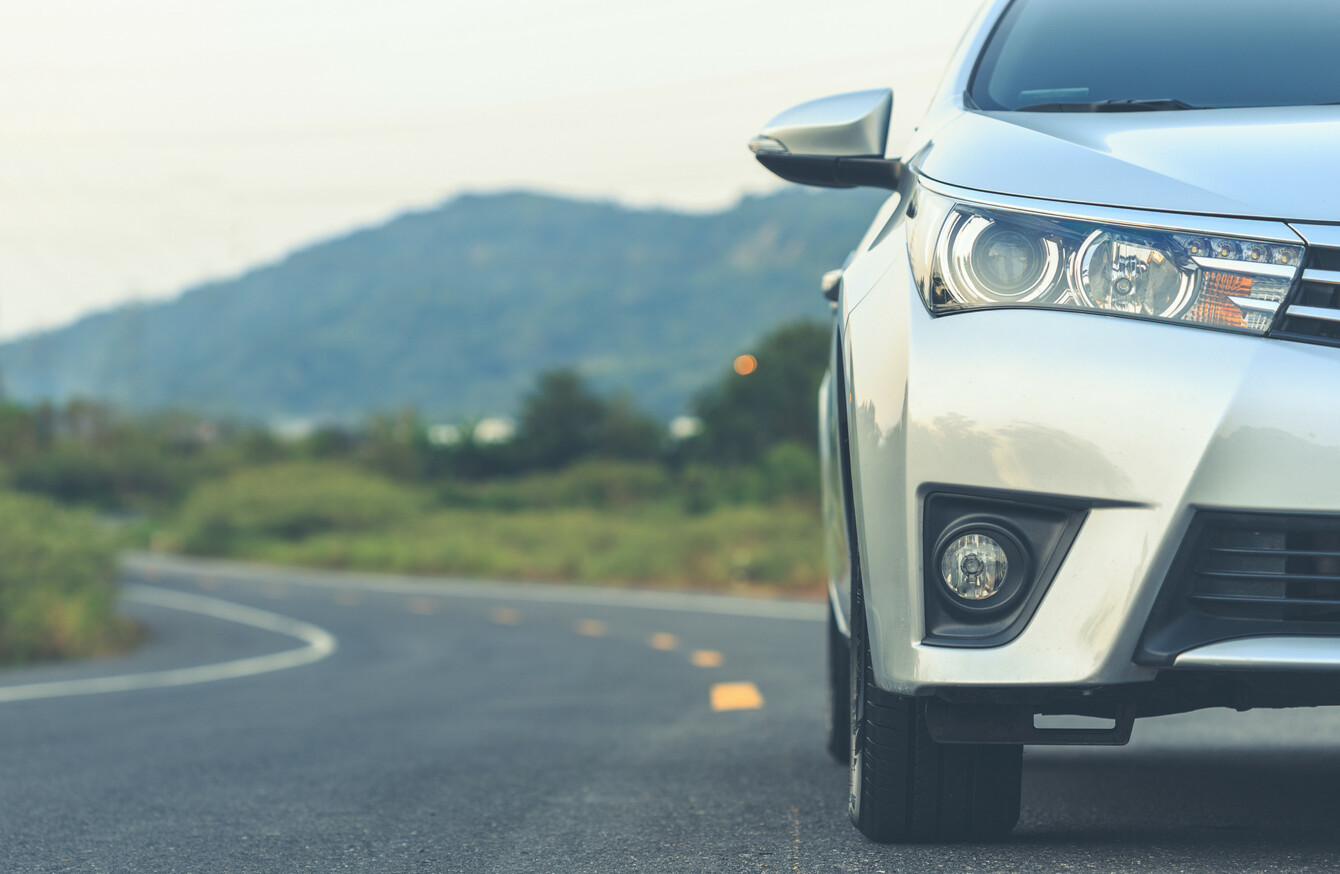 Image: Piyawat Nandeenopparit
Image: Piyawat Nandeenopparit
ANYONE BUYING A USED car this year can expect to see higher than expected price tags, but it's good news for anyone planning to sell on their current set of wheels, according to the DoneDeal Motor Report and Car Price Index for the third quarter of 2021.
Demand for cars is high but supply is alarmingly low, thanks to the perfect storm created by Brexit and the Covid-19 pandemic. Factors like depreciation and increased mileage will still technically make cars cheaper, but the high demand/low supply dilemma drives up inflation and eclipses that negative effect.
Prices have risen dramatically since February 2020 and are likely to continue rising, according to Dr Tom Gillespie, an environmental economist at NUIG and a key author of the report:
"Used car prices are now nearly 50 per cent higher than they were just before the onset of the pandemic… The market is in a truly unique period. Price inflation is on an unprecedented upward trajectory and showing no signs of slowing down".
To develop the Car Price Index, Gillespie analysed DoneDeal's wealth of car data, based on over 5m listings between 2011 and 2021. Nine out of ten cars advertised online by Irish dealerships are listed on the site, putting DoneDeal in a unique position to examine the market and identify buying and selling trends.
Unprecedented inflation
As well as an overall rise in prices since last year, the last three months have been particularly significant, according to the report. In this period, the average amount paid for a used car has increased by 10.6% – the largest quarterly price inflation for used cars since DoneDeal began collecting data in 2011.
Based on registration figures from SIMI (Society of the Irish Motor Industry) and current trends, around 180,000 extra cars will come to the market in 2021. But Gillespie notes that an additional 110,000 extra cars would be needed on top of that to bring prices back to 'normal' levels.
A long wait for car parts – and new cars
The Covid-19 pandemic entirely shut down car manufacturing, for months in some cases, as workforces went into lockdown. Now that production has returned, manufacturers are desperately trying to catch up with demand.
One particularly problematic issue for car manufacturers since production has resumed post-pandemic is access to vital car parts. Many manufacturers use a 'just in time' production process, which – while usually highly efficient – contributed to the problem.
When car companies ceased production during the early stages of the pandemic, they stopped placing orders for parts, most notably the tiny semiconductors needed to run many of the higher level convenience and safety features in new cars.
Semiconductors aren't just a vital component of cars – they're also used widely in consumer electronics. So with no business coming in from car companies, semiconductor manufacturers took their business elsewhere. Now, car makers are trying to regain their 'preferred customer' status, but they are at the back of the queue. Supply issues should start normalising by the middle of next year.
Imports back on the table?
There are some other opportunities to increase supply before then. As outlined in the report, Japanese used car imports are up 65%, from 3,243 in 2019 to 6,068 so far this year.
And although the UK import market has slowed to a trickle thanks to Brexit – just over 40,000 imports so far in 2021, compared to 108,083 in 2019 – the rise in car prices here might stand to put UK purchases back on the table as an attractive idea. Yes, even despite the high cost of importation and the Sterling exchange rate.
Price hike or not, people are still making plans to purchase, and the market looks good for used car owners whose vehicles are appreciating, not depreciating in value, at least for now.
Of the 1,400 respondents in the report's Motor Survey, 60% said they intended to buy a car this year. And buyers are willing to spend, too – the majority (60%) of respondents intended to pay €15,000 or more.
As we emerge from the pandemic, it is clear that demand for new and used cars has not diminished. Motorists are reluctant to return or switch to public transport as the car offers a more controllable space, but as the report shows, those motorists can expect to pay a premium if they're buying this year or next.
Want to buy a new or used car with confidence? DoneDeal hosts the widest selection of cars for sale in Ireland, with over 60,000 on sale today. The vast majority of those cars are from over 1,000 trusted local car dealerships that offer certainty in your purchase through warranties and history checks.
To check out DoneDeal's range of cars from all of Ireland's trusted car dealerships, see here.