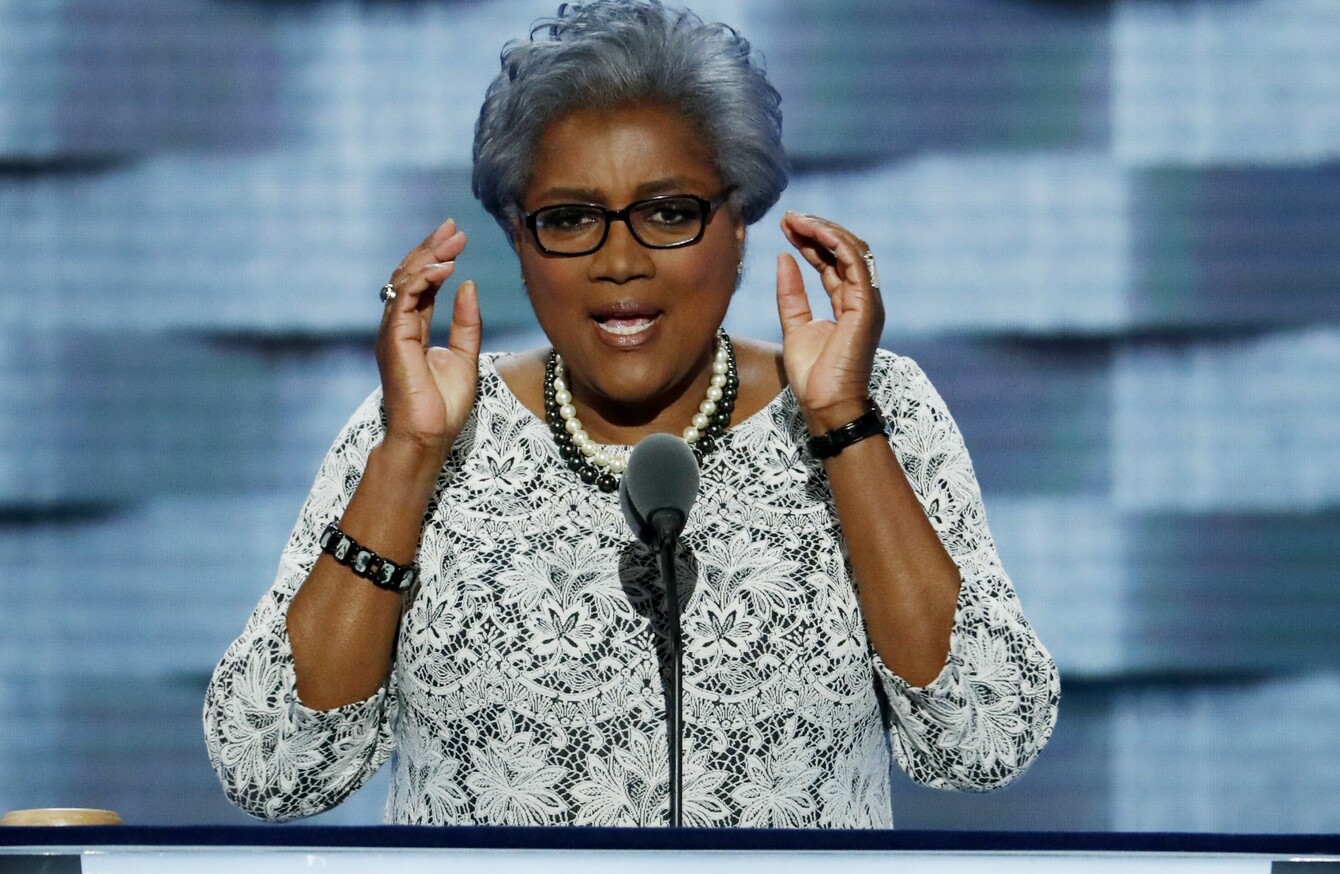 Donna Brazile
Image: J. Scott Applewhite
Donna Brazile
Image: J. Scott Applewhite
CNN SAYS IT has parted ways with Democratic strategist Donna Brazile after hacked emails released by WikiLeaks showed that she shared questions with Hillary Clinton's campaign ahead of events sponsored by the network.
Brazile, who has long worked as an analyst for the news channel, had been on leave since agreeing in July to serve as acting chairwoman of the Democratic National Committee. But the network announced she had resigned.
WikiLeaks yesterday revealed she sent an email to top Clinton aides on the eve of a primary debate with Bernie Sanders hosted by CNN in the Michigan city of Flint, which is facing a crisis over elevated lead levels in its water.
"One of the questions directed to HRC tomorrow is from a woman with a rash," Brazile told Clinton campaign chairman John Podesta and communications director Jennifer Palmieri in the email.
"Her family has lead poison and she will ask what, if anything, will Hillary do as president to help the ppl (people) of Flint," Brazile said.
During the debate the next day, Clinton was indeed addressed by a women who said her family had skin problems, although the woman's question was markedly different.
Question
In a message dated 12 March, one day ahead of a CNN town hall, Brazile told Palmieri that "from time to time I get the questions in advance," promising to send more in the future.
In the same message, she seemed to suggest Clinton would be asked a question about the death penalty.
CNN said it was "completely uncomfortable with what we have learned about her interactions with the Clinton campaign while she was a CNN contributor."
It also said that it "never gave Brazile access to any questions, prep material, attendee list, background information or meetings in advance of a town hall or debate."
On Twitter, Brazile said she was honoured "to be a Democratic Strategist and commentator on the network".
For weeks, Republican presidential candidate Donald Trump has accused his rival of having had an unfair advantage over Sanders, including advanced knowledge of debate questions.
Until now, those accusations had been largely unsubstantiated.
Brazile's messages were made public by WikiLeaks following a hack of Podesta's emails. The Democratic Party has yet to confirm or deny their authenticity.