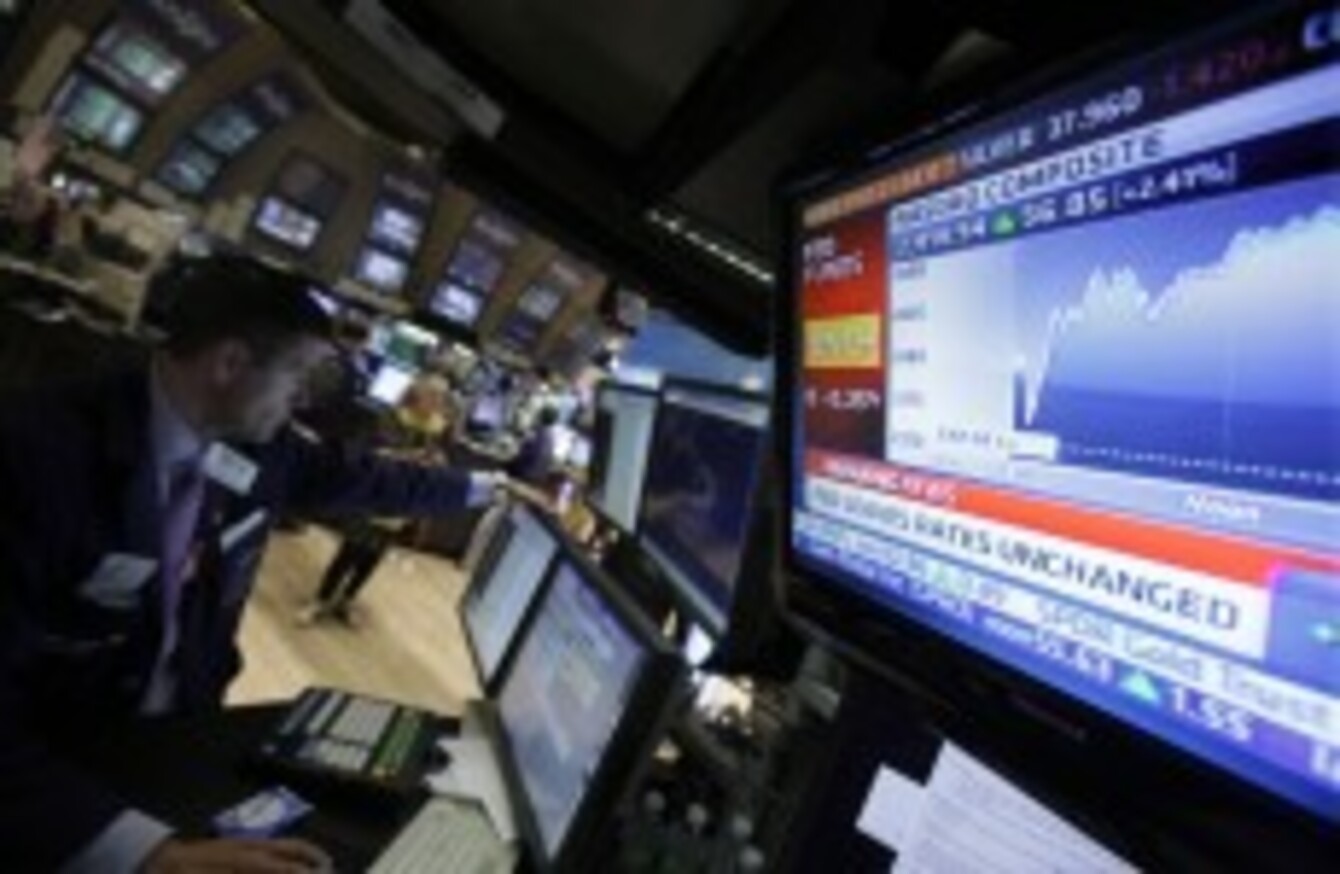 A television screen at the post of specialist Stephen Ruiz, left, displays the decision of the Federal Reserve, on the floor of the New York Stock Exchange
Image: AP Photo/Richard Drew
A television screen at the post of specialist Stephen Ruiz, left, displays the decision of the Federal Reserve, on the floor of the New York Stock Exchange
Image: AP Photo/Richard Drew
US STOCKS ROSE at the close of trading today after the Federal Reserve said it has discussed policy moves it can make to spur the economy.
The Fed also said that growth has been slower than expected, reports the Wall Street Journal.
Stocks rallied in the last hour of trading. They had fallen after the Fed made its statement, which included a pledge to keep interest rates at their record low until at least the middle of 2013.
The Dow Jones closed up almost 430 points  (3.98 per cent) after a serious plunge yesterday. The Dow had dropped 634 points yesterday on the first day of trading since the Standard and Poor's cut the US credit rating.
The S&P 500 is up 53, or 4.7 percent , to 1,172.53. The Nasdaq is up 124, or 5.3 percent, to 2,482.52
Earlier in Europe the ISEQ index in Dublin closed 3 per cent up, while London's FTSE 100 closed 1.9 per cent up on 5,165.
The Paris markets gained 1.6 per cent, but Frankfurt's DAX index feel a further 0.1 per cent.
-Additional reporting by AP