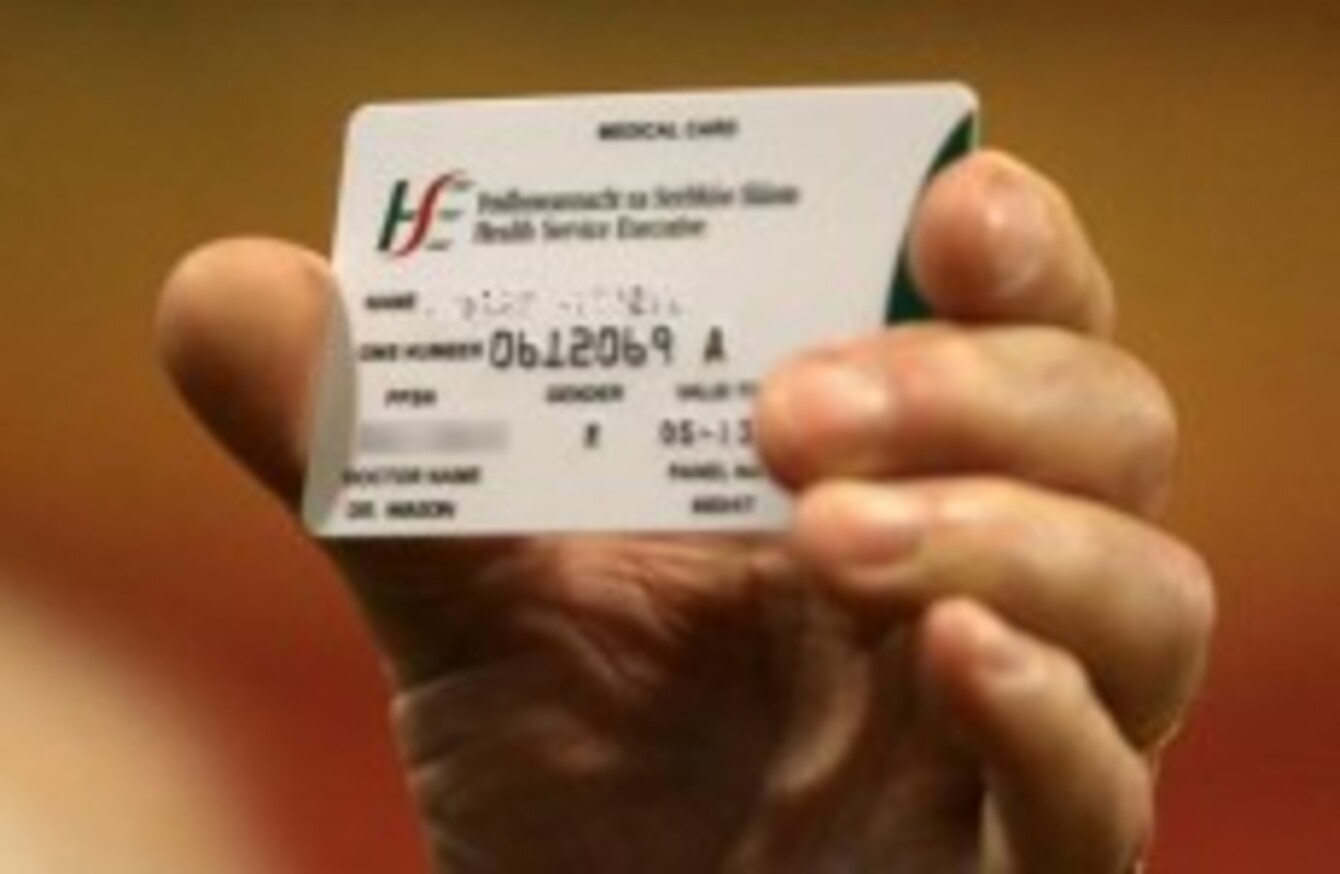 Image: Niall Carson/PA Wire
Image: Niall Carson/PA Wire
THE MOTHER OF a medically fragile six-year-old has said that she shouldn't have to beg for her daughter's medical treatment.
Caroline Foy's daughter Lily was born with Down syndrome, but has suffered a number of medical problems since then.
"At 11 days, Lily was diagnosed with a cardiac condition. She was in and out of Crumlin Children's Hospital for months and eventually had an operation in the December, five months after she was born.
She was in Crumlin for five weeks, but had sleep apnoea and came home on oxygen tanks.
"She was then put on feeding tubes and has been on them since 9 months. After the cardiac surgery, she was diagnosed with pulmonary hypertension and is totally oxygen dependent."
Lily is still on oxygen, but only at nights. She has never eaten solid food and is on nebulisers. Her eyesight and hearing are also poor.
GP card
Earlier this month, her mother received what she thought was a renewed medical card for her daughter. Instead, the envelope contained a GP visit card.
Without the medical card, the Foy family would have to pay for oxygen tanks, feeding tubes, monitors, nebulisers and medicine.
Caroline says that the letter she received contained no explanation, just a letter informing her that her GP visit card was enclosed.
"We're in and out of Crumlin every couple of weeks so a GP visit card is not much use to us.
"I rang the HSE and was told that medical officers make the decisions and they do not take phone calls."
Caroline has appealed the decision to the HSE and was approved a medical card for Lily. The card has since arrived in the post and is valid for two years.
However, she maintains that the card should be a given for her daughter.
"She shouldn't have to apply yearly for a medical card.
"She should just get it.
It's ridiculous. If she had Down syndrome and no other medical issues, I wouldn't expect anything, but she is sick.
Caroline added that Lily's access to medical treatment should be "a basic human right".
Crumlin
She continued that should the medical card not be reinstated, Lily would have to spend nights in Crumlin.
"It would cost them a lot more to have her in Crumlin. She's well enough to be at home, but only with the equipment.
"The last thing we wanted was to go to the media, but you shouldn't have to beg."
A HSE spokesperson said that the issuance of cards was based on income, but Caroline says that with four other children, the family cannot afford the medical equipment, regardless of guidelines.
"Medical card applications are considered on the basis of an assessment of the applicant's means by reference to the national income guidelines. Where a person's income is within the income guidelines a Medical Card or GP Visit Card will be granted," says the HSE statement.
"Medical cards can be provided on discretionary grounds in certain circumstances where an applicant's income is in excess of the income guidelines.  In these cases social and medical issues are considered when determining whether or not undue hardship exists for the individual in accessing GP or other medical services."