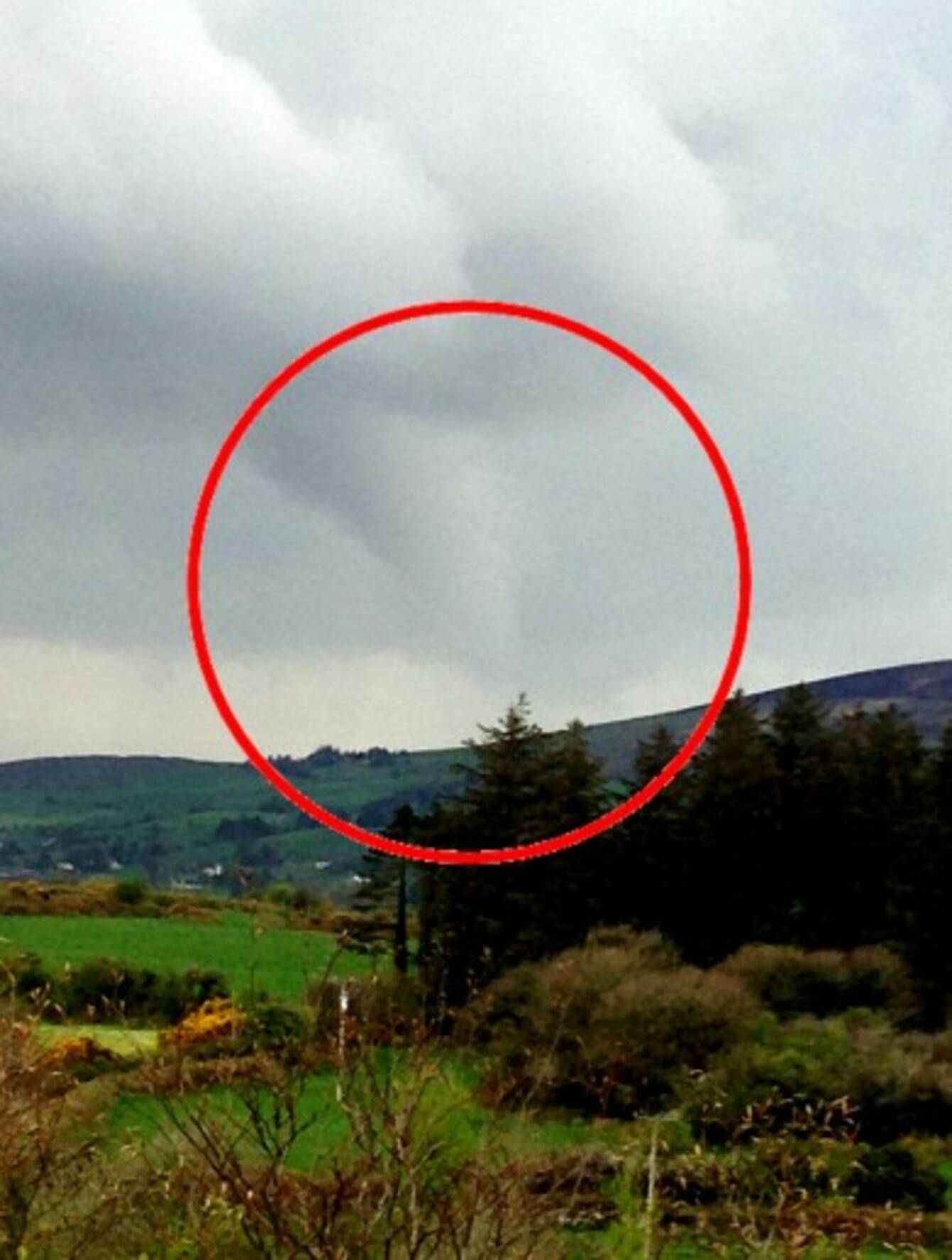 Image: Siobhán Cronin
Image: Siobhán Cronin
A RARE CLOUD funnel formation was spotted in Cork on Sunday evening, causing residents to flee the county in fear for their lives.
Well, not really – there are no reports of any damage, it does not appear to have touched down, and seems to have dispersed within half an hour.
It was spotted just after 5pm in the Millstreet area of Cork, and captured on camera by 12-year-old Siobhán Cronin.
Eyewitnesses say it occurred during a severe but short-lived thunderstorm in the area.
Funnels in Ireland are quite rare, although there have been dozens of reports of incidents where the cloud formation has touched down on land, becoming a tornado and causing damage.
Thankfully this particular formation passed without incident.