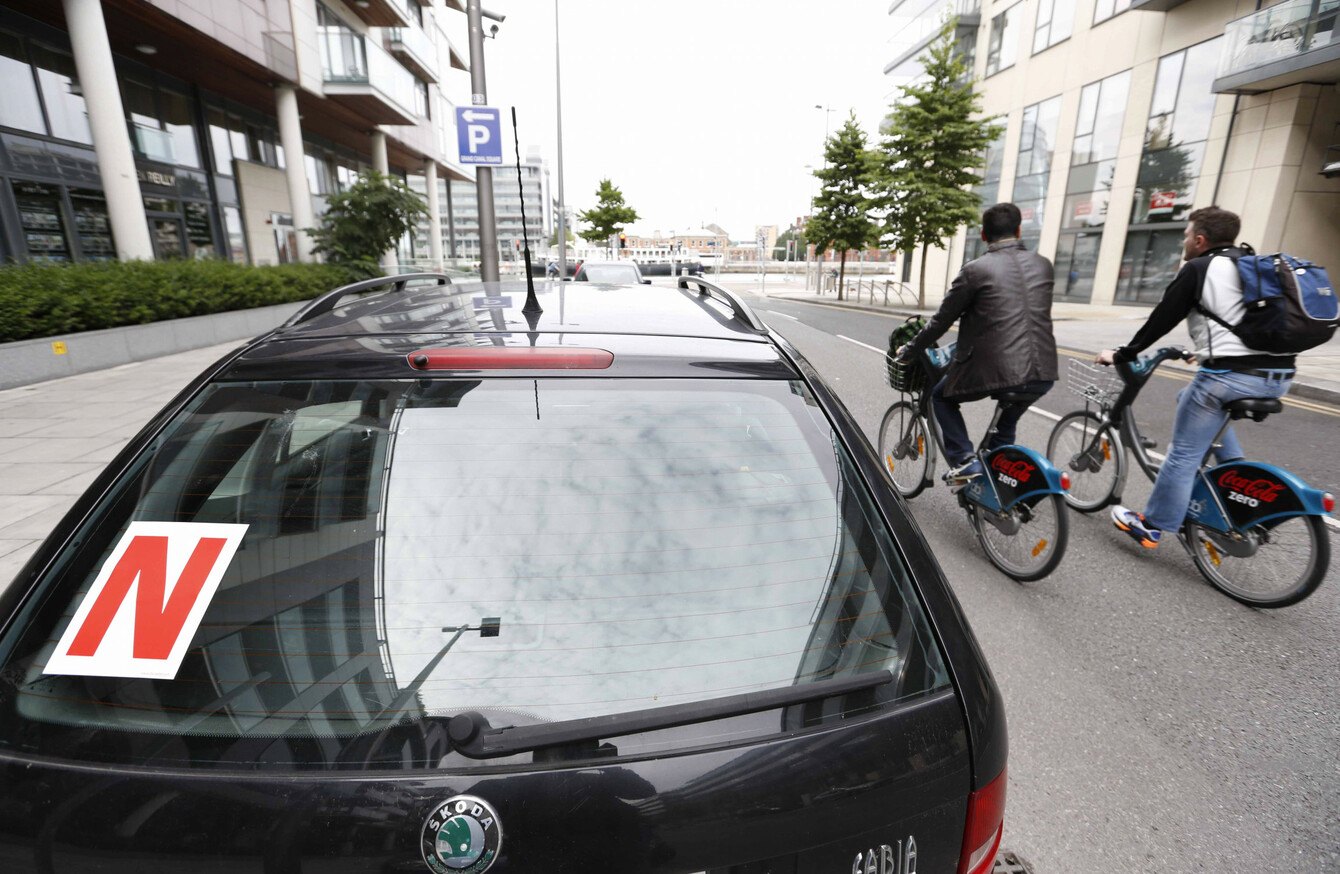 Image: Sasko Lazarov/Photocall Ireland
Image: Sasko Lazarov/Photocall Ireland
A NEW BOOKING system for driving tests designed to address long waiting times will not be in place until the end of this year.
Last month, in response to a parliamentary question from Fianna Fáil TD Fiona O'Loughlin, Minister for Transport, Tourism and Sport Shane Ross said he accepted that current waiting times for tests "remain too high".
In some counties the average waiting time for the test is more than 20 weeks.
He said the Road Safety Authority is currently undertaking initiatives to increase its capacity to deliver extra driving tests. This includes the recruitment of additional driver testers and the delivery of 120 extra overtime tests per driver tester.
He also said a new test-booking system will give applications more control over their booking appointment choice.
A spokesperson for the RSA told TheJournal.ie that the upgrade to its online booking system is a number of solutions it will be delivering this year to improve the experience of its customers.
"This new solution will allow the customers to interact with the RSA through a new portal on which, when the customer is authenticated, they will be presented with a view tailored to their particular circumstances to ensure that the customer is only presented with options that are appropriate for that customer," they said.
This solution will allow the customer to be able to pick their own suitable date and time for their driving test and will also allow the customer the capability to manage that appointment if circumstances change.
The system will also enable the RSA to analyse results of tests in greater detail to gain insights into new driver behaviour.
Although the RSA was preparing a request for tenders last month, it said its plan was still in the early stages and the new system will not be in place until the end of 2018.
In his parliamentary response last month Ross said the RSA is committed to working with any applications that require an urgent appointment. Over 1,000 tests are cancelled by applicants weekly and these slots are then offered to anyone who needs urgent appointments.
"While I accept that current waiting times remain too high, I am assured that the measures the RSA has put in place will have the desired effect of reducing waiting times to the public," he said.