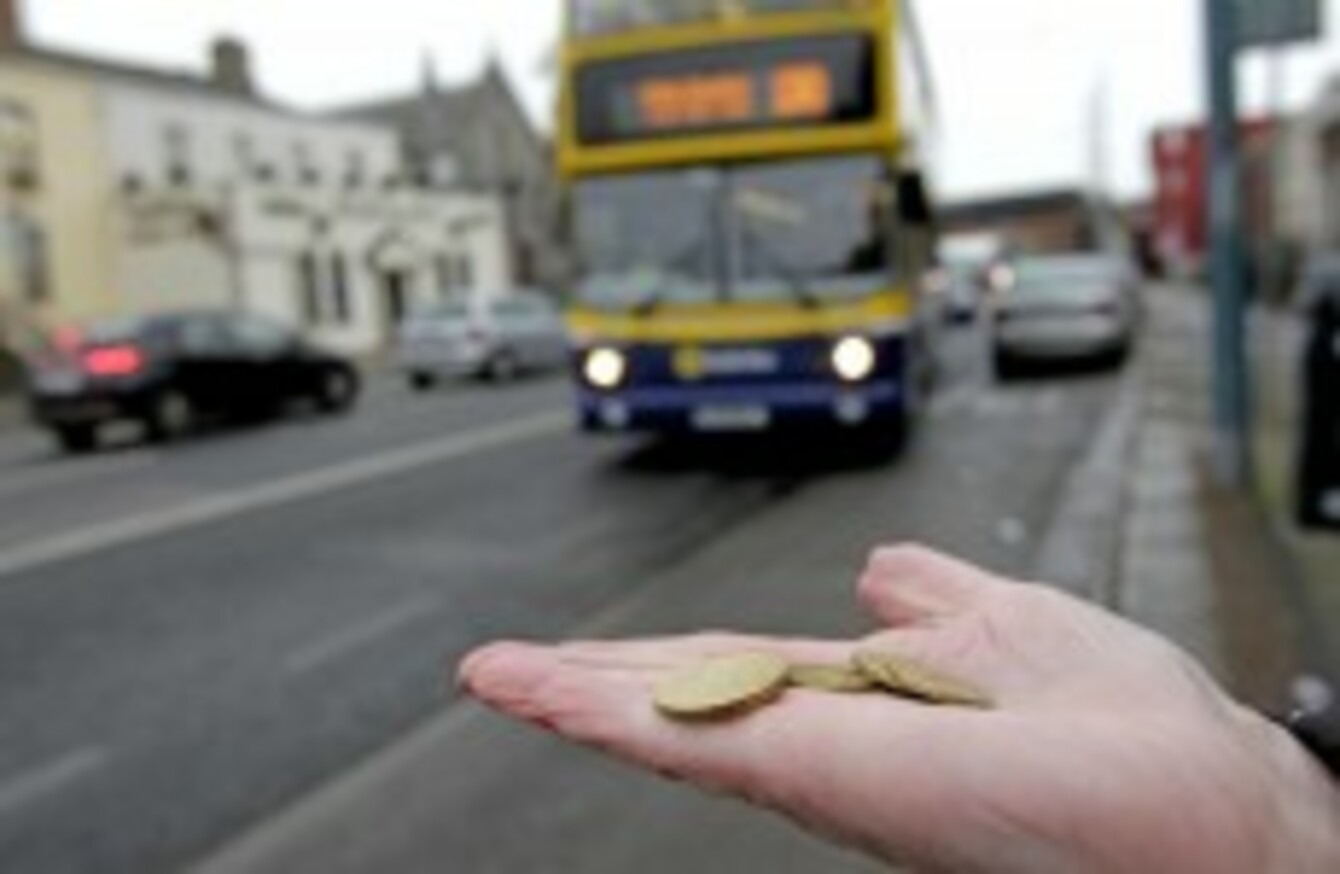 Image: Julien Behal/PA Archive
Image: Julien Behal/PA Archive
Updated: 18:55
NEW RECOMMENDATIONS FOR Dublin Bus by the Labour Court have outlined cuts to core pay and leave entitlements for staff at both management and executive levels.
The document, seen by TheJournal.ie, details reduced rates of core pay for the management and executive grades of an average of €3,200 a year. It says these grades will also have a reduced entitlement of annual leave and self-certified sick leave as well as an increase in working hours.
The court said that it has been confirmed that fees payable to the directors of the company will also be reduced. A source within NBRU said that while there has been clarification on management cuts, "their level of cuts is still quite low".
Union representatives and Dublin Bus management wrapped up talks on the company's cost-cutting measures at 5am this morning. The 15-hour talks were aimed at ending the industrial dispute which saw workers strike for three days earlier this week as Dublin Bus seeks to make €11.7 million in cuts.
One of the main complaints by staff was that cuts were not proportional with top executives claiming salaries of up to €250,000.
New drivers
As part of the proposals newly recruited drivers would be required to work part time only, from Friday to Monday, for a lower rate. Commenting on the proposal, the union source said:
The company tried this before and it was disastrous for the drivers affected because they had a non-existent work -life balance, worked mostly late and for lower rates of pay. This particular shift was largely phased out in 2009.
Issues such as scheduling and driver breaks will be negotiated outside of the agreement with inspectors representatives.
Today SIPTU said that its members will vote on the Labour Court proposals early next week with the aim of announcing the result on Friday, 16 August. Prior to the ballot, the union will hold a meeting this coming Monday to brief members on the recommendations.
Speaking to TheJournal.ie, SIPTU sector organiser John Murphy said that the union would not be advising members to vote either way.
"We aren't going out there saying it's a great deal or recommending in favour of it, but we will be telling people where the improvements are," he said. "It is the best possibly deal that we could get at this stage so now it's up to members to decide. The alternative is that we go back to where we were on Sunday, Monday and Tuesday and I don't see the Labour Court being able to work anything out then."
These changes in terms of conditions and employment would operate for 19 months starting from the date of acceptance by both unions and the company.