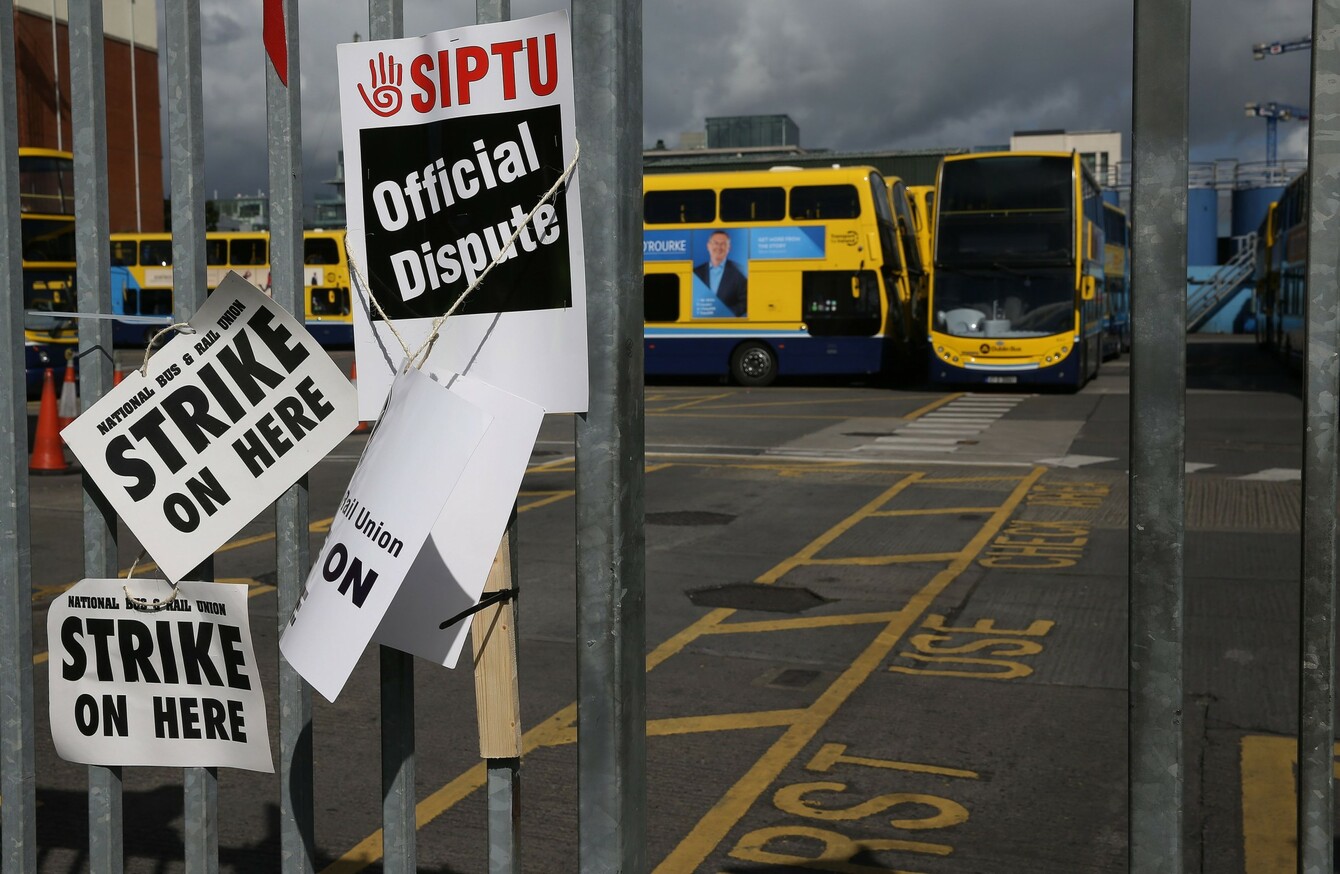 Image: PA Wire/Press Association Images
Image: PA Wire/Press Association Images
DUBLIN BUS DRIVERS continue their 48-hour work stoppage today, with another day of strike action.
Hundreds of thousands of commuters in and around the capital were affected yesterday as buses stopped running, with a further four days of action planned for later in the month.
Unions are seeking a 15% pay increase over the next three years and a 6% rise they say they were due to get under an agreement in 2009, but which was deferred.
Additional strikes are due to take place on 15 and 16, and on 23 and 24 September. Talks aimed at resolving the dispute ended on Friday without resolution.
To help stranded passengers get where they're going, taxi app Hailo is offering discounted off-peak taxi journeys. Taxis taken 6-7am and 10am-12 noon will be available at 50% off with special discount codes.
Data from recent Luas strikes shows that demand was up by as much as 25% from 7.30am – 9.30am on certain strike days, and the journey duration time increased by as much as 35% during the Luas strike at peak times. A similar surge is anticipated during the Dublin Bus strike.
However, drivers have no issue with taxis making hay while they strike.
"Taxi drivers are predominantly self-employed people so fair play to them," the National Bus and Rail Union's Dermot O'Leary told TheJournal.ie.
"But are (Hailo) going to maintain those prices when the buses return?
Today showed what happens when the workhorse of the public transport system – the bus – is out of action.
O'Leary said that there has been no further talks on ending the strikes, but called on Transport Minister Shane Ross to intervene.