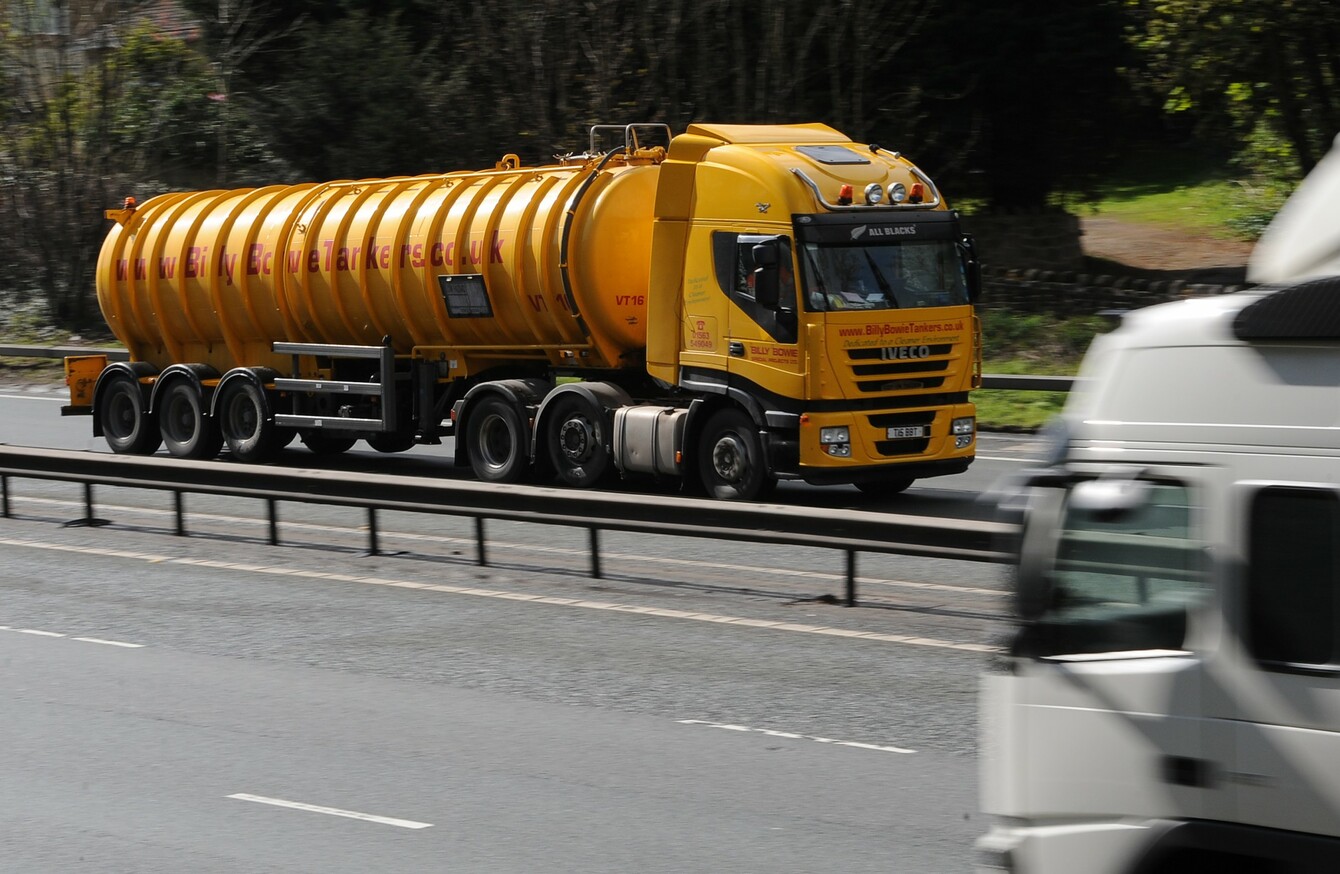 Image: PA Archive/Press Association Images
Image: PA Archive/Press Association Images
LONDON CITY IS to follow Dublin's lead by banning certain heavy goods vehicles from their city streets.
The Irish capital has long since had a five-axle ban which prohibited certain lorries from entering Dublin between 7am and 7pm.
It emerged this morning how London mayor Sadiq Khan wants a rating system from zero to five stars for heavy goods vehicles.
This would be based on the driver's level of vision.
Any vehicle under three stars would be banned from London.
Dublin Green Party councillor Ciarán Cuffe said that while we already have a five-axle ban in Dublin, there are many older and more dangerous lorries which pose a risk to cyclists and pedestrians.
Ban
Cuffe said we already have a ban in place on certain heavy vehicles but he warned there needs to be more education for road users.
Any vehicles with five or more axles are banned from entering Dublin city between the hours of 7 am and 7 pm.
He told TheJournal.ie: "We do have the five-axle ban which has worked very well. What we do have is a problem in increasing construction traffic which get exemptions.
"I'd like to see safer trucks. This is something Shane Ross could do.
Most newer vehicles have much fewer blind spots which would make the roads safer for everyone.
Cuffe also urged the Road Safety Authority (RSA) to provide more education to the public.
He added: "The RSA is a little obsessed with hi-vis vests. There needs to be much more focus on driver education and about vulnerable road users."
Certain roads such as Cork Street and Merrion Road would be exempt from the new limits, under Green Party plans.
Safety
The RSA earlier this year urged cyclists and motorists to share the road with each other.
They told cyclists to wear reflective clothing, to use proper lighting and to always signal when they are turning.