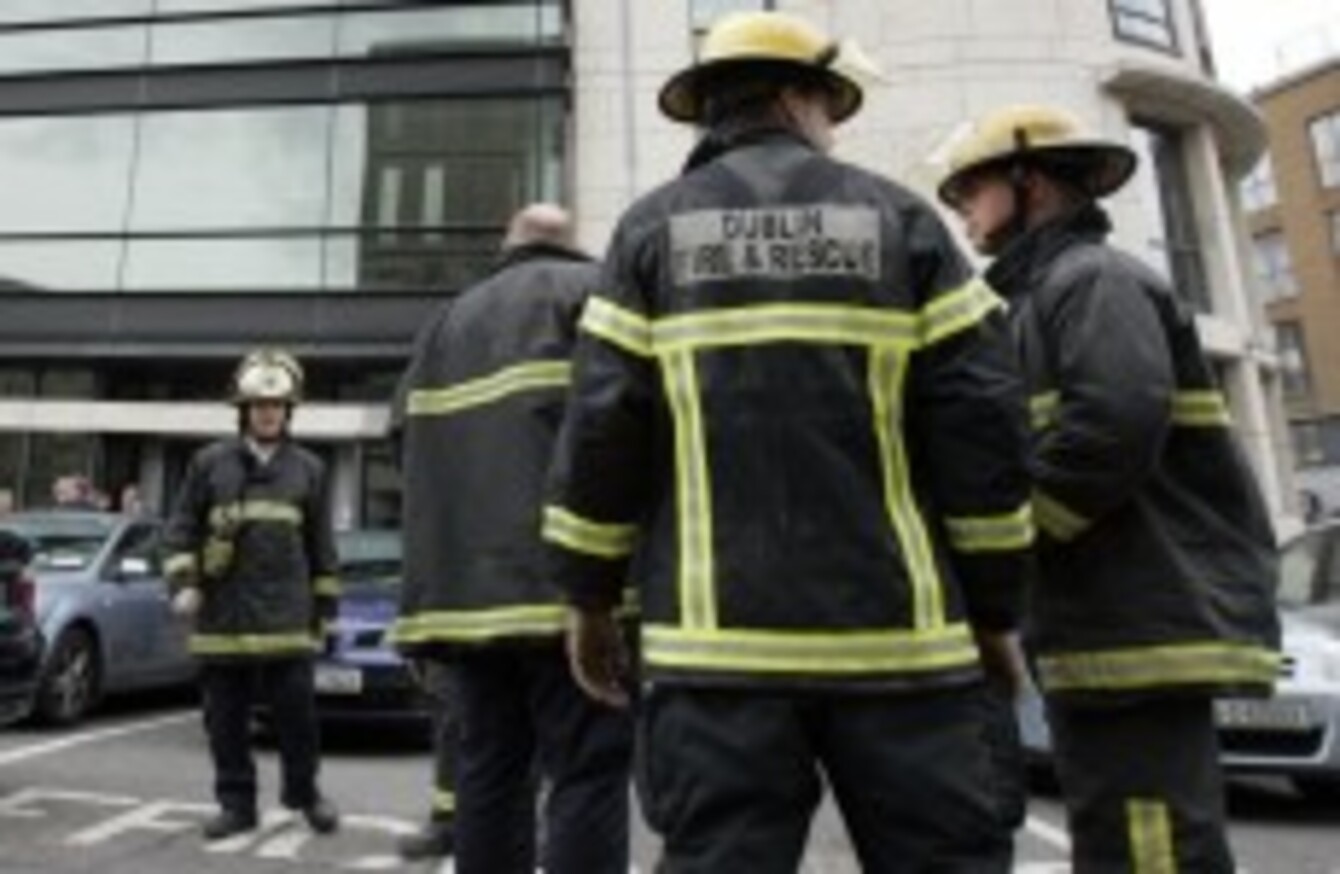 Image: Mark Stedman/Photocall Ireland
Image: Mark Stedman/Photocall Ireland
REPRESENTATIVE GROUP IFESA has decided to take legal action against Dublin City Council in relation to breathing apparatus sets used by Dublin Firefighters, after a number of reports of the equipment failing.
The group is seeking to have the sets removed from use pending an investigation and attended the High Court today to file papers. The judge said he would hear the case Thursday morning.
On its Facebook page, IFESA said "this course of action was taken in order to protect the health and safety of our members".
Earlier this month, two of these breathing apparatus sets failed while firefighters were putting out an apartment block fire. One of the men was forced to run out of the building in order to catch his breath. IFESA has previously raised concerns about the sets, releasing photos of them in 2012 to show how ice builds up on the air tubes.
The Health and Safety Authority has also conducted a number of investigations after reports of the sets failing, but the results of these reports are kept confidential.
Speaking to TheJournal.ie, one Dublin firefighter, who has experienced this firsthand, described the equipment as being "like a life support machine in a fire".
"When your BA set fails, you don't really notice until the mask collapses onto your face," he explained. "Then you realise you are now another victim, trapped in a smoke-filled building who needs to escape instead of being able to perform your job and help others."
For the first time, firefighters are now asking; "when the call comes in and I turn out, will it be my set that fails this time? Will there be enough air in my lungs to carry me to the door? Will I be going home to my family after this call?"
Dublin City Council did not respond to a request for comment.
Counsel for IFESA and Dublin City Council are expected to attend the High Court at 10.30am Thursday morning.