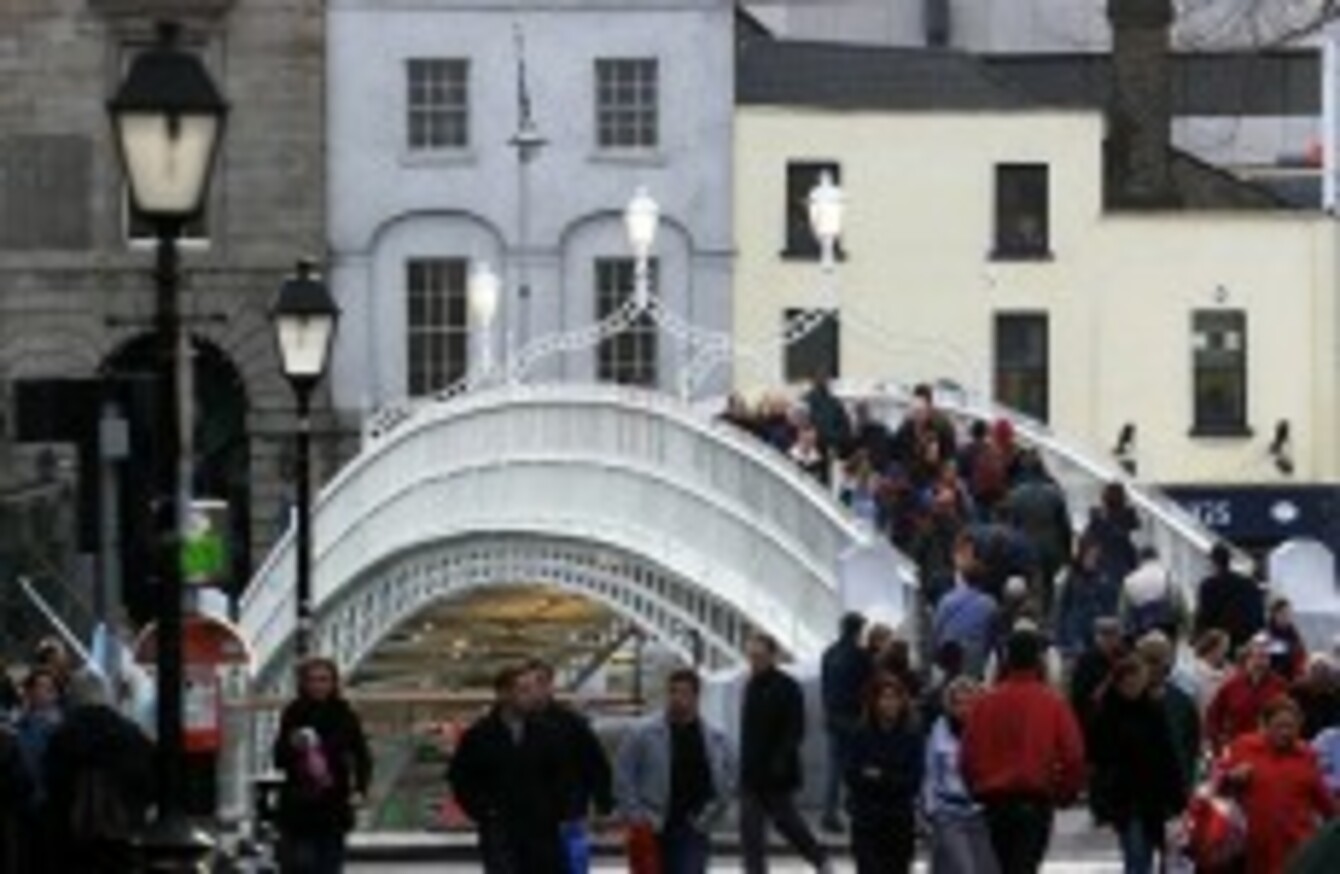 Image: Chris Bacon/PA Archive/Press Association Images
Image: Chris Bacon/PA Archive/Press Association Images
IRELAND'S CAPITAL HAS dropped from being one of the 'top ten' most expensive cities in the world to number 72 in seven years, according to Mercer's Cost of Living Survey 2012.
The Mercer survey, used by multinational firms to assess the costs involved in relocating executives, examines the comparative cost of over 200 items in 214 locations. Factors such as housing, transport, food, clothing, household goods and entertainment are all considered.
The cost of living in Dublin has fallen dramatically from the peak in 2005 – and 14 places since last year's ranking.
The news has been welcomed by the Dublin Chamber of Commerce, which says the research shows that the city is regaining competitiveness which will help to stimulate exports and tourism.
Gina Quin, CEO, Dublin Chamber said: "For the tourism sector, which has been significantly impacted by the global recession, this demonstrates that Dublin is offering good value for money for 'city breaks', for business tourism or as a base for visiting Ireland. Dublin has seen a rise in the number of over overseas visitors in the past year and this research coupled with the recent tourist VAT reduction should continue help in the recovery of Ireland's tourism sector."
Quin added: "We need to ensure that Dublin is offering a low cost and high quality of living in order to attract the most talented workers. By reducing the barriers of moving here for the people that make businesses grow, Dublin can help drive economic and jobs growth in Ireland."
In Europe, Moscow remains the most expensive city for expatriates, followed by Geneva, Zurich and Bern.
Tokyo was ranked as the world's most expensive city.