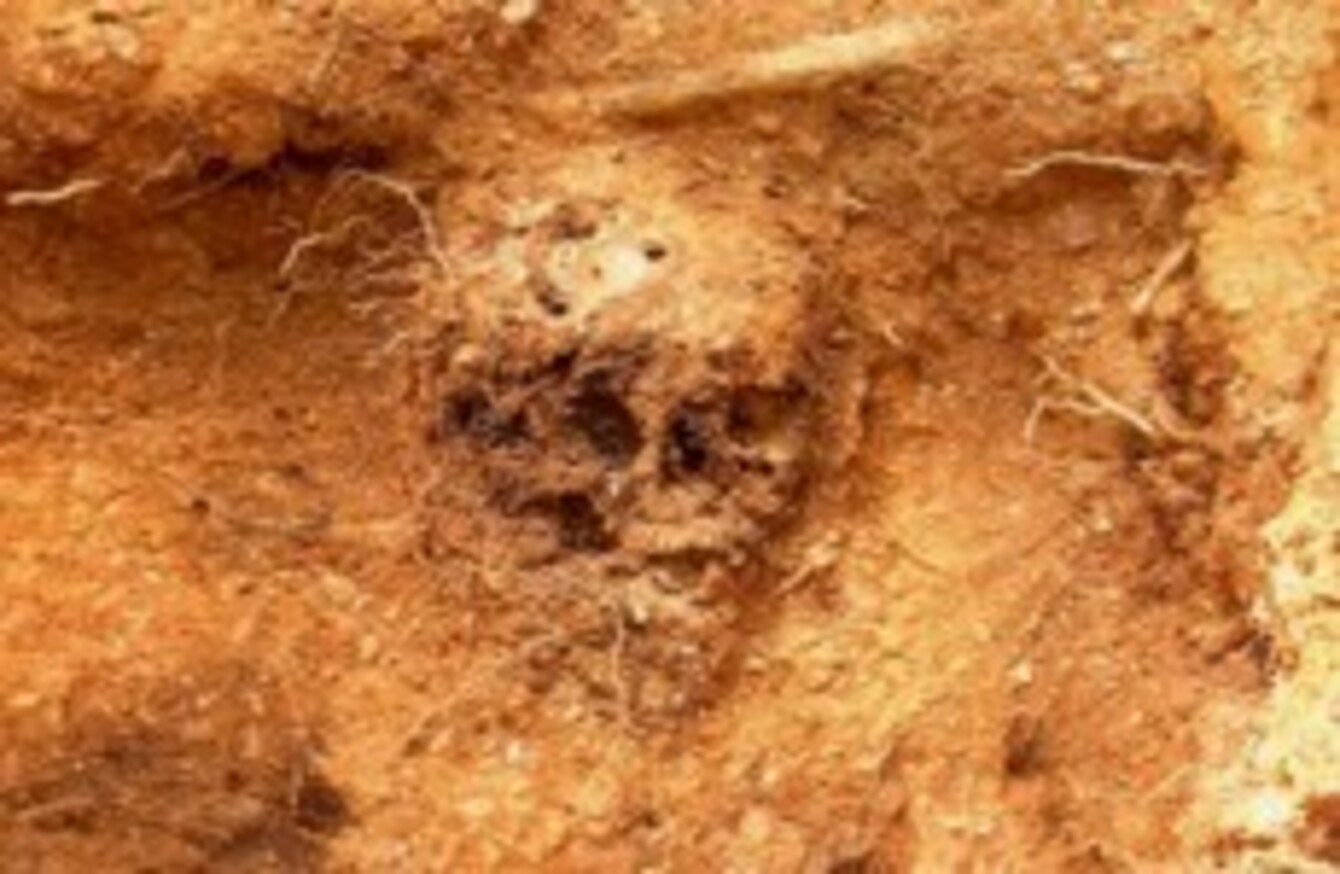 Image: Duffy's Cut
Image: Duffy's Cut
AN IRISH WOMAN murdered while working on an American railroad 183 years ago will be reburied in her home parish later today.
The bones of Catherine Burns were returned to Clonoe in Tyrone earlier this week by researchers who discovered her remains six years ago.
She was among 57 Irish immigrants who died while working on a section of railway between Philadelphia and Columbia known as Duffy's Cut.
Some died of cholera, but others were killed out of fear they would spread the infectious disease.
Immaculata University professor William Watson, who led a team investigating what happened to the workers, told TheJournal.ie that evidence suggests Burns, a 29-year-old widow, was murdered with a sharp instrument.
She and her 70-year-old father-in-law had arrived to the US in search of a better life only six weeks before.
Fr Benny Fee, the Clonoe parish priest presiding over today's funeral mass, told TheJournal.ie that the service is intended to show solidarity with the suffering of all Irish immigrants.
She's coming back to the land she left in awful circumstances – and we're privileged to welcome her home. We're giving her a dignity in death she never had in life.
Expendable
Burns is the second Duffy's Cut victim to be repatriated to Ireland.
The remains of 18-year-old John Ruddy were buried in the Donegal town of Ardara two years ago.
Both were identified by the Duffy's Cut Project, an ongoing archival and archaeological search into the lives of those who died at the Philadelphia site.
Watson began the project with his brother after discovering old railroad files indicating 57 labourers had died there.
Now, six years after they began excavating the area, the Duffy's Cut research team has returned Burns' remains to Ireland, flying back over the ocean she once crossed nearly two centuries ago.
She and the others who perished were expendable, Watson told TheJournal.ie.
Cheap labourers, they earned only about 25 cents an hour and lived in shacks by the railroad.
They were immigrants taking jobs at a much lower rate than other labourers. The Irish were less expensive than slaves, who would have cost thousands to buy.
The goal now is to identify and repatriate as many of the others as possible, he said.
It's justice. For them, it was the American dream that turned into a nightmare. It's the least we could do.