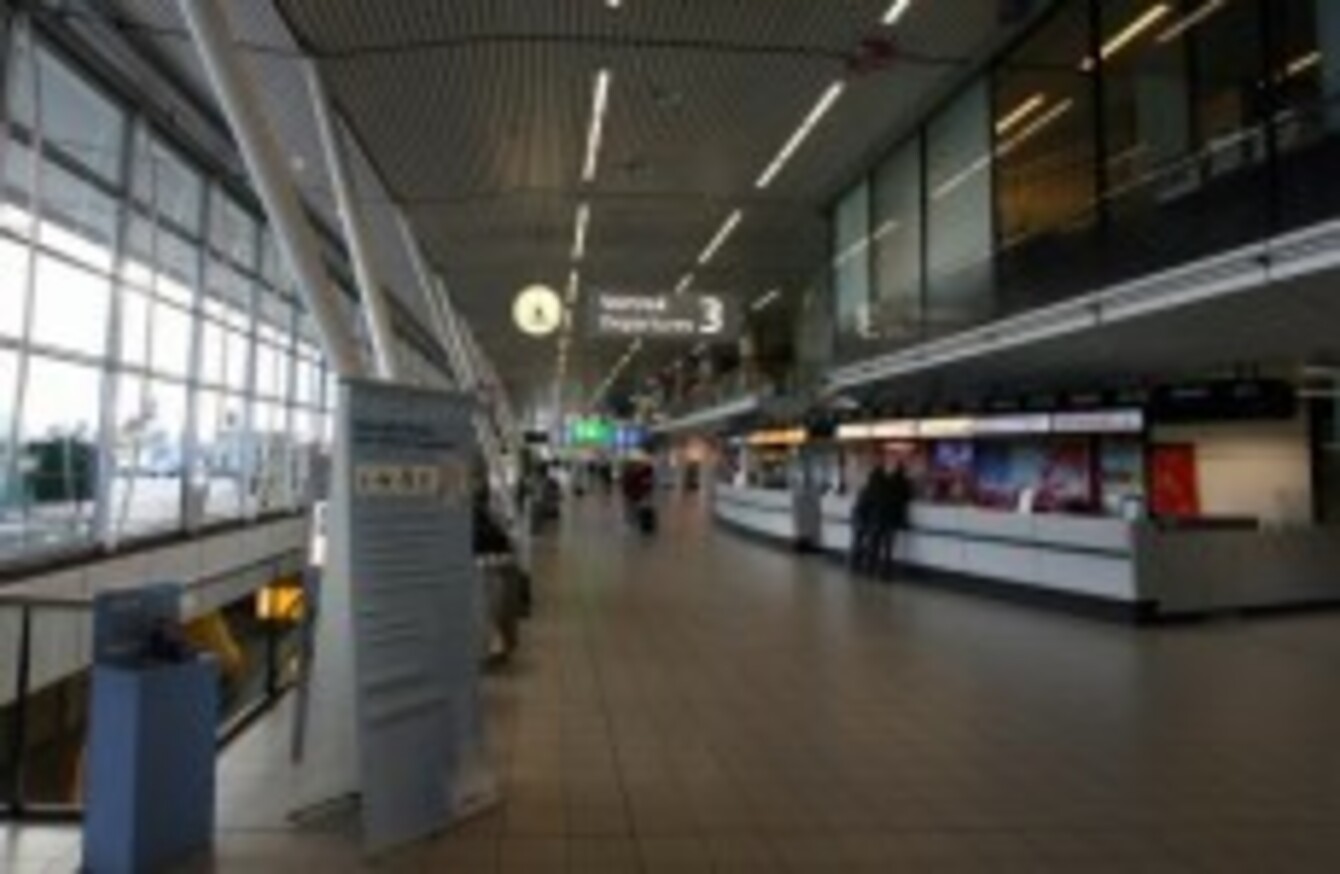 General view of Schipol airport in Amsterdam
General view of Schipol airport in Amsterdam
TWO MEN TRAVELLING on a flight from Chicago to Amsterdam have been arrested by Dutch police following "suspicious items" being found in their luggage.
Airport staff found a number of items that aroused their suspicion, including mobile phone taped to a Pepto-Bismol medicine bottle, three large knives, and a box cutter.
Security stressed that the items were not illegal "in and of themselves", however they were concerned that the items were fashioned to mimic home-made bombs and were being used as a "test run" for an terrorist attack.
The two men, named as Ahmed Mohamed Nasser al-Soofi and Hezam al-Murisi, may now face terrorist charges.
ABC News identified Soofi as a Yemen national while Dutch officials are quoted as saying that both men are of Yemeni descent.
The men boarded United Airlines 908 flight from Chicago to Amsterdam. Soofi was allegedly stopped in Chicago's O'Hare airport because of his "bulky clothing", and airport officials discovered that he was carrying $7,000 in cash.
Speaking to Al Jazeera, Michael Barrett, a security and risk management expert and former strategy director of the White House's National Security Council, said:
It does appear that this potentially is a dry-run – a test attempt to see how the security system works. The good news is obviously that the security system worked and found them; the bad news is potentially there can be many more attempts just like this.
It is unclear whether the men will face charges, as it has not been determined if the incident was a test run for an attack or simply a misunderstanding.