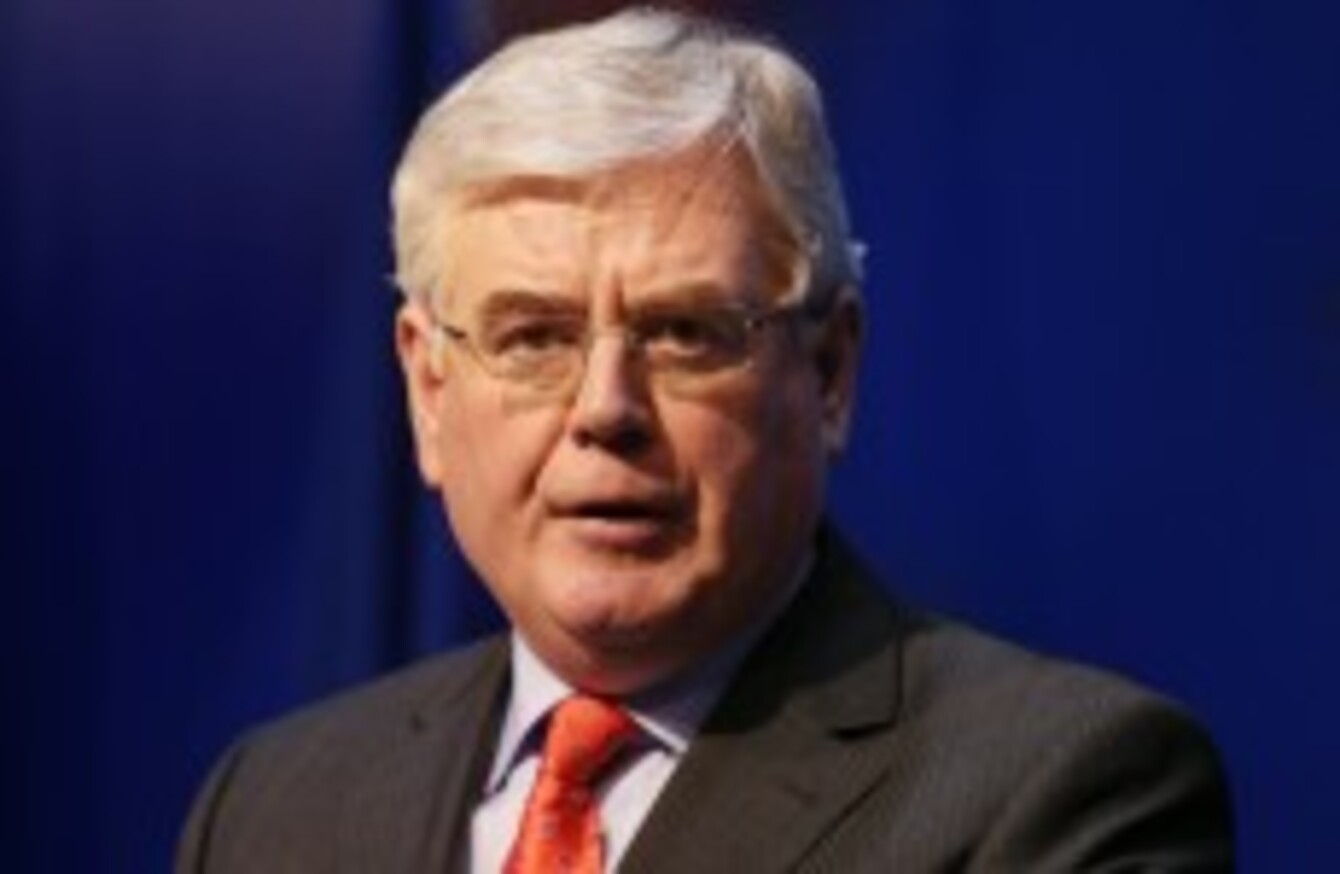 Eamon Gilmore
Image: Niall Carson/PA Wire/Press Association Images
Eamon Gilmore
Image: Niall Carson/PA Wire/Press Association Images
THE LABOUR PARTY has denied speculation that Eamon Gilmore has today been contacting TDs and senators seeking to shore up support for his leadership in the wake of the Meath East by-election and MEP Nessa Childers' resignation from the parliamentary party.
Sources within the Labour Party had earlier suggested that the Tánaiste has been seeking to confirm the support of the parliamentary party in the wake of its poor showing in the Meath East by-election and Childers' resignation today in addition to the party's low poll numbers.
TheJournal.ie contacted over a dozen members of the parliamentary party today, most of whom did not return messages at the time of writing.
But those that did speak said that while they had spoken to the Tánaiste today or in recent days it was not in the context of their support being for his leadership being sought.
A Labour spokesperson said "absolutely not" when asked if Gilmore had been ringing around TDs and senators seeking to ensure their support for his leadership.
"Eamon Gilmore said last week following the Meath East by-election, that he would be in consultation with the PLP about the election result, and this consultation process is ongoing," the spokesperson said.
'Foolish'
One Labour senator, Denis Landy, said "no comment" when a number of questions were put to him about the future of the party and Gilmore's leadership earlier today.
However, Labour TD for Clare Michael McNamara said he had spoken to Gilmore today but said it was not unusual given the result in Meath East: "I wouldn't describe it as a ring around to see whether he has support," he said. "I don't think it arises, I'm not aware of a challenge."
McNamara said he had confidence in the leadership of the party but said there did have to be changes to the programme for government.
"I think there has to be a change," he said. "We have to redefine what we want to achieve and what we can achieve, part of that is the contribution of those at the higher end but I don't it can be confined to that."
Dublin Mid-West TD Robert Dowds said he had spoken to Gilmore today but said this was not unusual and that the Tánaiste was doing "an incredible job" particularly in relation to the recent promissory note deal.
"I think it would be very foolish looking for someone's head on a plate," he said.
His constituency colleague, Joanna Tuffy, said she had not been contacted today but said the party needed to be focussed on pursuing its agenda within government.
"We need to try and get as many Labour policies in there and to bring about more equality," she said, adding: "I just feel that there are some issues that are totally artificial and I'm not aware of anyone who wants to run for the leadership."
Change of portfolio
Kerry North-West Limerick TD Arthur Spring said he had not heard of any attempts to mount a leadership challenge but suggested it would be in the interests of the Tánaiste and current Minister for Foreign Affairs to take a domestic ministerial portfolio.
He said: "I would like to see Eamon Gilmore coming back into a domestic portfolio in particular to address personal indebtedness and unemployment.
"But not until after presidency, when we have firmly placed ourselves at centre of Europe," Spring added, saying that Gilmore's presence in Foreign Affairs had allowed the government to renegotiate elements of the bailout as well as win allies in a search for a deal on bank debt.
Childers' resignation today has brought to seven the number of parliamentary party members who have left including 5 TDs, one senator and one MEP including party chairman Colm Keaveney.
Keaveney has sought to bring forward the party's annual conference so as it is held before the budget in October but it is believed the leadership would rather wait until the autumn, after Ireland's presidency of the EU ends. A Labour spokesperson said there is "no certainty" as to when the party conference will be held.
A Behaviour and Attitudes poll for the Sunday Times last week put Labour's support among the public at 7 per cent, down from 19 per cent at the general election two years ago.